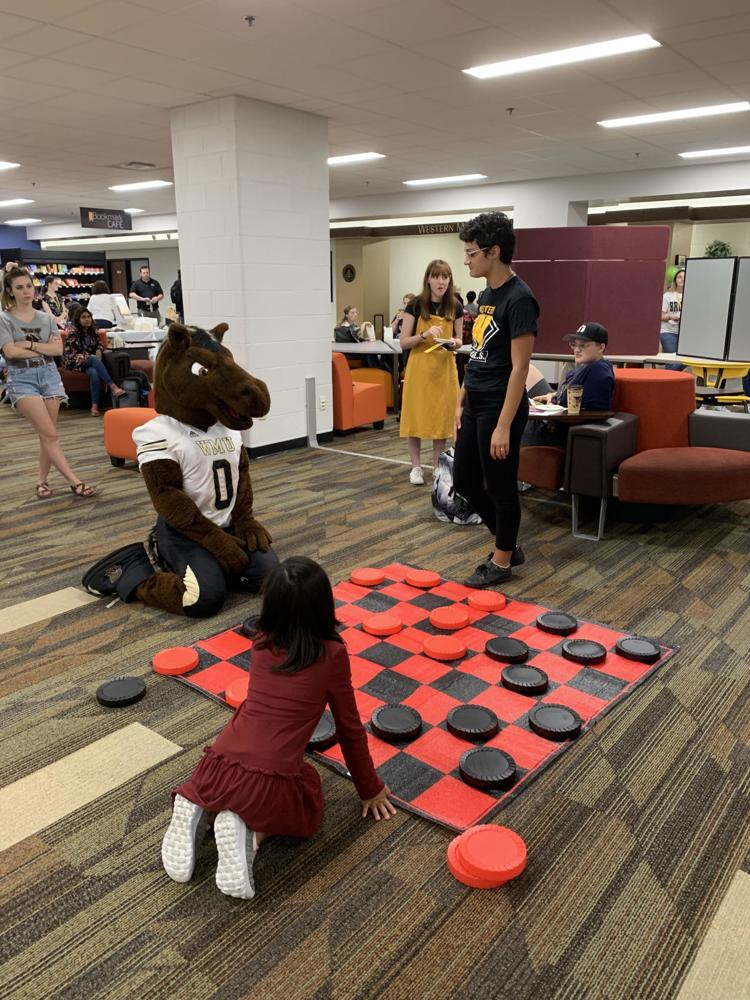 Waldo Library celebrated the opening of its newly renovated first floor Tuesday, filled with games and presentations for students to enjoy. Waldo Library's entire first floor was closed for renovations for the summer and re-opened on the first day of classes to reveal a completely renovated space.
The open house was comprised of different stations showcasing all the library has to offer as well as having games setup and the chance to take a selfie with Buster Bronco. 
The stations included history of Western and its buildings, a Virtual Reality set up, a snack bar and a student survey area. 
"We did all the hard work renovating over the summer so now being done we wanted to celebrate, and who better to celebrate with than our students," said Julie Garrison, dean of university libraries at WMU. "We wanted to do something that could give students a little bit of info on all the library has to offer as well as have fun."
The space took all summer to renovate, it now has all new carpet, ceiling tiles and lighting as well as newly organized bookshelves. 
"The last time the space had been renovated was 1991, the carpet was starting to get really worn in places and the ceiling tiles were getting really dirty, our goal was to do a total refresh of the space," Garrison said. 
Student turn out for the open house was high; the library staff worked to show off the renovations and how students can look forward to utilizing them this year and for years to come.
"With this new design I hope certainly the space can be more comfortable and give students a place they could study for a while," Garrison said. "We want to give students everything they need to be successful in their classes here."