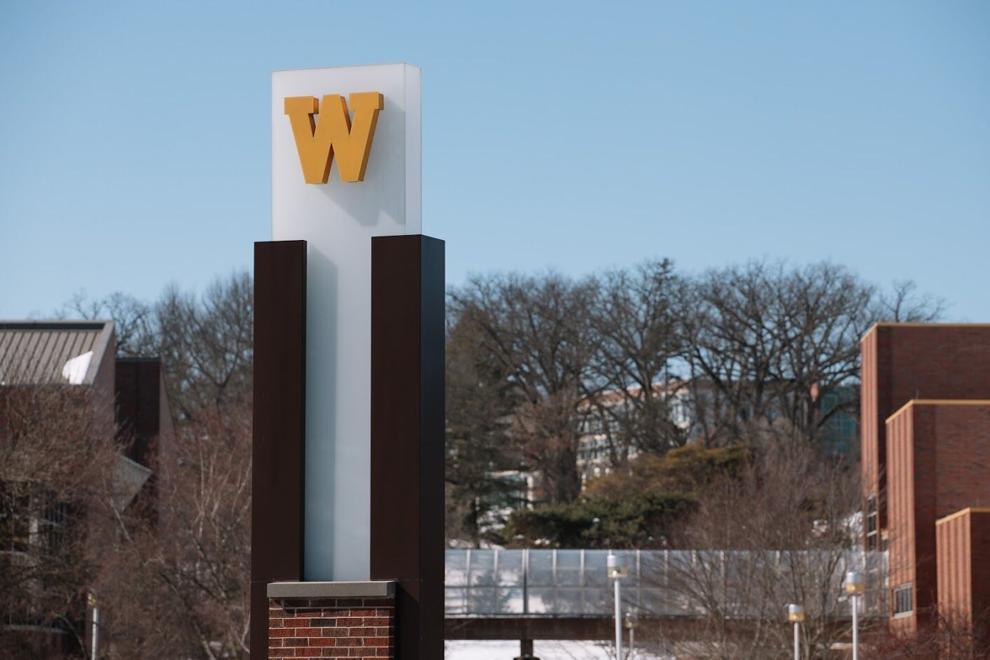 Western Michigan University is welcoming students back amid the ongoing COVID-19 pandemic. 
Currently in Phase 1 of the COVID-19 Operational Response and Recovery Plan, WMU boasts near-normal operations for Fall 2021 meaning approximately 75% of classes are expected to take place in-person, and all offices will maintain a physical presence on campus. Here is all you need to know upon returning to campus:
Mask and Testing Requirements
All individuals are required to wear a mask indoors in light of a "high" transmission rate in Kalamazoo county. According to Kalamazoo County health data, Kalamazoo County is currently at a 11% test positivity rate rate with 162.2 weekly positive cases per 100k individuals, at the time of publishing. 
When the transmission rate falls into the "moderate" level, with 10-50 positive cases per 100k, vaccinated individuals verified by Sindecuse will not be required to wear a mask indoors. 
International graduate student Akram Shaik reflected on the lack of a national mask mandate.
"It's very good being in a mask-free country even though Western is presently requiring masks indoors," Shaik said. 
All unvaccinated individuals will be required to test for COVID-19 each week beginning the week of Sunday, Aug 29 for those who live on campus. Mandatory testing will begin the week of Sept. 5 for those who don't live on campus. Tests will be conducted via a self-administered nasal swab and of no cost to community members.
"As we test thousands at once, it's likely we will see an increased incidence of the virus at the beginning of the semester, similar to what we experienced last fall," an email to community members regarding the testing requirement read.  "A common question is when we might 'shut down.' A year of experience combined with widespread vaccine availability and mandatory testing and masking suggest that is unlikely. We will continue to work with the local health department to monitor a number of factors and take the appropriate steps to protect our community."
Vaccination Incentive Program
To encourage vaccination, WMU began the COVID-19 Vaccination Incentive Program on Friday, June 18, offering sixty scholarships worth between $500 and $10,000 for verified fully vaccinated students enrolled in fall classes. 
Five $10,000 scholarships, ten $2,500 scholarships, twenty-five $1,000 scholarships and twenty $500 scholarships will be awarded throughout the Fall 2021 semester. The first three $10,000, first five $2,500 and first ten $1,000 scholarships were drawn at the end of day on Friday, Aug. 6. Additional drawings will take place on Monday, Sept. 6, Wednesday, Oct. 6, Saturday, Nov. 6 and Monday, Dec. 6. Scholarship funds will come from undesignated dollars.
"I think the scholarship contest is a great way to encourage students to get their vaccinations. However, I did not get vaccinated for the sole reason of getting an award," said scholarship recipient, Noah Gappy. 
He continued: "I got vaccinated to protect myself and my community, and I believe everyone should take these steps to keep themselves and those they love safe."
Upon verification of vaccination, all students and employees of WMU will also receive a $5 Starbucks gift card. Those who received a vaccine through Sindecuse Health Center are automatically enrolled in the program.  If vaccination was received off campus, individuals can submit a photo of their vaccine card in the Sindecuse Health Center secure patient portal to be verified. 
To further promote vaccination and safety amid the pandemic, WMU joined over 800 other universities in the White House COVID-19 College Vaccine Challenge. Through this challenge WMU commits to three action steps: to engage every student, faculty and staff member; to organize the college community; and to deliver vaccine access for all.
To accomplish the challenge, WMU offers free COVID-19 testing and vaccinations at Sindecuse Health Center by appointment. 
These initiatives are intended to encourage students and employees to get vaccinated, despite the lack of a university vaccination requirement.
"The University is not mandating immunization, but we are strongly urging getting the shot," said Paula Davis, WMU director of strategic communications. "The vaccines authorized for use in the United States have been shown to be safe and effective—and the vaccine is available right here on campus at Sindecuse."
Many students voice a desire for a COVID vaccine requirement, like WMU nursing student Katie Frankel.
"School is not mandatory, you don't have to go to college, so since we're choosing to get further educated I wouldn't have a problem with it being required," Frankel said. 
Badging Requirements
Those who are unvaccinated will be required to fill out the COVID-19 Health Survey in the Sindecuse secure patient portal each day they are on campus. The daily survey provides students and employees with a virtual badge indicating their wellness status. The badge system reflects three states: cleared to come to campus without a mask, cleared to come to campus wearing a mask or not cleared to come to campus. 
Amid the substantial transmission rate in Kalamazoo the badge reflects two states: cleared to come to campus following the indoor masking policy or not cleared to come to campus. 
Badges will be used to verify an individual's health status. 
"Students should be prepared to show the badge when asked by a faculty member, for example. Badge status may also be required to be shown at University events," Davis said. 
Fully vaccinated individuals will not be required to complete the survey and will have a continuous badge status of cleared to come to campus following the indoor masking policy, unless experiencing symptoms of COVID-19. 
Positive Cases
In the event of a positive case of COVID-19, a quarantine period will be implemented for the individual and unvaccinated close contacts of the individual. Fully vaccinated individuals will not be required to quarantine upon exposure to a COVID-positive individual. For those living on campus, Valley 1 Ackley-Shilling will be reserved for quarantine and isolation purposes only. 
These standards follow the COVID Operational Response and Recovery Plan, implemented in Spring 2020. The plan guides university operations by declaring phase 0 through 5, with 0 meaning COVID-19 is no longer a threat to public health. Phase decisions are based on several factors including general and campus COVID-19 spread, hospital admissions, contact tracing and testing abilities as well as the availability of quarantine spaces and personal protection equipment.  
Masking Policy Violation
The student Code of Conduct will be enforced if a student is reported for violating mask requirements. 
Section B14 of the WMU Student Code covers harm to persons, including "failure or refusal to comply with the expectations outlined in WMU's Safe Return Plan." This section requires the following of masking, social distancing and hand washing policies.
WMU junior Kaiaha Gray feels mask requirements have the potential to limit the spread of COVID-19 on campus if the policy is abided by.
"We have two tools to protect ourselves and each other (masks & vaccines) and we should use them," Gray said.
Sanctions for COVID-19 safety noncompliance will align with those typical of the student code, the lowest being a verbal or written warning and the highest being expulsion, revocation of degree or withholding of degree. Sanction severity will be decided upon consideration of violation severity and frequency as well as past violations.