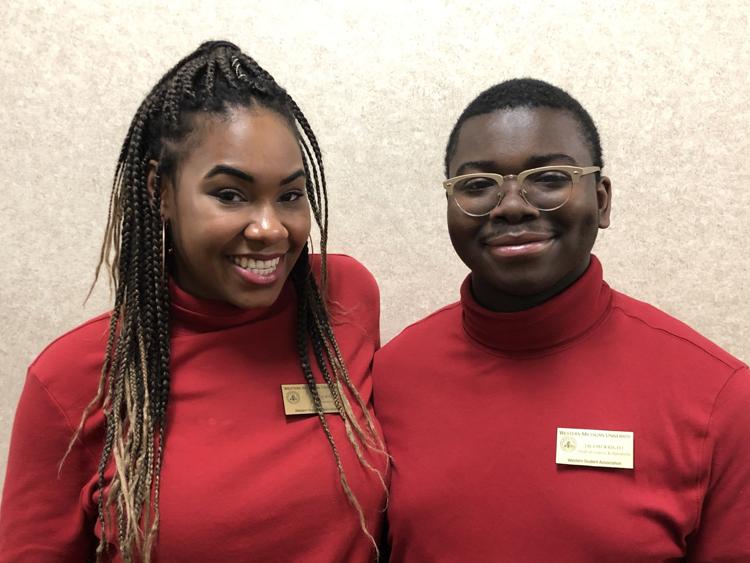 WSA Vice President Taylor West and Chief of Finance and Operations Chair Jacobi Wright have announced their campaign for Western Student Associations president and vice president.  
Both juniors, West is studying social work and interdisciplinary legal studies and Wright is studying aviation flight science and business management and operations.
West currently serves alongside WSA President Lauren Smith. Prior to that, she had not considered being involved with the WSA.
"I didn't think of the government at all, I hadn't thought of joining WSA. Government wasn't for me but Lauren was the strength I needed to get more in touch with my political side," West said. "When we initiated our campaign and seeing the energy that grew from that, I was like oh, that's when I knew I'm probably going to want to run for president."
Her decision was solidified when she saw the impact she and Smith have made as president and vice president. If elected president, West hopes to continue what the Smith administration started.
"Having a hand in that (previous campaign) and watching it grow into an administration was beautiful and I would love to do that again and I would like to continue to develop what me and Lauren started with Jacobi," West said.
Meeting quorum can be difficult at WSA meetings, West said. Getting students present during the meeting and getting people to come and stay at the meeting has been a challenge for the WSA in the past. West and Wright said they  hope to solve this problem as well as address other common student problems such as parking as well as connecting with administration which is an important aspect of WSA.
"In comparison with the previous years, I feel like WSA is continuing to move up from people that I've talked to and senators involved with WSA for a while and administrators, they've seen substantial growth to WSA just in this year alone," West said. "We want to keep working with that and with our campaign wake up, move and unify that's kind of a three-step process to implement the changes we want to do."
You can follow the West and Wright campaign on Instagram at wwdirection2020. The team will have office hours in the global lounge every Friday from 12 p.m. to 2 p.m. 
WSA elections start March 16.