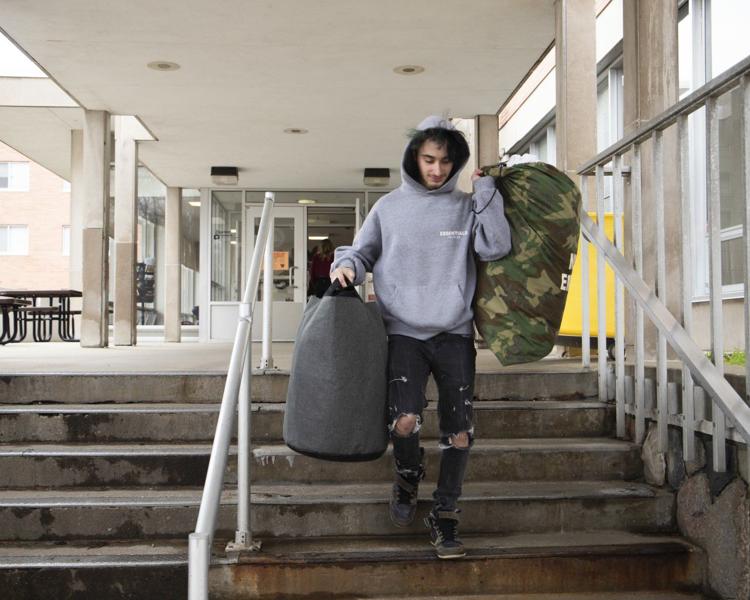 Last week, Western Michigan students who decided to stay in the residence halls were prepared to ride out social distance learning until classes returned to normal.
On Friday, March 20, for many students, those plans changed. 
An email from the Office of the President informed students and families that on Tuesday, March 23, residence halls will close with the exception of Seita Scholars, Foundation Scholars, International students and others with extenuating circumstances. 
Residents currently in the halls have until Sunday to move out. Those who are already home have until Tuesday to retrieve their belongings. 
Many Western Michigan students are left grappling with the stress associated with moving out. With the shortened time period, stress is amplified. 
WMU freshman Jay Sibley had already traveled back to his home in San Diego, California. He first heard of the closure through the email sent by the Office of President Montgomery.
"It's been stressful," Sibley said. "I woke up, checked my email, then went to go tell my parents and we looked at flights and rental cars."
While the quick travel isn't much of a financial strain on Sibley, it was still difficult to find flights on such short notice.
"I'm lucky I have my grandma and lots of relatives (in Michigan) to help me," Sibley explained. "So it's definitely manageable, but it would have been so much worse under different circumstances."
WMU junior Keith Harris had already driven back to his house two hours away from campus when he heard the news.
"I had to hurry up and find a storage unit on short notice, since I leave the majority of my belongings in Kalamazoo," Harris said.
Because he has a car, the closure will not be as difficult for him, but he can understand how it could be difficult for many students.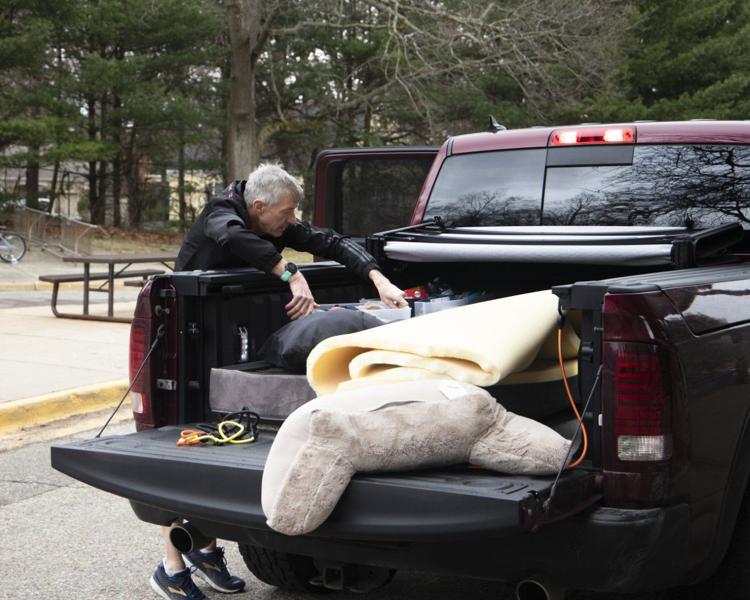 "Personally I'm not mad at Western for making the decision to close the residence halls for most students," Harris said.
WMU freshman Nancy Muñoz was upset by the decision.
"I was not prepared, I didn't actually think they'd close the dorms so soon," Muñoz said. "I wish we were told there was a possibility of the dorms closing instead of just saying they are keeping them open."
Muñoz believes students should be reimbursed for the time they won't spend in the dorms.
"We do not get to stay the full amount of time, so we shouldn't have to pay for the time we are not here," Muñoz added. "If this were an apartment and we were being asked to leave, we wouldn't have to pay for the months we are no longer there."
In the email, the Office of the President briefly addressed these financial concerns.
"WMU will provide financial consideration for those students affected by the early closing of the residence halls and dining," the email read. "More details will be forthcoming in the coming days."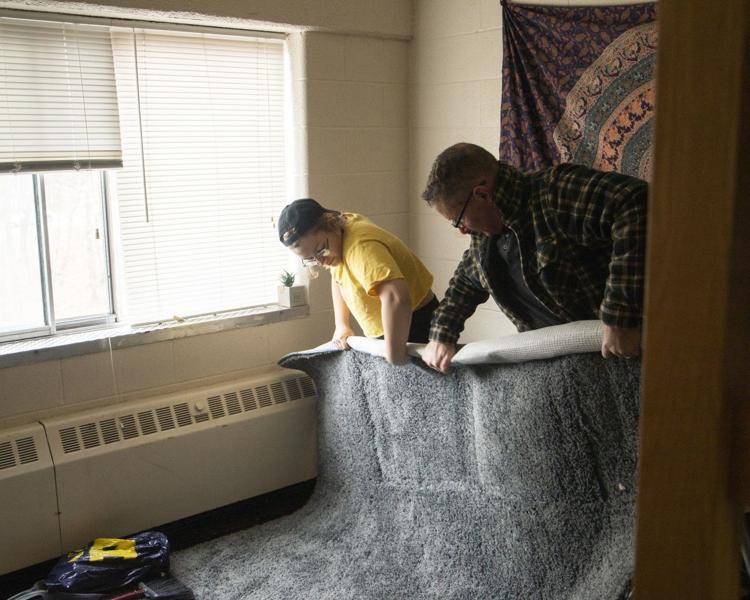 The move out dates don't apply to WMU apartments because students are able to effectively social distance. Students in Greek life housing were encouraged to decide for themselves whether to move out. The women of Alpha Chi Omega sorority were instructed by Alpha Chi Omega headquarters to follow the university's guidelines. 
Leah Mcilreavy, junior and president of Alpha Chi Omega, said the decision was made after WMU announced they will remain virtual until the end of the semester.
"I feel bad that everyone has to move out a month early,'' Mcilreavy said. "Everyone is very understanding on why this is happening. They understand it is for their health."  
The rest of the residents need to be out by March 24, however, their actual move out day remains at the end of April. Due to short notice, if a resident has left something in the house, they can schedule an appointment and retrieve the item. 
"It's my second year in the house, I've gotten really close with everyone in the house," Mcilreavy said. "It's really sad, especially because I was planning on coming back and spending time with everyone for the rest of the semester." 
Travel restrictions put in place by the government present a unique set of challenges to international students. 
"I was thinking of going back to china for summer break, but right now I don't think I can do it," said Yu Chen, an international student studying at WMU. 
Chen works for WMU Dining Services and originally feared the possible complications with an extended stay in the residence halls.
"I was nervous at first, because I worry about getting enough food," Chen explained. "But, I can keep working here so I can still get enough food."
Student employees face an additional level of uncertainty.
For Joseph Hill, a 23-year-old computer information systems student, ramifications from the coronavirus pandemic have upended his plans. Hill works as a computer support technician at WMU and lives in Ackley Hall.
"As far as working here goes, my boss said I can stay on as long as I feel comfortable," Hill said. "So I was planning on that, but now it's such short notice and I don't have another place to live around here."
Hill, a senior, was expecting to graduate in December.
"My internship was canceled due to coronavirus," Hill explained. "Now I don't know if I'll have enough credits to graduate."
Hill was expecting to sign on an apartment with his fiancee in the coming months. Due to the short notice regarding the housing changes, this move towards life after college will have to wait.
"Finding a replacement job to pay rent on such short notice would be impossible now," Hill explained. "We're gonna have to go back to our parents."
In addition to student employees, full time staff for the university will also be affected by the closing of services around campus. As of today, facilities workers, including grounds and custodial, will not be working until March 27.
"They may or may not have a skeleton crew around. Right now, we're not going to have one," said Joe, a facilities employee who requested to not have his last name on the record.
The university will be using a call in list to facilitate any issues on campus.
The Office of the President briefly addressed the effect this decision would have on the well being of the WMU community at the end of the email. 
"These are anxious times and our community, as well as others around the globe, face extraordinary challenges ahead," the email read. "Please know that we are in this together. It is in these times that we put our best selves forward, and I am seeing that every day. I believe in the WMU community. I know that we are resilient, and I have seen your perseverance. Thank you for your continuing flexibility in these extraordinary times."