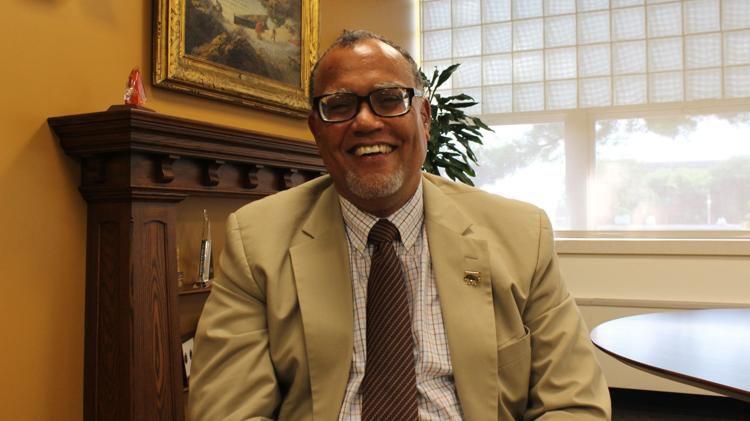 In a virtual town hall WMU President Edward Montgomery told the community to expect more layoffs, adding that the university hopes to open for in-person learning in the fall.
Over 1,200 tuned in for the town hall which comes a week after a budget briefing was posted on YouTube. The town hall addressed the financial impact WMU is having now and the projected impact for the next year. 
WMU has experienced a $45 million loss as a result of COVID-19. If WMU students return to campus in the fall, an additional $45 million loss is projected. If the university does not resume operations this fall, that loss could be $85 million.
Montgomery said the university has had to make tough choices.
"What we've already done while substantial will not be enough to meet our challenge," Montgomery said. "We anticipate that we will lay off a substantial number of employees."
The number of layoffs is still being determined but Montgomery said every division will be impacted.
Montgomery said he expects that students will return to campus in the fall per state government guidelines, but he doesn't expect operations to go back as they did before COVID-19.
"It is our full intention to welcome students back to campus and to be fully operating in person this fall semester," Montgomery said. "Western Michigan University will look different when we emerge from this current period, we will not be able to do everything we have been doing the way we have been doing it."
Vice President for Student Affairs Diane Anderson is looking at various reductions in student affairs and said every area will be taking reductions. Anderson said housing could look very different when WMU resumes in the fall.
"We don't know if we will be using all of our residence halls this fall," Anderson said. "We would love to have all of our residence halls full but we also need to be very thoughtful and mindful about social distancing."
Anderson said she is in conversations with residence life about what social distancing would look like in the residence halls.
The Intercollegiate Athletics department will experience a 20% reduction in funding. Director of Athletics Kathy Beauregard said sports will not be completely impacted.
"We certainly will have all areas, all sports affected," Beauregard said. "We will not be eliminating sports but it will be an over $6 million reduction."
Vice President for Business and Finance Jan Van Der Kley said they cancelled some construction projects that were in the early stages and have saved $40 million as a result. However, Van Der Kley said that not all projects could be cancelled.
"The other larger project that needed to be continued was the College of Aviation," Van Der Kley said. "Arcadia Flats was relatively almost complete, we were actually scheduled to open in July."
Van Der Kley said they borrowed money for the student center and, since the university is obligated to pay the debt,  the project needs to be completed.
A question was asked about using the endowment fund to make up for budget cuts, but Vice President of Development and Alumni Relations Kristen DeVries said it's not that simple.
"The endowment is thousands of very small accounts established by individual donors," DeVries said. "We write up a legal contact (with the donors) those gift agreements are taken extremely seriously by the courts so we're not allowed to repurpose those funds."
Administrators acknowledged the situation is evolving and there might be more action that is taken.