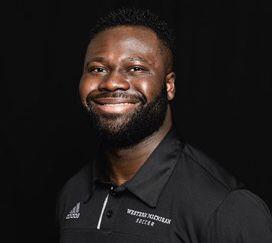 The Western Michigan women's soccer team has named Sammy Boateng as their interim head coach. Boateng was initially hired as an assistant for the 2019 season but will now take on head coaching responsibilities.
Boateng comes to the Broncos following a season as interim head coach of the Boston College women's soccer team. Boateng helped the Eagles finish in fourth place in the Atlantic Coastal Conference and took the team to their first NCAA Tournament since 2015.
Boateng played his collegiate soccer at Marshall University where he finished as the third all-time leader in assists. He also earned a degree in biology and a masters in healthcare administration.
Prior to coaching at BC, Boateng started his coaching career at his alma mater for a season before joining the University of New Hampshire women's soccer program as an assistant coach. During his two seasons at UNH he helped the team earn a season title in 2017 and was part of the America East Coaching Staff of the year.
The team will have to adjust to their new coach quickly as the women's soccer season starts on Aug. 16, when the Broncos host Valparaiso University in an exhibition match at 5 p.m.