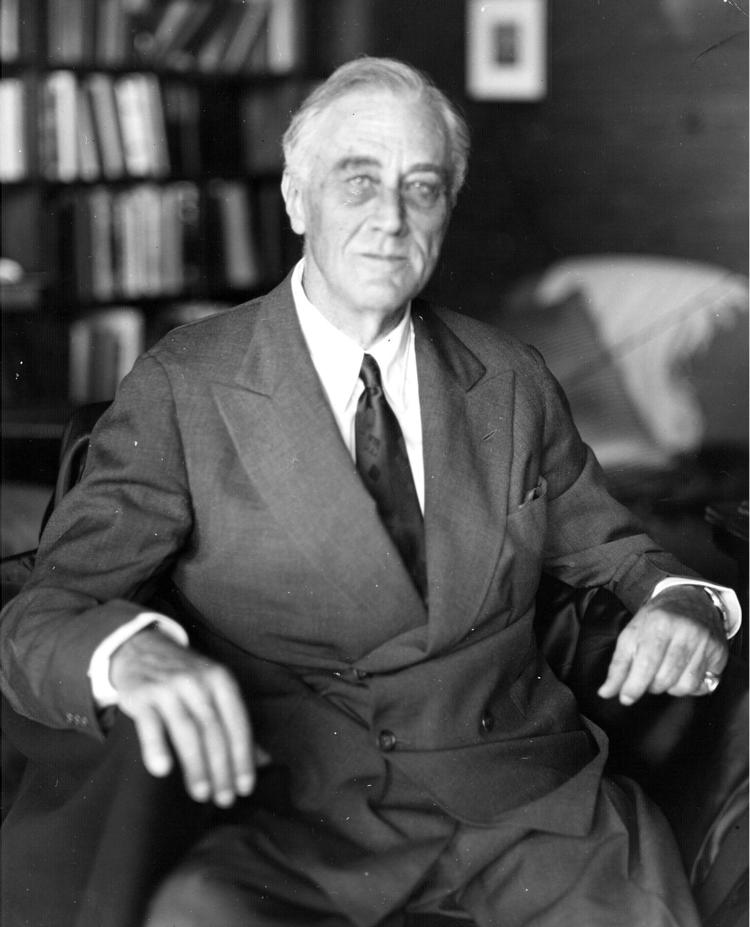 Franklin Delano Roosevelt was many things: a president, a democrat, a father and, according to some, a racist.
On Feb. 19, the Evaluation Café hosted Kalamazoo librarian Matt Smith at their weekly meeting. He spoke about how former president, Franklin Delano Roosevelt, had a large hand in segregating Kalamazoo.
The Evaluation Café, located at 4410 Ellsworth Hall, invites passionate people to speak about a topic for the purpose of informing others about the area of evaluation. No topic is quite like another. The Café offers a large range of subject matter, allowing participants to gain a wider variety of knowledge that they otherwise might not receive in a classroom setting.
In 1937 Roosevelt introduced redlining: the color-coding of a map to highlight which areas of the city were deemed worthy enough for home ownership, and which areas were not. Areas of Kalamazoo with African American residents were colored red, categorizing them as undeserving of home ownership.
Smith  said that in introducing redlining, Roosevelt rationalized racist actions, contributing to the further isolation of African Americans in the Kalamazoo community.
Four colors were used to represent worthiness of home ownership. Smith explained the differences between the colors in detailed descriptions. Red meant home ownership was completely underserving, usually used for African American communities. Yellow was typically used for white immigrant neighborhoods. Blue represented nice neighborhoods that were at a favorable location in the city. While green represented those most deserving of home ownership.
After an area is redlined, it typically goes through stages of development, or more accurately put, regression. Smith listed these stages: redlining, slum creation, segregation, blight creation, and blight removal. After that point, there is little else that can be done to develop or improve that area. Once an area is redlined, it is essentially downhill from that point forward. The property value decreases immensely.  
Today, there continues to be a routine of segregation towards African Americans. At the conclusion of his presentation, Smith handed out redlined maps and facts pertaining to African American segregation in Kalamazoo. According to the City of Kalamazoo Assessment of Fair Housing Plan (2014), in 2011 only 2% of home loans given in Kalamazoo went to African Americans. Although redlining was first enacted in 1937, nearly 85 years ago, generations after are dealing with its repercussions.
"To offer validation to what black people already know happened and to offer it in a detailed way," said Smith when asked by an attendee why thought it important to inform the public about redlining.
Redline-type segregation is still very much alive. For some it is daily life. Smith said it is important to provide those people with information and to do so accurately, as to justify their concerns.
Lastly, Smith addressed ways to solve the housing problem in Kalamazoo. He said it will take money and government accountability to ensure changes are made with racial equity in mind.
Arthur Washington Jr., Kalamazoo's first African American city commissioner was quoted during the presentation. In 1962, in response to a white neighborhood petitioning against an African American family to their area, Washington Jr said, "As far as social problems, there won't be any unless you make them yourself."