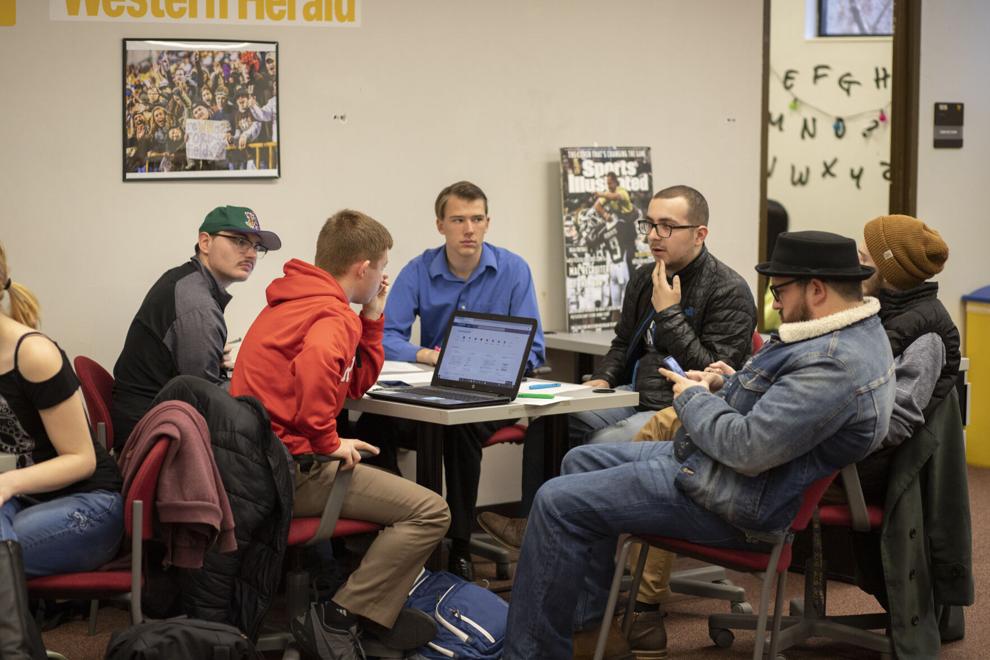 Since early March, Western Herald has been participating in College Media Madness, a fundraising competition between college newspapers across the country. For the last 10 days, we'll be giving a behind the scenes look into how your donations support us.
'Herald behind the scenes' includes sit down interviews with our editorial board and staff takeovers of the Western Herald Instagram so you can get a feel for what we do and why we do it. 
To put it simply, working for a newspaper isn't easy. On top of classes and part-time jobs, members of the editorial board write, edit and post content concerning Western Michigan University and the surrounding Kalamazoo community. Because the news never stops, neither do we. We produce content for the Herald 365 days a year.
Why do we do it? Because we love the craft and we love the Western Herald. 
First and foremost, participating in the Herald allows students to gain real-world experience in journalism. Staff reporters are able to formulate pitches, interview sources and improve upon their writing skills more than they are able to in a class environment. Furthermore, all of our writers receive one-on-one coaching with fellow students experienced in journalism. 
This peer centered development strategy allows our writers to develop the skills necessary to matriculate to higher profile reporting jobs. Editor-in-Chief Emeritus Sam Robinson is currently writing for Mlive in Ann Arbor, former Assistant Photo-Editor Rodney Coleman-Robinson is interning with the Detroit Free Press and News Editor Emeritus Zoe Jackson is working with the Star Tribune in Minnesota.
One thing you'll often hear alumni explain is how you never really fall out of love with the Herald. For example, Herald graduates Mickey Ciokajlo and Fritz Klug still serve on the Student Media Group board where they're readily able to dispense their knowledge unto incoming Herald staffers. 
Once you join Western Herald, it's like acquiring a second family. In many cases, editors and reporters are more than willing to sacrifice their time and energy to help a friend in need. Because, at the end of the day, if one of us is struggling, we're all struggling.
Though Western Herald has expanded considerably in recent years, we have yet to reach our full potential. With more support from community members, Western Herald will be able to compensate contributors, go to conferences and purchase higher quality equipment. This will in turn allow us to be more competitive with fellow Michigan newspapers like Central Michigan Life and The State News. 
Scoreboard. ⬇️⬇️ https://t.co/V8CfP6ppmI pic.twitter.com/zckQBCoGaR

— CM Life (@CMLIFE) March 26, 2021
Turning our $55 in donations (at the time of publishing) into upwards of $4,525 to beat Central Michigan Life in the College Media Madness competition may be a long shot for us, but we hope you get an insight into why we love the Herald and why you should donate today.
To donate use the link here.