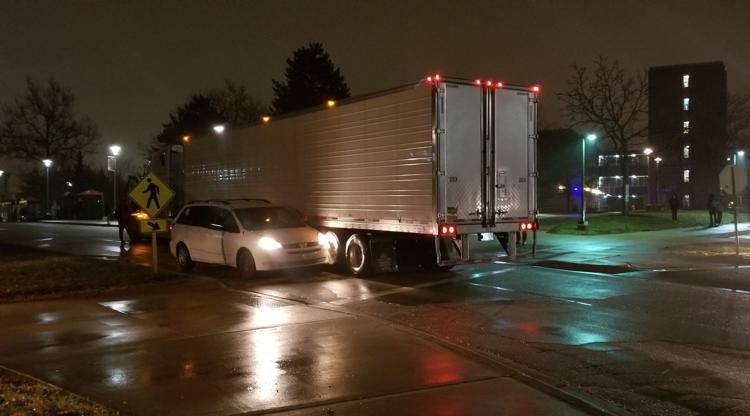 On campus buses are facing delays as a semi-truck was involved in a collision with a car on campus earlier this evening.
The accident happened in the loading zone, blocking the entrance for approaching buses and the exit for outgoing buses. Students using the buses report that those not stuck in the loading zone are instead loading from the parking lot by Haworth College of Business.
Further information from WMU Public Safety was unavailable at this time.
This is an ongoing story. This story will be updated as more information becomes available.