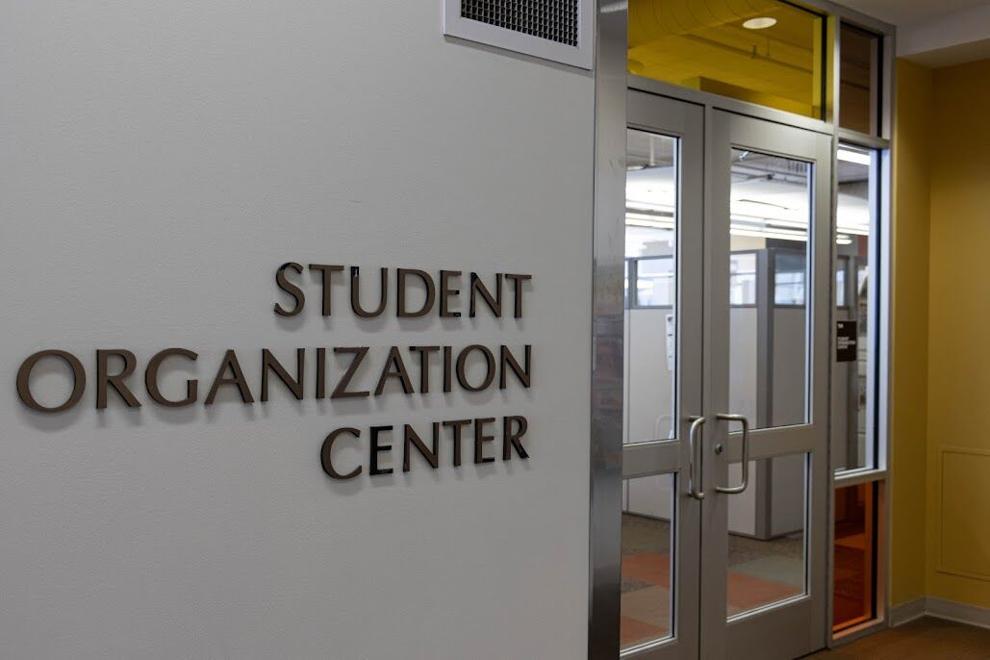 The Western Student Association (WSA) held a Registered Student Organization (RSO) leadership summit Jan 21. The event consisted of two keynote speeches, break out sessions on various topics, lunch, a raffle and other activities.  
Students Kyla Byrd, Griffin Baginski and Kostandi Stephenson were at the center of the team organizing and running the daylong event. For them and the rest of the team behind it, the summit was a momentous occasion building on twelve weeks of hard work and dedication.
"Oh, it was a lot of work; I'll be honest, a lot of moving pieces, we have so many different speakers and breakout leaders," Stephenson said.
Baginski explained that the event was a very rewarding experience even if it required a lot of work.
"Despite having us to switch times around and tasks around a few times I think it was all worth it in the end, so it feels tiring, but also feels rewarding at the same time," Baginski said.
Both Baginski and Stephenson agreed that seeing the event come together and have so many RSOs student leaders turnout for it was wonderful. 
"It's just simply amazing to see everything that we talked about in a theoretical sense to be actual human people with lives, that decided 'Yeah, I'll spend my Saturday in school'," Kostandi said.
One issue the summit sought to tackle was low student engagement. This issue, in particular, has been a thorn in the side of RSOs foryears, but has only increased in the wake of the Covid-19 Pandemic.
"One of the issues we've always been tackling in the WSA is student engagement and this (summit) is trying to help to get more students engaged on campus again and help RSO leaders figure out what ways they can engage students," Baginski said.
The summit was also designed to bring student leaders together and help them develop new skills to improve their RSOs.
"This summit really is to gather student leaders all around campus who are part of RSOs, and it's really helped to serve as a foundation for both new RSOs and ones that are coming back from Covid or ones that are resurfacing again," Baginski said.
Highlighting the various resources on campus available to RSOs and student leaders was another important part of the summit. This meant that some breakout sessions were focused on topics such as how WSA's Allocation Committee worked and using ExperienceWMU.
"We also just want to create this summit and show faculty (and) staff you can go to and really say 'Western is behind you as a student leader, we want you to succeed, we want you to have the resources,' so this is kinda our love letter to student leaders out there, to empower them, and to just remind them that they aren't alone," Stephenson said.
WMU President Edward Montgomery along with a few other speakers kicked off the event with a short speech that emphasized the importance of RSOs in building the campus community as well as his own experience with RSOs.
"RSOs play a critical role in the success of this university - you say why do they play a critical role? - because they help us build community, community is what helps the campus stay together, community is what binds us to each other, community is what helps us persist in the face of difficulty," Montgomery said.
He also mentioned the benefits of being student leaders and how important they are for everyone, ultimately tying it back into his overarching theme of community.
"What you're doing is really worthwhile, it's really important for yourselves, for your classmates, and for the campus because you're building something really precious, community,"  Montgomery said.
During the event, there were two keynote speeches, the first by transformation coach Matthew Strock. He discussed finding new perspectives, collaboration, developing leadership strategies, having a transformative impact on those around you, and that students have the power to change WMU.
"You have the power if you realize it to transform this university, it's not the staff, it's not the facility, it's you, and the reason I say that is because if all of you decided not to come to school, to not enroll, the university would fail," Strock said.
Program Manager for the Alpha Program at WMU, which helps guide first year students, Ron Dillard and student success navigator Mo Brooks delivered the second keynote later in the afternoon focusing on what makes a good leader and the philosophy of ubuntu.
"(Ubuntu) that's an African philosophy that means I am because we are or we are therefore I am, meaning when one of us do well, guess what, all of us do well," Brooks said.
Kyla Byrd addressed attendees and reiterated the summit's overall goal of bringing RSO student leaders together and helping improve RSOs across campus.
"Our goal today was to give you resources and information that would inspire growth of your RSO as well as inspire collaboration between RSOs; we hope we have created a positive way forward for you," Byrd said.