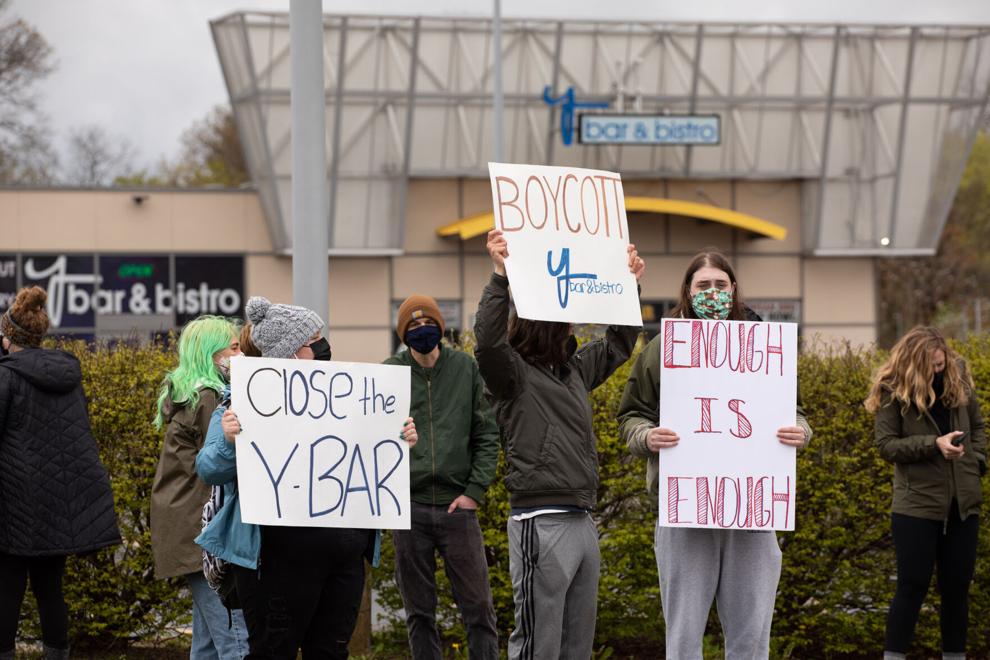 "F— Y-Bar," some passerby yelled from their vehicles as they drove down Howard St. Western Michigan University students and Kalamazoo community members gathered on the street near Y-Bar Kalamazoo to protest the establishment following allegations of drink tampering.
Bailey Crist, a WMU graduate student, organized the protest. She was sitting in her living room with her roommates when she first watched the viral TikTok where a WMU student explained how she and her friends were drugged at Y-Bar & Bistro.
"We want to educate the public that this is not a good place to go," Crist explained. "Encourage others if they have had a bad experience here to come forward… to know you're not alone."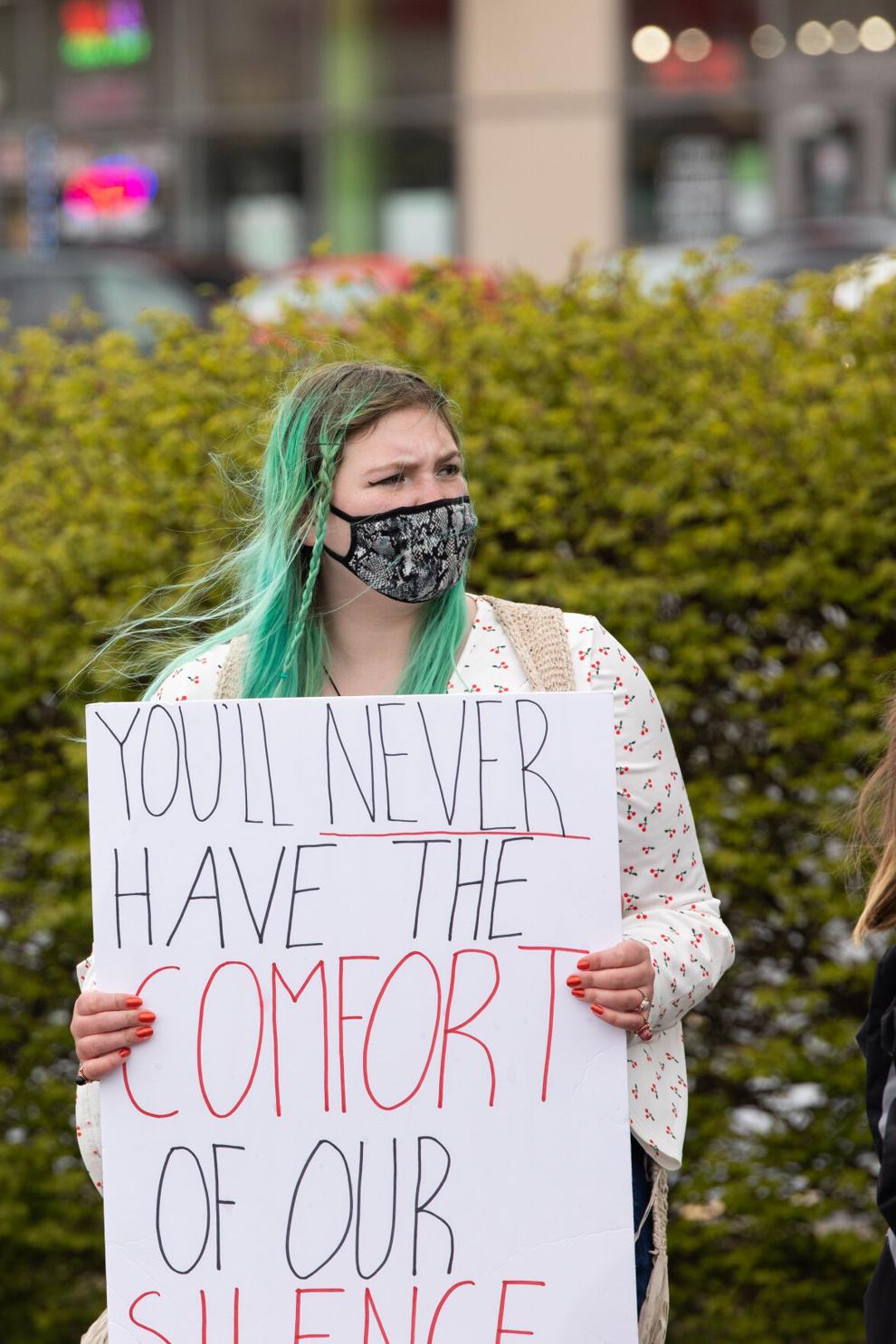 Participants brought hand warmers and blankets to accommodate for the frigid weather. Cloudy skies did not deter community members from lining the street. Kalamazoo activist Jessica Martin had been trying to organize a protest of this nature but had not seen her desires realized until now. 
"It's a scary thing to confront and I'm over letting fear control me and letting future generations down like I've been let down," Martin explained. "I don't want to leave people alone anymore like I was."
Martin explained how she was once drugged at Y-Bar when she was 21 years old.
"I had two drinks," she said. "Half way through my second I started to feel incoherent. People started to sound muffled, I started to feel really dizzy and floaty… I'm really really lucky my friends stayed with me and they listened to me." 
Martin explained how if she wasn't already familiar with the effects of opioids, she wouldn't have known she was drugged.
"If I didn't know what it was like to be drugged, I would have just thought I was naive," Martin said. "I'd been drinking for a while at that point so I knew I could handle my alcohol. If I hadn't known that, I would have just thought I had drank some strong drinks."
Devon King, a Kalamazoo resident, attended the protest and handed out pamphlets on how to respond to an opioid overdose. 
"Naloxone is important to have because people may have intentionally or unintentionally ingest opioids at any point," King said. "When that happens and they have too much, they may overdose."
King said opioid overdoses are reversible through rescue breathing and Naloxone, also known as Narcan. She added calling Emergency Medical Services is a way to save someone from an overdose. 
Lindsay Meeker, a second-year WMU student, attended the protest. She wanted to attend the protest to show her support for those who have bad experiences in Y-Bar.
"When I saw the protest, I had to go," Meeker said. "I had to stand in solidarity, I have to support because this s— needs to stop happening… you should be able to go out and relax without covering drinks." 
Ryan Wurster, WMU senior, said she attended the protest to support the victims from the bar.
"I've gone there a couple times and I didn't think about it until this happened," Wurster said. "I have seen many women in there that have said they have only taken a few drinks and were not able to walk. I'd seen one young lady who had to be carried out and could not stand on her feet."
Madison Greathouse, WMU junior, said she wanted Y-Bar to be shut down as it was not a safe atmosphere for students.
"Ever since my freshman year, I've been told don't go to Y-Bar, girls get drugged at Y-Bar," she said. 
Wurster feels Y-Bar should not be located near a university.
"It's not okay in this town," Wurster said. "It's right by Western's campus. Western promotes consent, they promote for you to not get freaking drugged at a bar for having a good time. It's all positivity here and you should not have that in a tight-knit community."
David O'Neal, owner of Pita Pit located two doors down from Y-Bar, was previously an Emergency Medical Technician and a police officer before he bought the restaurant. He said any further action against Y-Bar depends on what evidence police can find.
"Nowadays everywhere has video cameras, college kids have their cell phones out all the time," O'Neal said. "It's easier now to be able to trace everybody's steps or the events that happened that night."
He continued: "I know that the law enforcement will do their due diligence. I don't necessarily believe that anybody's above the law or anybody will get away with something."
Protestors who parked in the parking lot outside of Y-Bar were at risk of being towed as the property manager took the license plates and vin-numbers of all cars parked in the lot.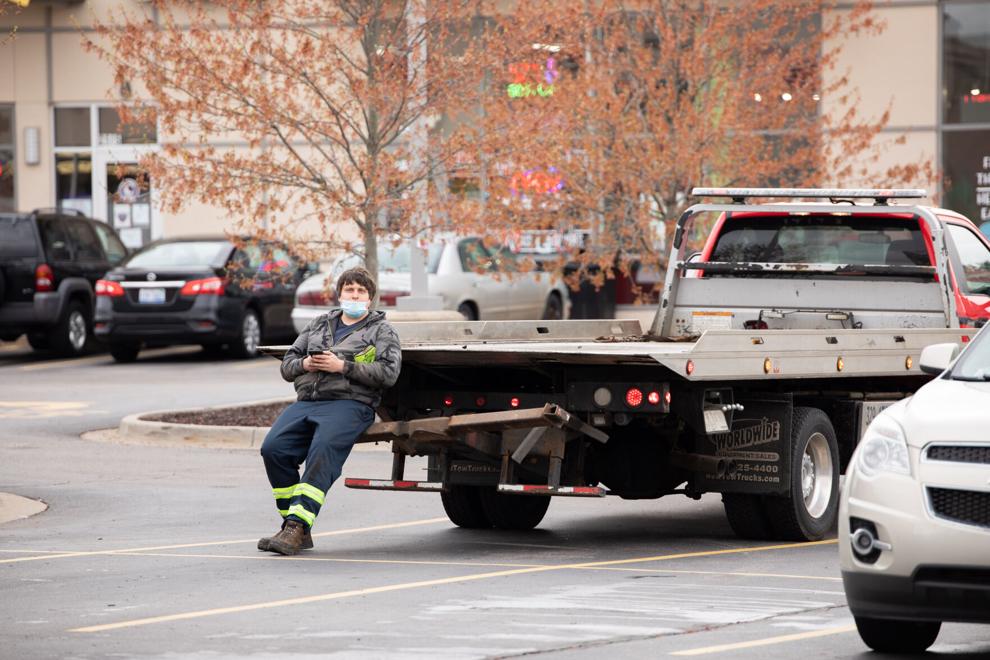 Stephen Dejong of Graham's Towing company explained how towing the cars of those who came to protest made him uncomfortable. 
"I understand when they do parties over here and it gets really busy, it gets a little hectic out here and it gets hard for emergency crews to get to people that are in need," Dejong said. "But something like this though, it's kind of, it's a little ridiculous to be honest."
Protests in front of the Y-Bar will continue through Friday, April 23 from 4 p.m. to 7 p.m.