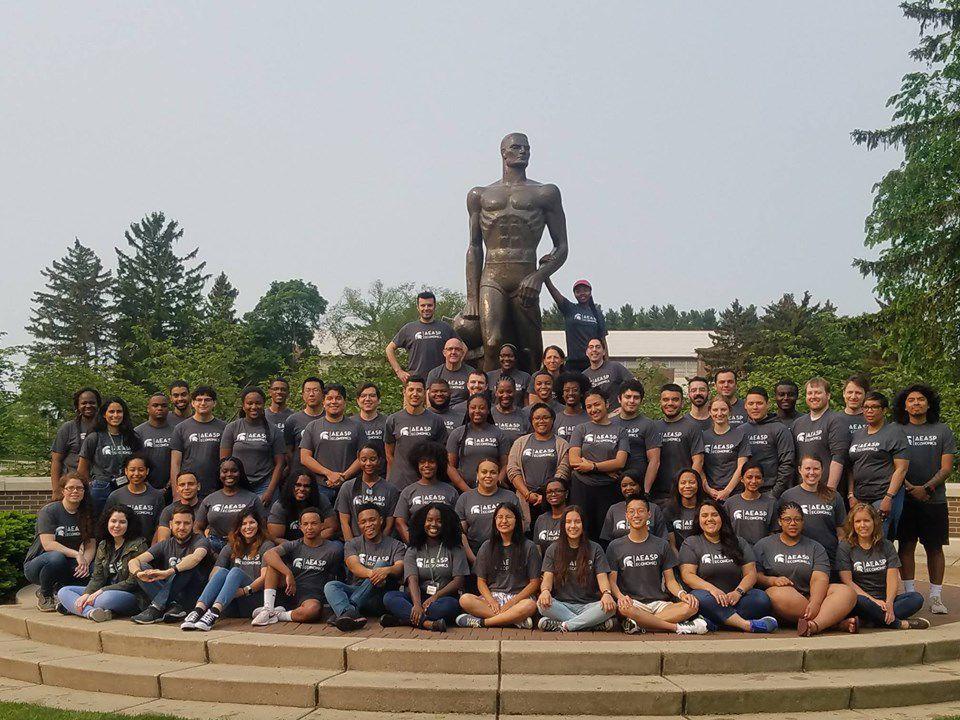 Western Michigan University and Michigan State University are hosting the American Economic Association's Summer Training Program which is designed to promote diversity in doctoral economics programs.
Funded with National Science Foundation grants totaling more than $2.3 million, the two-month program is being hosted at MSU's East Lansing campus and is slated to be hosted by WMU and MSU until at least 2020. Previous host universities include Yale, Duke and Northwestern.
According to the AEA, the program is designed to help underrepresented students practice the math and research skills that are essential in Ph.D. programs. The program is also said to help students from schools that do not often send students on to Ph.D. programs.
An AEA study found that in 2014 only 8.5 percent of doctorates awarded in economics were awarded to minority students. That year women made up less than 35 percent of those awarded doctorates according to the National Science Foundation. The AEA reports that around 20 percent of economics doctorates awarded to underrepresented students can be traced back to the Summer Training Program.
The 2019 program started on May 30 and will run until July 28. The program is a joint effort by MSU and WMU's Department of Economics.
Dr. Christine Moser, an economics professor at WMU, is the associate director of the program. She said that the program is especially important for students from schools that do not typically produce Ph.D. students as it helps students develop the heavy mathematics and statistics skills that are necessary to succeed in graduate school. Moser also said that the program is important because the study of economics is broader than many realize and that diversity is crucial due to the field's affect on public policy.
"In some ways, having economists from a broad range of backgrounds is more important than in STEM fields because economics is a social science. The types of research questions that economists ask are shaped by their experiences and that research influences public policy," Moser said. She added that economists study more than fiscal and monetary policy.
"Economics is essentially the study of human decision making and how those decisions add up to outcomes for the economy and society," she said. "While most people think economists study things like GDP and interest rates, economists study everything from the causes of crime and long-run impact of pre-school programs to the costs of climate change." 
According to the National Science Foundation, the number of women and minority economists trails behind other social sciences.
Aside from hosting the AEA program, WMU has launched initiatives to encourage diversity across disciplined. WMU's College of Arts and Sciences announced the implementation of a new cohort program starting in the fall of 2019. The program is said to reduce the disparity in achievement between majority and under-represented students. The program is based on a successful system already in place at  the College of Engineering. Dr. Karla Koretsky, dean of the College of Arts and Sciences, discussed the program as well as her experiences as a woman in science with Dr. Terri Goss Kinzy earlier this month.