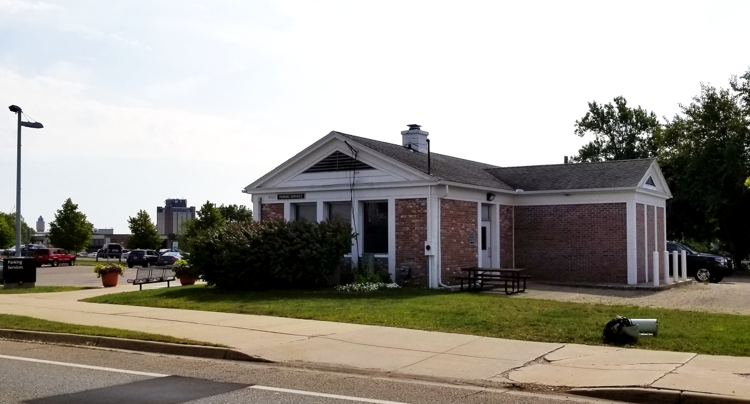 With the ongoing on-campus construction of a new student center and Arcadia Flats, a new student housing complex, students have begun to ask a single question: "When are we getting more parking?" 
To begin to answer this question, Paula Davis, director of strategic communications said that the university currently has a Transportation Master Plan that is under development and nearing its completion.  
 "That plan addresses parking, as well as many other mobility issues on campus. The reimagined south campus, as conceptually laid out in the south neighborhood master plan, calls for the incorporation of parking. The strategy calls for higher-density parking structures," said Davis. 
There will also be two open houses on Sept. 26 during which consultants will go over findings from the University's parking and transportation study. 
Senior Rachelle Whalen has been attending Western for six years. She's been parking on campus since she started dual enrolling in high school. 
"Parking has only gotten worse over the years," said Whalen, "They eliminated one lot for the new food hall [Valley Dining Center]. And students used to be able to park on the back half of Sangren, but no longer can until 5 p.m." 
Whalen said she tried to take her frustrations to the company WMU goes through for parking, Walker Parking Consultants, about three years ago. She asked if they would be interested in working on a new deck if WMU decided to build one. Walker Parking Consultants told her they could not do that unless WMU makes it a project. 
Whalen also said it was difficult for her to find parking on campus. 
"There has not been a semester where I was not late to a class due to not being able to find parking," said Whalen. 
Other students found frustrations about this as well.  
"It's strange how we have to pay so much for parking and we still have to walk everywhere," said freshman Jaylee Lesatz. 
Lesatz also said she would like to see more 'all-pass parking lots,' especially closer to the center of campus. 
"I think it's cool to have a new student center, but I do wish there was parking closer to certain areas." 
Other students have expressed similar thoughts on the parking on campus. That there is not enough parking spots on campus for students. 
"There was a grace period [students were not getting ticketed] I had to circle around for what felt like hours," said Senior Emily Schaub.  
Shaub also said she believed there was a lot more faculty parking compared to student. 
"There was one parking lot I parked in and two rows were for students and the rest were 'F'[Facility parking]," said Shaub. 
Junior Rudy Verbos said he hates that he pays a large amount of money to the university, yet he does not receive anything that he finds useful. 
"Why is our tuition going up and they're building new buildings and we're not getting any parking," Verbos said, "They sell on looks, but not practicality."  
Verbos also finds a similar issue about not being able to find a parking spot. He said that he is frustrated with having to circle around after leaving an hour early for class, just to find a spot.  
Other students have also voiced concern for safety when it comes to the parking on campus. '  
"This is my first few weeks here," said freshman Sam Brandon."The parking is far away from my classes, especially at night. I feel anxious sometimes when I'm walking back to my car." 
Currently, there are about six parking lots with 'W'[Commuter] parking near central campus, where the majority of the academic buildings are, as well as about three parking lots that are all-valid-permit parking.