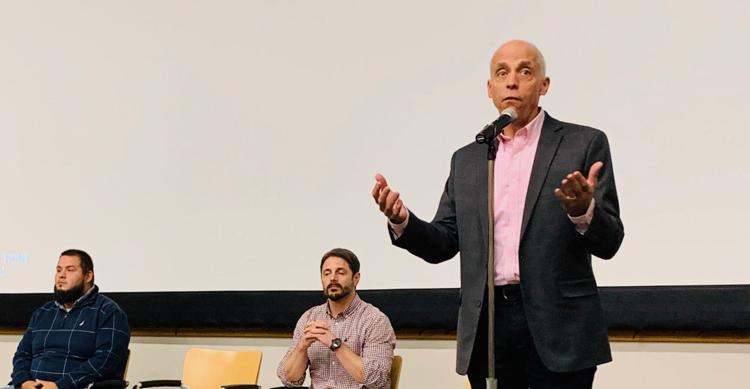 David Anderson has been elected as the next mayor of Kalamazoo. 
Anderson, who is 68 years old, is both a graduate of Kalamazoo Central High School and WMU and has spent his entire life in Kalamazoo. Anderson has served on the Kalamazoo City Commission for the last 14 years.
According to the most recent numbers from the Kalamazoo County Clerk's office, Anderson received 5,879 votes topping three other candidates. WMU professor David Benac finished second in the polls with 3,049 votes. Esteven Juarez  received 558 votes and Corey Smith received 373 votes. Absentee votes have not yet been counted.
In addition to his long tenure with the city commission, Anderson has served as the chairman of the Kalamazoo County Public Housing Commission and as the president of a local non-profit foundation that has pushed for more affordable housing in Kalamazoo.
Current mayor Bobby Hopewell, who did not seek re-election, endorsed Anderson.
"I know and believe that Mr. David Anderson needs to be the next mayor of Kalamazoo... Having served 14 years on the city commission, David understands how to get things done and best help all Kalamazooians.," Hopewell said in a statement.
Anderson, who announced his run back in June, said he wants to emphasize the importance of education and community during his time as mayor.
Patrese Griffin, Jeanne Hess and Chris Praedel were elected to the three open city commission seats, beating five other candidates.