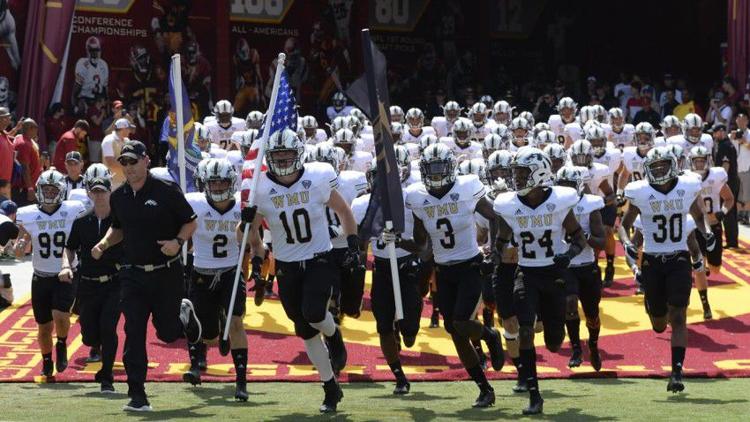 The Western Michigan Broncos football team doesn't officially kick off their season until Aug. 31. However, you don't have to wait that long to join the team at Waldo Stadium.
Bronco fans can meet and greet with the team on Friday night, (July 12) as they will be in attendance for a screening of the movie "Black Panther."
The event is part of "Broncos Night Out," which is organized by the WMU Alumni Association. Fans will have access to the WMU football team on a night that will include plenty of family-friendly activities.
Along with the football team access, there will be outdoor games and activities. The first 250 guests in attendance will receive a voucher for complimentary popcorn and non-alcoholic drinks from the concession stands.
No advance registration is required to attend the event, and admission is free. The WMU Alumni website encourages guests to bring picnic blankets.
Guests will be asked to park in Lot 10, located off Oliver St. behind the stadium, or in lots 6 or 7 in front of the Seelye Center. A golf cart will be available to guests who could use assistance getting to the field.
The event is set to begin at 8 p.m. with outdoor tailgate games and putt-putt golf, and showtime taking place between 9:30 and 9:45 p.m.
Event Schedule:
8-9:30 p.m.- Outdoor tailgate games and putt-putt golf.
9:30 p.m. - Screening of "Black Panther." (Movie will begin between 9:30 and 9:45)
Important Note: Lawn chairs are not permitted on the field due to the potential damage they can cause to the football field. Lawn chairs must remain on the sidelines or on the first level of the stands.