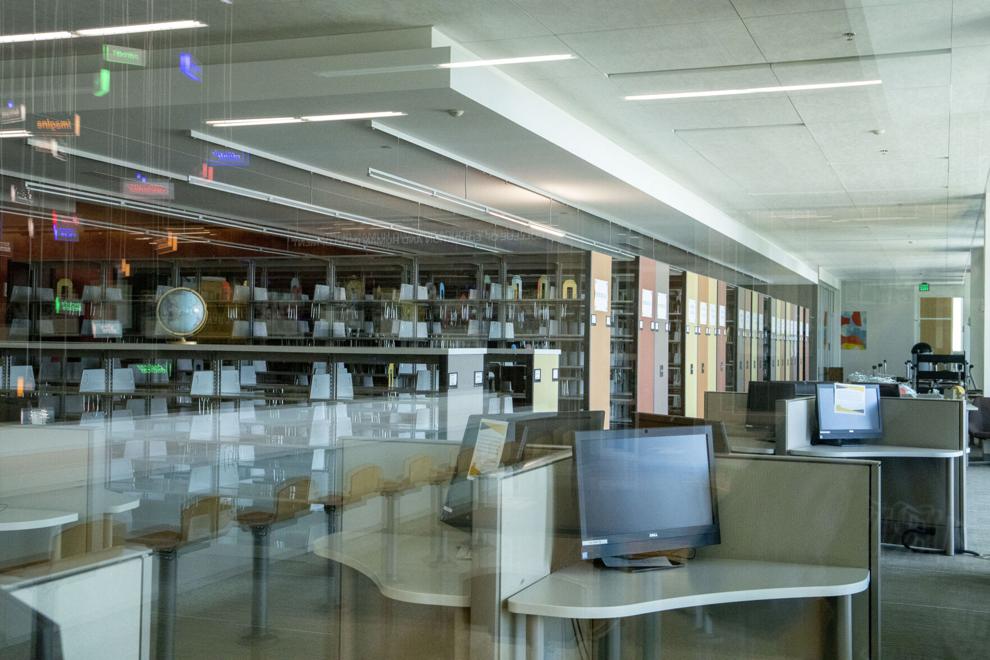 Changes are being made to the Swain Education Library, located in Sangren Hall. The library was temporarily shut down during the 2020-21 academic year due to COVID-19. 
"We were facing challenges in terms of what resources we were going to keep open to students and changes in who was going to be on our campus last year,"  said Julie Garrison, Dean of University Libraries.
During the shutdown of Swain, physical materials once held in the library were moved to Waldo Library.
"We found that in the Swain Education Library, that the physical collections weren't the predominant use," Garrison said. "What the students valued about that space was the ability to study and to use the computers and to print in that space."
The transition of Swain's physical materials into Waldo allowed for better access to materials, due to Waldo's longer hours of operation.
"What that did is it allowed us to have those collections available all of the hours that the Library is open, and it allows us to think about what kind of student academic space can we now use the Swain Education Library to fulfill," Garrison said.
Exactly what is being done to Swain is still being explored.
"It will be changed; it isn't going to look like the Swain Education Library that was there, but it will continue to be used as a library space, and it will continue to be a space that is dedicated to student academic needs," Garrison said. "We know how much it was loved as a student study space, and we are working on how we continue to make really good use of that space in a way that supports our students."
The plans for Swain's fall operations will be released this summer.
Prior to the confirmation of Swain's continuation as a student space, a Facebook page, titled "Save the Sangren Library," was created. 
"For those of you who are wondering why this page has been created, the title of this page is exactly the reason why," the page's pinned post says. "The Sangren Library is in danger of becoming an office space used by staff at WMU."
The Facebook page encouraged students and alumni to sign a petition to save the Swain library, which received 161 signatures.
Garrison confirmed the information being shared on the Facebook page and petition are not accurate regarding the future of The Swain Education Library and encourages students to remain patient as final decisions are made and updates are released.