UPDATE: Western Michigan University is now offering parking refunds.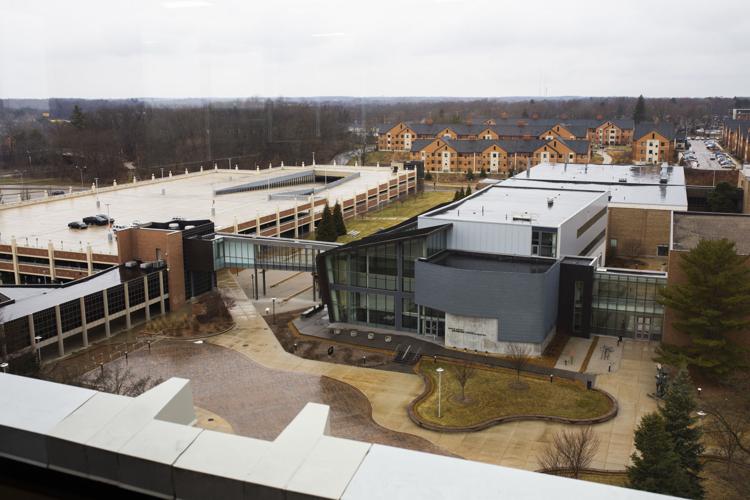 A Change.org petition is asking Western Michigan University to refund students for their parking passes.
With classes being conducted online students are not utilizing their parking passes. The petition, created by a student, aims to partially refund students for unutilized parking.
The petition was created March 11 by Kaylee Nagel as she did not think it was fair to pay full price for a service that will go unused by most students.
"I had the thought while driving home from campus, that we no longer would be going to and from, but staying home instead," said Nagel. "I saw my parking stickers in my car and the thought came to my mind that we should be partially refunded for something we are no longer able to use."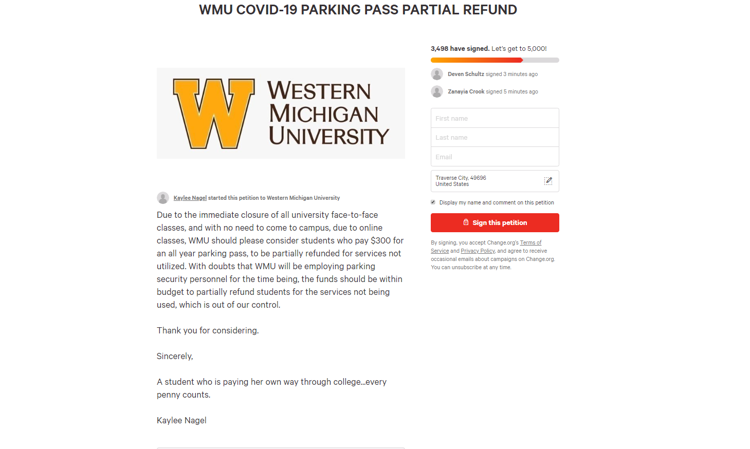 Parking passes for a full academic year lasts until August 31 and while it can still be used, many students doubt they will park on campus with classes online for the immediate future. With some students out of work, a partial refund could benefit some students..
"Students are still able to use their parking passes, but with the university shut down, it's pointless," said Stokes. "In times of many businesses temporarily shutting down, people are out of a paycheck. I know many students who have lost their part time or full-time jobs because of the virus, and they don't have a means to make more money. Receiving a partial refund will help people stay afloat a little longer."
Nagel has had her own frustrations with parking services including the price of a parking pass but also the lack of student parking and having to fight for a space. She hopes that parking services will help students but knows it will not happen overnight.
"Some money back would be great, but I understand it may not be any time soon since COVID continues to spread, shutting down so many business," Nagel said. "I guess we will see what happens once this horrible virus passes."
As of March 26 the petition has been signed by approximately 3,500 people. Nagel reached out to Parking Services to tell her about her petition, but she has not heard back.
Representatives of Parking Services, which is closed as nonessential, were not able to be reached for comment.