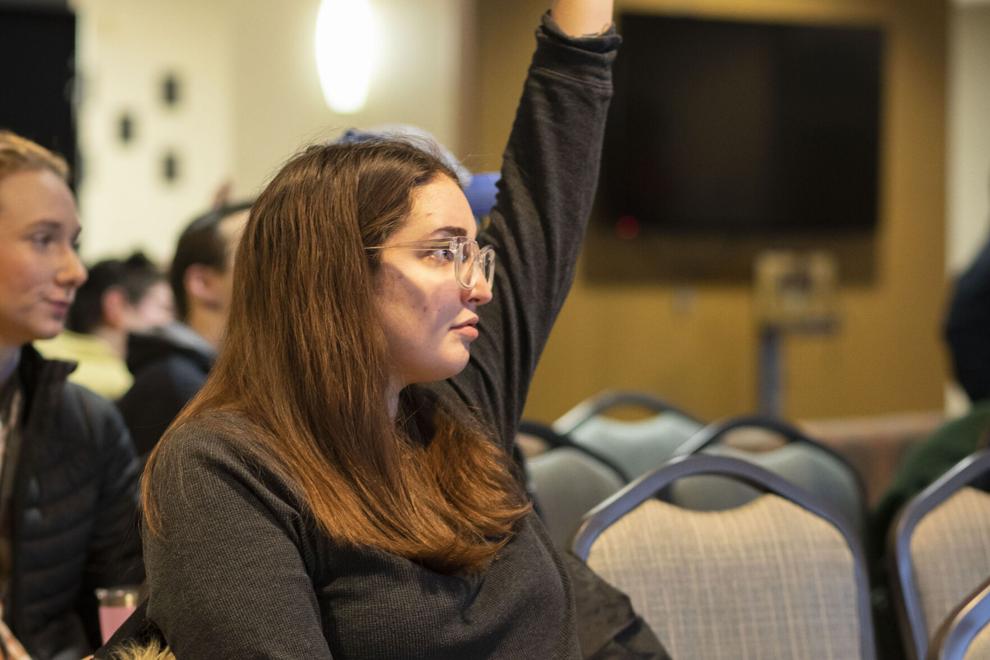 I didn't consider joining Western Herald when I first arrived at Western Michigan University. I was a shy 18-year-old who had never written a story in my life. 
It wasn't until my sophomore year that Western Herald crossed my mind when I sat down next to former Sports Reporter Robert Tomlinson. I rejected his offer to take me to a pitch meeting about three times before he finally convinced me to join. He dragged me out of our English class, down to the Western Herald office, where I instantly found my new home. 
That was where I started my journey which brought me to where I am today. I always think back to when I wrote my first story on parking, which I credit as the reason I have a name for myself in this university. It was assigned to me by my former News Editor Will Walton-Case. 
After this, I quickly realized the passion I had for finding the truth and reporting on matters students actually cared about. I remember Editor-in-Chief Emeritus Sam Robinson asking the entire team to clap for a story I wrote on parking. 
He gave me the confidence of knowing I am capable of producing great work, something I've been looking for my whole life. From that point on, I kept up with these stories until I granted myself the lead news reporter position and eventually news editor. 
I have a great passion for news and I was happy to put my best into making the section the best it could be. I wanted WMU students and the Kalamazoo community to be excited to read our stories and for us to be one of their number one sources for WMU news. 
Through my time at the Herald, I was able to make many amazing memories and friendships.  I never could imagine the day I would have to say a final goodbye to my family and amazing team. 
I want to thank Cassie Kotrch, our C&C Editor, for her great work this year. She started as one of my reporters for the news section and has worked herself up to the editorial board. She has made this year memorable and has given me many laughs. Thank you for everything, I know you will continue to lead the C&C section well next year.
I also want to thank Spencer Mathews, our photo editor. He did a great job this year taking some amazing photos for news. He has made a large impact on the news section. He has dealt with many last minute photo requests, and has given us quality photos that bring our stories more attention.
I want to give a special thanks to my friend and Editor-in-Chief Aya Miller. Without her, the news section would not be where it's at today. We were able to almost double the amount of content we created from the previous semester thanks to her guidance and support. Thanks for making my last semester memorable and thank you for being my friend. I've had a lot of fun working with her and I know she will lead the Herald greatly after I leave.
I am thankful for every opportunity the Herald has given me. I thank the organization for making me the out-going individual I am today and I'm confident Destini Lindsey and Autumn Roemer will be able to continue this same level of enthusiasm I have for the Herald. 
Thank you, Western Herald, for giving me the home I've been searching for my whole life. Until next time, peace out shawty.