Merze Tate, the first Black woman to graduate from Western Michigan University is being honored through a program called the Merze Tate Explorers. 
Sonya Bernard-Hollins, WMU alumni and founder of the Merze Tate Explorers, originally began researching Tate during her time at the Kalamazoo Gazette.
"I found in the archives that she had left some scrapbooks to Western and three boxes of items, so I went through those and was amazed at all of the history she lived through and the firsts that she accomplished," Bernard-Hollins said.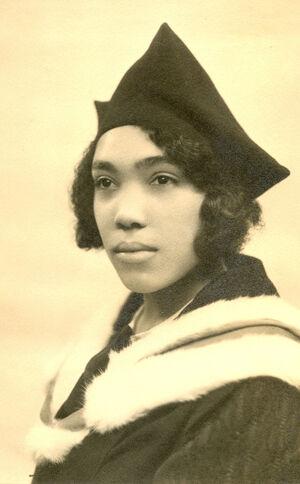 Tate came to WMU after graduating from Battle Creek Central High School. In just three years, she earned a four-year degree with the highest academic record, but being an African American woman, it was difficult for her to find a job teaching in Michigan.
Dr. Dwight Waldo, the first president of WMU, helped Tate get a job at Crispus Attucks High School in Indianapolis. 
Tate later went on to become the first African American graduate from Oxford University and founded a travel club.
"My goal at the time was to write a book and I discovered that she had a travel club when she was a teacher and that took my attention, so I started a club in the community based on what she started back in the 1920's," Bernard-Hollins said.
The program gives young women a chance to learn from Tate's life and participate in college and career exploration, study abroad and visit Fortune 500 companies where they meet female leaders.
"Tate taught her students about different places in history and her desire was to visit some of those places,," Bernard-Hollins said. "It inspired me to say, we can get girls interested in the world around them through these interactive type travel experiences."
To learn more about Merze Tate and the explorers visit https://www.merzetate.org.