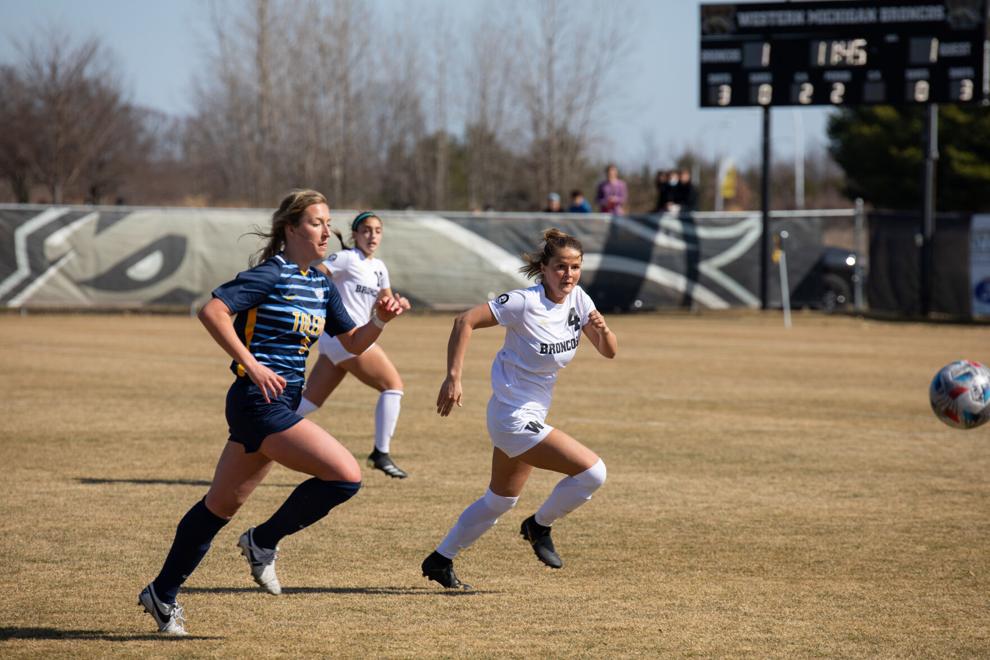 Four women's soccer players and one staff member have filed lawsuits against Western Michigan University over a vaccine mandate for athletics players and staff. 
On Aug. 30, the Great Lakes Justice Center filed a federal civil rights lawsuit on behalf of four WMU women's soccer players against Western Michigan University. The lawsuit alleges violation of First Amendment right of free exercise of religion and the right to privacy, bodily integrity and to make personal medical decisions. Emily Dahl, Bailey Korhorn, Morgan Otteson and Hannah Redoute are the players represented.
WMU requires COVID-19 vaccination of all student-athletes or forfeit their right to participate. The verified complaint document filed by Great Lakes Justice Center states: "Defendants unjustly discriminate against Plaintiffs because of their sincerely held religious beliefs and their viewpoints by mandating that they must take the Covid-19 vaccine in order to participate on Defendants' college soccer team."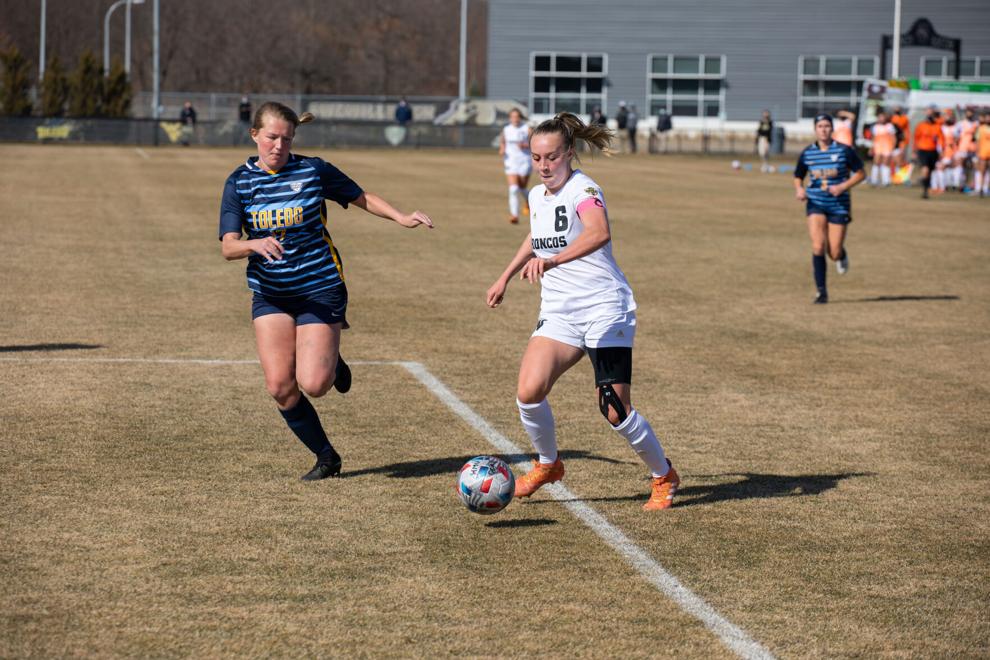 Student-athletes were provided an opportunity to request religious accommodations on Aug. 24. All four players filed requests. All requests were denied by the university. WMU stated if they were not vaccinated by Aug. 31 they would be removed from the team. The athletes are requesting injunctive relief to remain on the team while litigation is pending.
"The Plaintiffs are Christian women who adhere to the teachings of the Bible and are morally bound to follow the universal, consistent moral teaching of the Christian faith," the complaint read.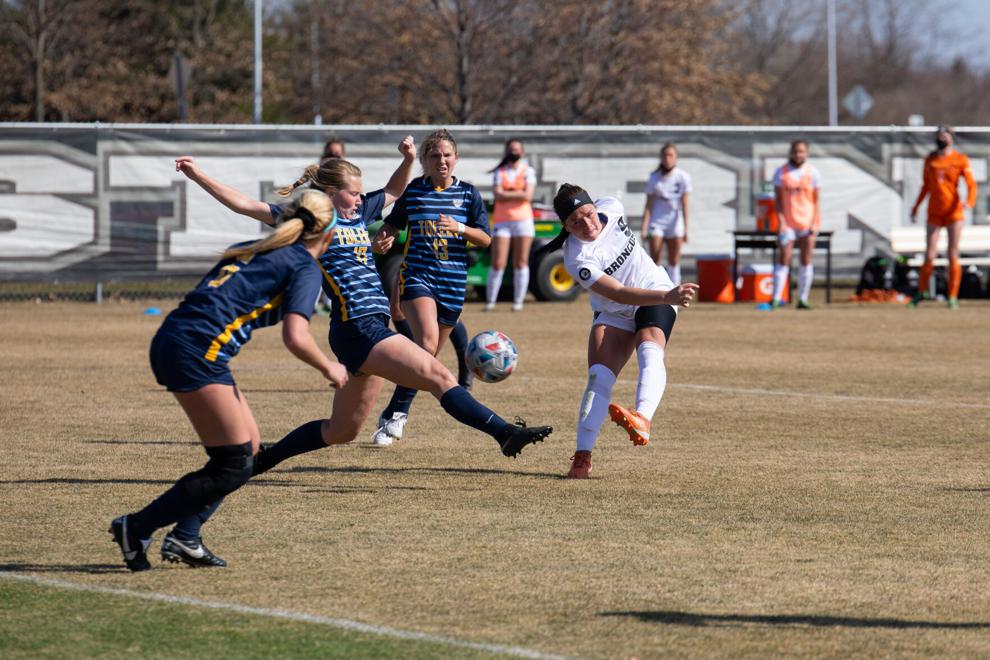 The complaint listed "loss of use of school facilities, fear about using the school facilities, embarrassment and humiliation and severe emotional distress" as damages suffered from WMU"s decision not to grant a religious exemption to the vaccine mandate. The complaint also mentioned the lack of vaccine mandate for the general student body. 
A temporary restraining order against WMU to last 14 days was granted for the plaintiffs. A hearing for a preliminary injunction will be held on Sept. 10. 
Bailey Korhorn is a fifth year student from Grand Rapids. She is a forward and a team captain of the women's soccer team. She was awarded First Team All-MAC in 2020 and was named to the 2020 All-Region team.
Morgan Otteson is a senior from Grand Rapids. She is a forward and team captain. She was awarded First Team All-MAC in 2019 and was named to the 2019 All-Region team. She is a MAC Distinguished Scholar Athlete
Emily Dahl is a senior from Avon, Ohio. She is a defender and was named Second Team All-MAC in 2020. Hannah Redoute is a midfielder, fifth year student from Shelby Township, Michigan. All four athletes are Academic All-Mac recipients. 
WMU has not yet responded for comment.