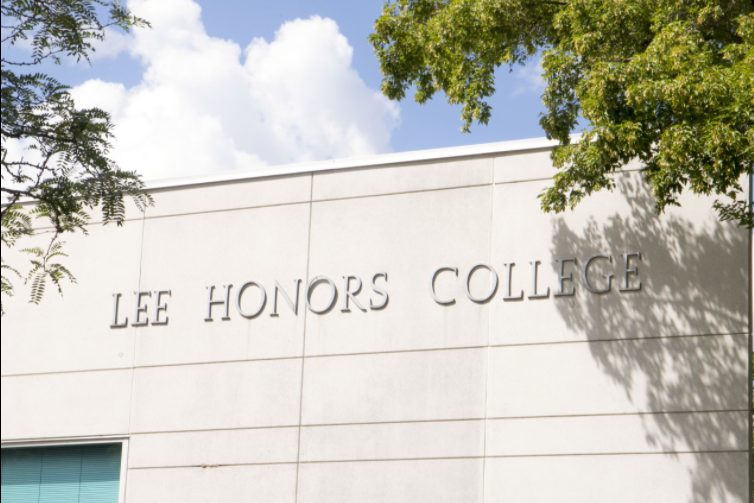 Western Michigan University alumnus Michael Goodwin and the Lee Honors College introduced the Michael Goodwin Scholarship in January to help honors students address financial difficulties.
The scholarship and financial assistance funds split the gift given by Michael Goodwin into two parts. Assistance with tuition takes 70% and the other 30% goes towards emergency funding for current honors college students. It is a $1,000 award for each recipient and six of them have been awarded so far. 
Interim Dean of the Lee Honors College Irma López played a large part in the scholarship allocation process. They began awarding scholarships in summer I and will continue for summer II and fall until funds are exhausted.
"We at Lee Honors College greatly appreciate Michael Goodwin's generous donation which has made it possible for our students to lighten the financial burden of attending college by helping them with monetary assistance to cover some of their tuition or to meet unforeseen economic hardships," Dean López said.
She continued: "Mr. Goodwin furthers our mission to help students graduate on time while at the same time showing them that there are people who care about them, even if they don't know them. I am sure that these students who benefited from Mr. Goodwin's generosity will never forget his kindness. Perhaps one day they, too, will help future students like themselves."
Recipients of this scholarship were notified within one week of application. Among them is international nursing student Archana Shrestha who is a member of the Campus Activities Board as well as Vice President of the Nepalese Student Association at WMU.
"I was planning to go back to my country (Nepal) this summer, but because of the second wave of COVID I couldn't, and I was in need of some economic support at that time," Shrestha said. "Asking for money from my parents in Nepal is very difficult, there has been a lockdown everywhere and they cannot go to their jobs, so I will be using this scholarship to pay my tuition fees."
COVID-19 has impacted many domestic and international students and WMU has been working to provide help through these scholarships and their food pantry.
WMU accounting major, Ingrid Gomez Padilla, also received the Goodwin Scholarship. Financial difficulties such as travel expenses, tuition, and personal expenses were all taken into consideration when she applied.
"You never know if you're going to get a scholarship or not, maybe 80% of the time you get rejected but the other 20% is really nice. I know it takes time, but it's worth it," Gomez Padilla said. "The scholarship really helped me put my life together and have the money that I need for college. My family is struggling financially, so I'm really thankful for it."