"It doesn't make sense for universities to charge full price while delivering a fundamentally different product than their customers paid for," writes Kunal Pasrija, a M.B.A candidate at Northwestern University, in a Wall Street Journal op-ed series on how the change to distance learning has affected students.
In the op-ed, Pasrija and other students share the stresses and struggles of adapting to online learning amid the coronavirus pandemic. Most write they feel they have not received the education that they paid for.
Lawsuits at 26 universities: Are online classes worth the same as an in-person education?
Now students at 26 colleges and universities are involved in class action lawsuits demanding partial tuition refunds.
The suits come after most colleges and universities switched to online learning as they closed out the spring semester. The primary complaint listed in the suits is a decrease quality of education following the transition to online learning. Other complaints focus around the loss of traditional in-person university services and activities funded by tuition such as sports, access to libraries and, especially important for health and STEM students, lab time.
"Most of my biomedical science courses are more expensive than other classes because the university incurs a higher cost to offer them. We work with expensive equipment and biological samples, and our studies take place in facilities that the brochure says are world-class," writes Helen Yesberg in the same op-ed. "The quality of education has declined…. As I sit alone in my room, watching recycled lecture recordings from 2019 and deleting labs and practicals off my calendar, I try not to feel sorry for myself. But I wonder: What exactly am I paying for?"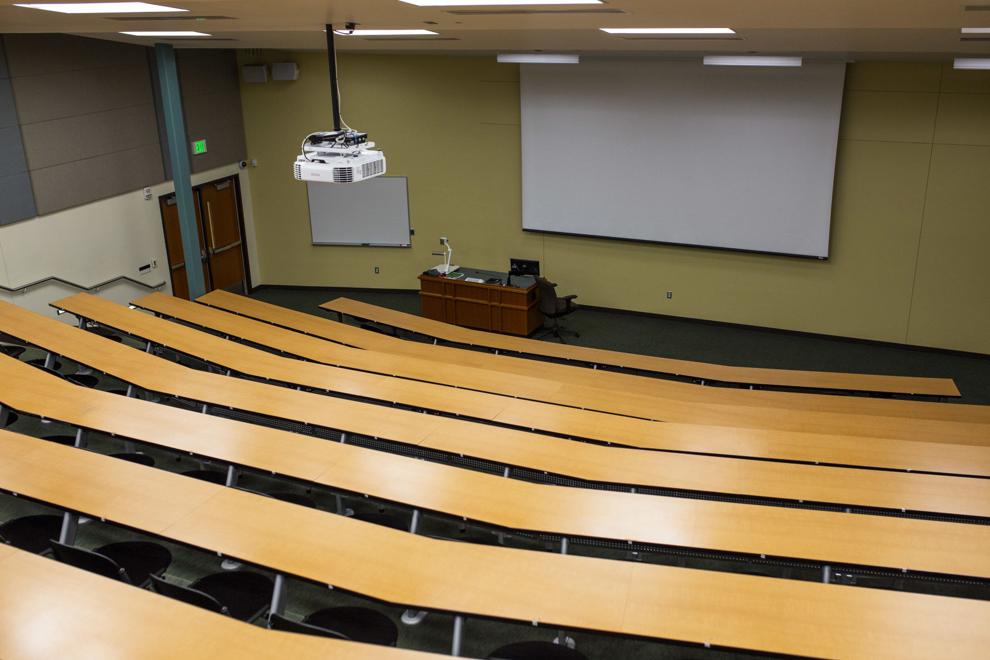 Many universities charge less for online tuition than for those taking classes on campus. Several of the lawsuits claim that this constitutes an admission that an online education is worth less than an in-person one. The Daily Collegian reports the lawsuit against Penn State claims that a degree earned online from the institution is acknowledged to be worth between 44% and 88% less than a degree earned on campus by the university. The suits further cite the decision of many universities to commit to a lower cost for online tuition this summer as an admission that students did not get what they paid for this spring.
New York University is facing a $5 million lawsuit. In an online petition, one NYU student wrote "I didn't pay to attend Zoom."
The cost to universities: Will they have enough money to weather the pandemic?
Many universities have already refunded students for unused housing. The call for tuition refunds comes as some universities are facing budget crises. Western Michigan University, not currently involved in a suit, lost up to $45 million dollars this fiscal year and is expected to see up to $85 million in losses next year. The university has already announced pay cuts and layoffs to try and mitigate the effects of loss.
Coronavirus is expected to significantly affect enrollment at all universities and colleges, especially if classes remain online. More students are expected to take a gap year between high school and college than would be typical should campuses remain closed. Moreover, those currently already at risk of dropping out may be pushed over the edge, especially due to financial struggles associated with the pandemic's mass layoffs and furloughs. This as the likelihood of a recession looms over the heads of students looking to enter the workforce after graduation.
Graduating amid a pandemic: What job market will graduates see in 2020, 2021?   
Moody's Analytics predicted the likelihood of a 2021 recession at 69% in December of 2019, before COVID-19 was on the credit rating agency's radar. While President Trump promises a quick economic turnaround, the current crisis is in many ways materially worse for the average American than the 2008 recession, and Moody's Analytics predicts that things will get worse into and through 2021. One analysis published by the International Monetary Fund calls the current economic downturn the worst since the Great Depression.
Students are already struggling to find employment and internships amid the crisis. In another WSJ op-ed, students shared their concerns and experiences looking for work amid the pandemic. Some were more hopeful than others, but all found it a challenge.
Many college graduates amid the 2008 recession struggled to start a career in their field of study on a timeline similar to previous generations. Many are still struggling, and some argue that the recession never truly ended. Memories of parents' struggles in the wake of 2008 may well weigh on the mind of students as they look to their own prospects post-graduation, especially as they decide whether or not to pay to complete their degrees. Those already struggling to pay are expected to be most at risk of dropping out.
Pandemic politics: The effects of the Democratic primary
While former vice-president Joe Biden has all but secured the Democratic nomination, his primary opponents still haven't left the spotlight. Sen. Elizabeth Warren and Sen. Bernie Sanders both ran and platforms of making college free. A policy which the pair claimed would help alleviate the financial burdens and risks of a college education, their proposals have once again entered the conversation as the risk of unemployment and underemployment post-graduation grows. Biden himself proposes making 2 years of community college cost-free.
In the U.S. and across the globe, various forms of Universal Basic Income, a policy championed by industrialist Andrew Yang, have entered into the daily political lexicon. While the United States has seen only one $1,200 check thus far, Canada has approved monthly payments for its citizens. Scotland's first minister is discussing the implementation of UBI with the government of the UK, expressing hopes to see such measures continue even after the pandemic. While the money distribute under UBI goes to all, or at least the overwhelming majority of a population, it could prove particularly helpful for recent graduates as they struggle to compete in a job market those with years of experience already behind them.
Biden said that the current response in the US needs to be "a hell of a lot bigger." He also criticized the package for excluding most college students. Beyond this he has given no other specifics however as to what he would see as a more acceptable stimulus package. He has, however, proposed a bill allowing for federally backed sick-leave for all Americans up to $1,400 a month.
Long story short, what does this mean for students?
In short, with the costs and risks of higher education mounting before the pandemic, for some students the disease has become the last straw. Those graduating in 2020 and 2021 look to enter the job market amid a recession. As politicians worldwide mount a response to the virus, policies championed by former Democratic candidates Sanders, Warren and Yang have once again entered the spotlight in ways particularly relevant to students.