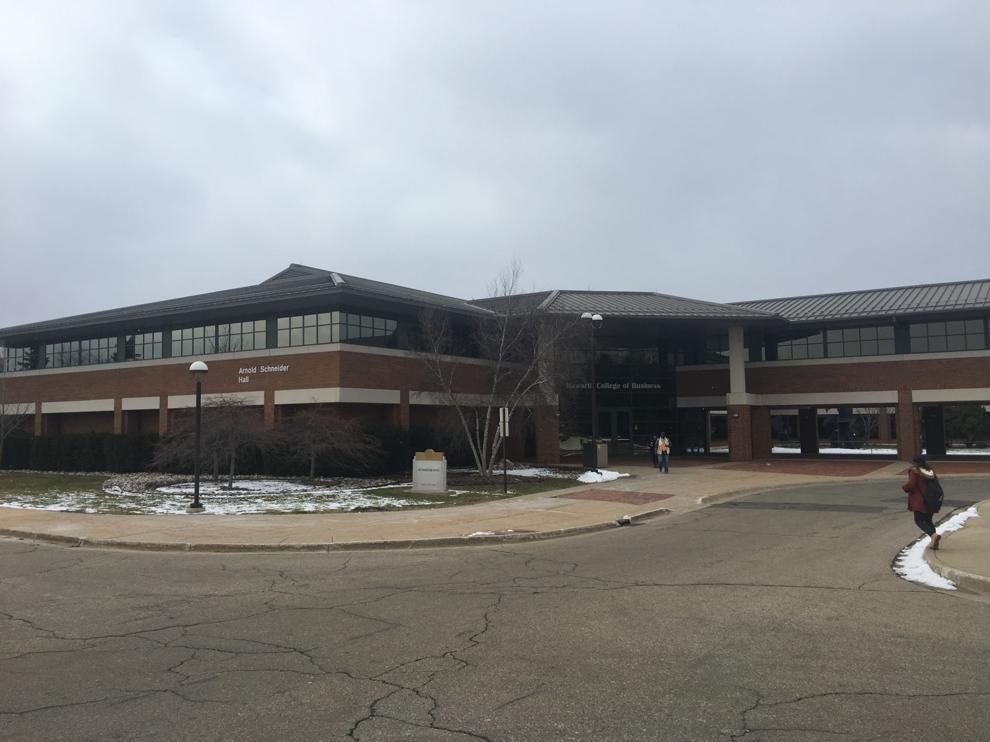 Advertising and promotion students from Haworth College of Business at Western Michigan University placed third in their division at the American Advertising Federation's National Student Advertising Competition.
The division in which WMU competed included 14 teams. They were asked to develop a campaign and marketing strategy to create brand loyalty for this year's corporate sponsor, Tinder.
For the sixth year, the team was led by Dr. Karen M. Lancendorfer, professor of marketing and director of the advertising promotion program who was assisted by Greg Gerfen, an instructor of marketing. 
Team leads and presenters include: Abby Macchiarolo, Alexis Morris, Amy Norton, Sara Schelb, Caitlin Allen, Lucy Forster, Max Wicklund, Sarah Whitton and Alyson Lemerand.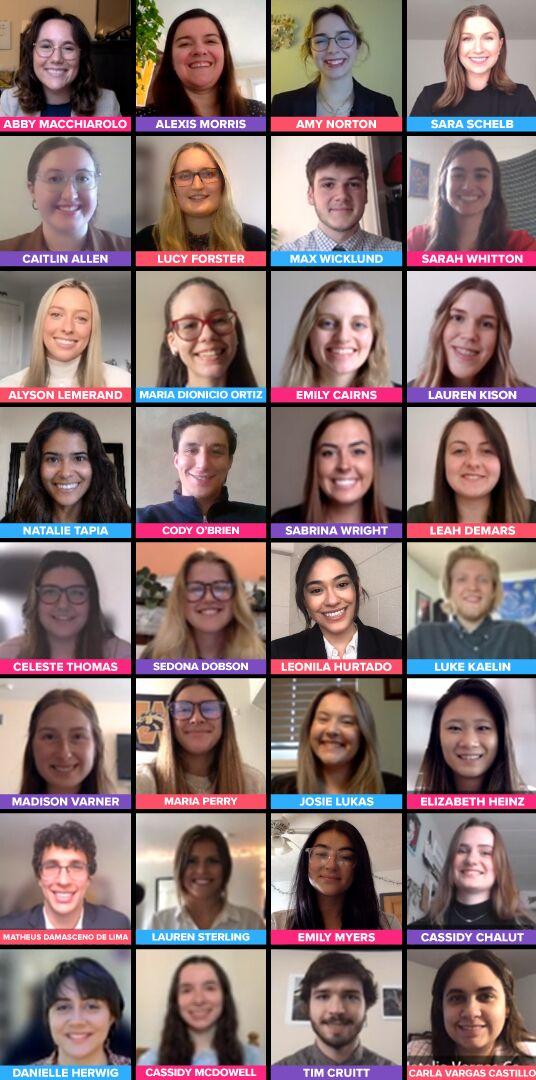 "These students were all in," Lancendorfer said. "The enthusiasm of the students, even though we were only partially in class (due to Covid-19), they were just amazing. This is a project that traditionally takes 20 hours a week outside of class and they really committed to it."
The research team conducted over 1,200 online surveys with 18-year-old to 19-year-old, Generation Z subjects across the United States. There were also focus groups to collect data for other team members to create content.
The group created several forms of advertisement such as 30-second YouTube and Twitch pre-roll videos and a TikTok dance challenge. They also had a Spotify sponsored playlist, an online scavenger hunt, a Snapchat filter and city wall murals across the U.S. with Augmented Reality Snapchat Geofilter.  
A proposal to Tinder was also made, suggesting new ways to get member support through branded merchandise and adding augmented reality to the Tinder app.
Covid-19 impacted this process like many other typically in-person events, but the team was able to work through the obstacle of social distancing. 
"If you think about an advertising agency, everybody is working together in the same place and you bounce ideas off each other," Lancendorfer said. "Creativity, I think, suffers a little bit without freeform talking together every day about your ideas. Even though we were in Microsoft Teams, it wasn't the same."
The WMU course Integrated Marketing Communications Campaigns is designed so the entirety of the class is dedicated to working on the national case competition.
"The advertising program has a 97% placement rate for jobs after college, I highly recommend it for anyone who is interested," Media Director Amy Norton said. "It was fun to actually create a campaign from the bottom up because we did everything ourselves."