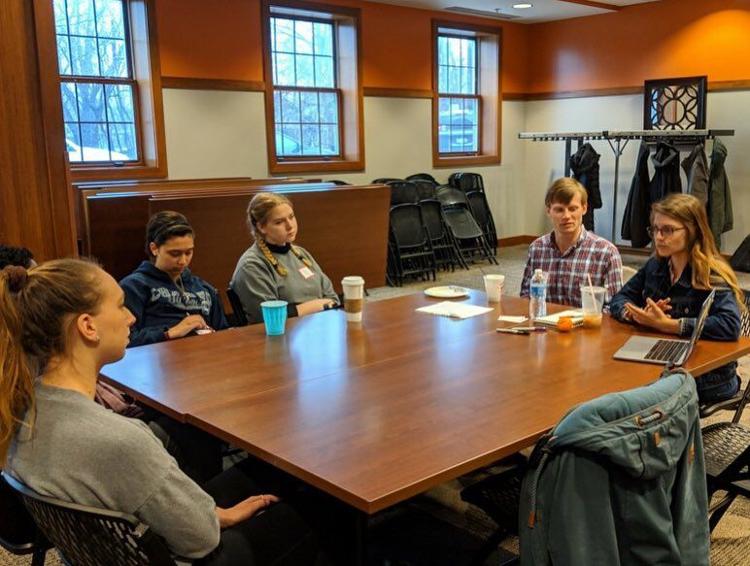 The movement of displaced communities is one of the foremost geo-political issues in the modern world. At the United States border, the treatment of those seeking asylum has had a consistent presence in the news cycle and in the nation's political discourse. In the Eurpoean Union, the ongoing influx of refugees and the debate on how to best address the issue is a significant factor in the rise of extremist and anti-European integration political groups within the union.
At WMU and other colleges across Michigan, the Refugee Outreach Collective (ROC) works to connect students with displaced migrants. In doing so, the organization hopes to encourage understanding and promote a more humane treatment of displaced migrants.
The ROC:
The ROC was founded by Emily Worline when she was an undergraduate at Kalamazoo College. At the age of 18, Worline volunteered at a refugee camp in Europe. While there, a family of refugees offered to share their dinner with her. She accepted:
"So this family shares their food with me and then they say they have to go somewhere and invite me along. I don't know where they're going, but naive 18-year-old me says 'Sure, I'll go.' I don't know where they're going, but the whole way there this little boy, no more than 4 years old. He held my hand and said things were going to be alright."
The family, it would turn out, was leading her to a protest. The protestors were blocking a street, and as Worline and the family arrived a truck driver drove directly at the protestors.
"He slammed on the breaks and stopped two feet from where the protestors were," said Worline. "People knew the protestors were there, this was deliberate."
Following the truck driver's display, the family joined in the protest.
"Here I'm standing, scared, and this little boy goes over with his family and joins the protest," said Worline.
When Worline returned she began work on what would become the ROC. Other universities would eventually form their own chapters, and the WMU student organization Advocates for Refugees in Crisis would eventually merge with ROC and become another chapter of the organization. The organization's goal: foster understanding of the challenges faced among displaced communities and working to make American communities more welcoming for those in the process of resettling.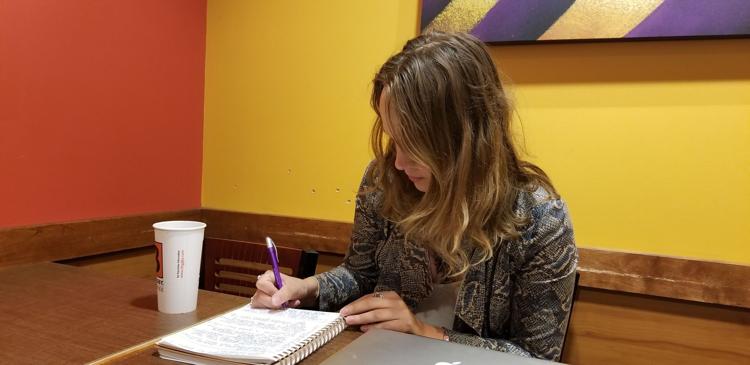 Who is a refugee?:
"I don't like this separation of what we call 'refugees' from other migrants," said Worline. "It's saying that these people over here that we've decided to call refugees should be allowed in but these other people shouldn't."
Worline described the current internationally recognized definition of refugee as "Euro-centric" and said that the designation excludes people who are fleeing situations just as dangerous as those faced by people who are considered refugees. She added that the recognized definition excludes those fleeing climate disasters. 
Worline also criticized refugee camps as a means of dealing with an influx of displaced migrants.
"[Refugee camps] are basically just warehouses for people. They're a total violation of human rights," she said.
Pen Pals:
The ROC runs a multitude of programs in service of its goal, including Dzaleka Healing Circles, a program designed to enable those living Dzaleka Refugee Camp to organize group-talking sessions and alleviate the lack of social support services in the camp. 
Among other opportunities for involvement, the ROC has a long-running pen pal program that connects students with displaced persons across the globe. Worline described the program as one of the easiest ways for busy students to get involved, noting that being a pen pal is a smaller time commitment when compared to other forms of outreach.
"The point is for students to be able to talk with refugees just about their day to day lives and to learn from each other," Worline said. "We connect them using WhatsApp and they talk about what they've been doing and what's going on in their lives."
Worline said that the conversations can help to break down barriers on both sides. She said that refugees are all individuals, not a monolith, and that talking to a refugee on a one-on-one basis can help to illuminate this. She added that displaced persons come with their own preconceptions of what an American college student is and said that the pen pal program works to break down these preconceptions as well.
"We have some students who try being a pen pal for three weeks and the conversation just doesn't take off. Then we have others who can talk for years—we even have someone who named their kid after their pen pal," said Worline. "It speaks to the fact that these people are individuals, not a monolith."
Family Partnership Program:
Another way the ROC works to foster relationships between students and the displaced is through the Family Partnership Program. Worline described the program as a way for students to become personally involved in easing the resettlement process.
"So what we do is connect students with families that have recently resettled in Michigan," said Worline. "Students are invited into their homes and help with things like learning English or tutoring kids that really help in getting settled. We've had some students be asked to help by reading mail, stuff like that."
Worline said that the program doesn't just help those resettling. She said that students often find themselves building meaningful, lasting relationships with the families.
"They really do learn from each other," she said.
The ROC will be hosting an informational session on Thursday, Sept. 26 for those who are interested in being a part of the program.