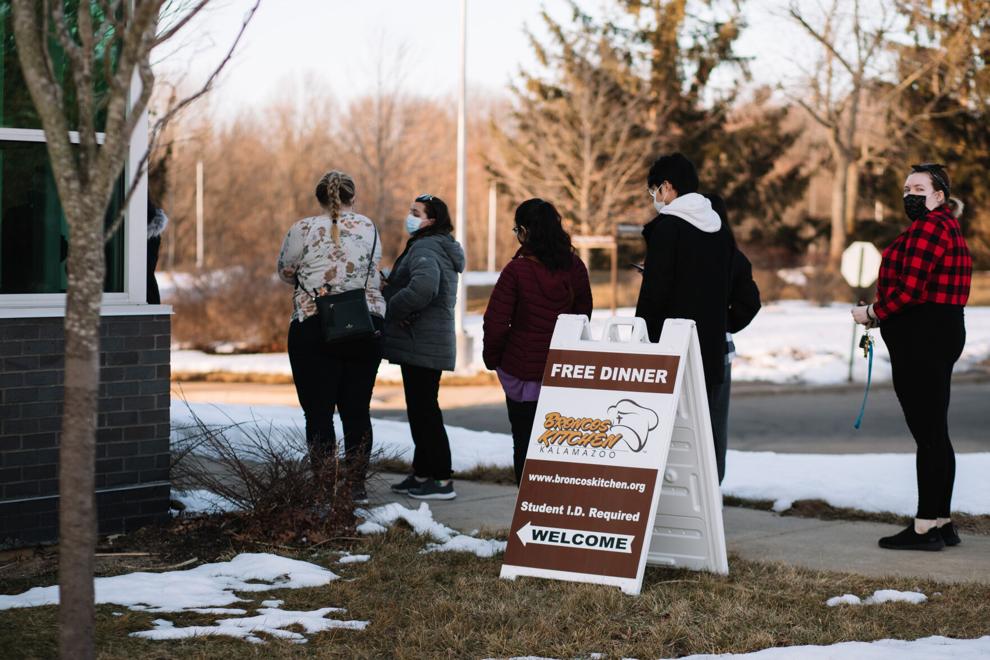 Non-profit hunger relief charity, Broncos Kitchen, is looking forward to bringing back their free outdoor dining services to the community of Kalamazoo. The meal service will be hosted at 58 West student apartments on Mondays starting June 7. 
Broncos Kitchen is a private, nonprofit hunger relief corporation that has been serving food insecure students for over nine years. While Broncos Kitchen has been known in the past for providing free meals to Western Michigan University students, they have expanded this year to serving anyone who comes and ask for a meal. 
This summer, free dinners are open to the public according to Andrew Messecar, a WMU doctoral candidate and Volunteer Student Outreach Coordinator for Broncos Kitchen.
"Last year, we were approached by many individuals who were not college students requesting a free meal…So, this summer, we decided to temporarily suspend our policy to include anyone who visits either meal site," said Messecar.
While the charity is expanding and going mobile, they will continue serving their usual free student meals on Thursdays from 4:30 p.m. to 6:00 p.m. at the Wesley House on campus resuming June 3. 
The Wesley Foundation is one of the many sponsors that make these free dinners possible. Along with other such as: Seelye Auto Group, John Fetzer Institute, Macy's, Meijer, Baptism USA Ministries, International Campus Ministry at WMU and God's Kitchen of Michigan.
If you would like to support the agency, send a check or money order to Broncos Kitchen, P.O. Box 2632, Kalamazoo, Michigan 49003 or contribute online at www.broncoskitchen.org. All donations are deductible from federal income taxes. Bronco's Kitchen is not affiliated with Western Michigan University.