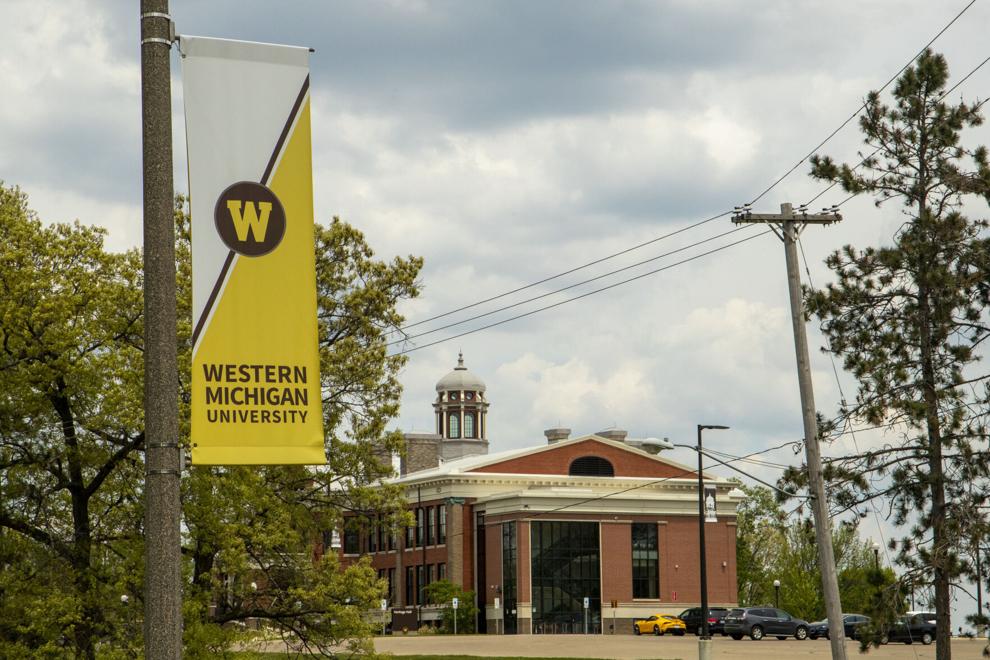 The new Western Michigan University visual identity was designed by staff members employed at WMU, largely within the Office of Marketing and Strategic Communication (OMSC).
Vice-President for Marketing and Strategic Communication, Tony Proudfoot, said the team was chosen with alumni in mind in an effort to preserve the university's heritage. 
"Nobody knows better who we are, at least people that I can sort of ask to do this work, than alumni who are also people who've worked in marketing at the institution," Proudfoot said.
The Visual Identity Development Team is composed of the following individuals, all of whom declined to comment on their involvement:
Brandi Engel, Senior Marketing Specialist for the College of Fine Arts

Madeline Fojtik, Graphic Designer for OMSC

John Kasdorf, Senior Copywriter for OMSC

Debbi Kreps, Graphic Designer for OMSC 

Dan Lobelle, Director of Electronic Communication for OMSC

Stephanie Salas, Senior Marketing Specialist for University Advancement

Joe VanDerBos, Patient Experience Manager at Sindecuse Health Center
"What I was looking for were people who had graphic design expertise, either as expert graphic designers, or expressing visual design, electronically or through some other medium and to have as many of those people be alumni as possible," Proudfoot said. "Because alumni are the people who really know who the institution is."
Three of the team members have a degree in graphic design while four have experience in graphic design, according to a FOIA'd team description. Proudfoot was the only individual in the design process with experience in athletic branding, according to him.
"I lead the project of integrating Indiana University's entire visual identity," Proudfoot said of his previous job. "And so part of that was working with the athletics department, which actually we affirmed the, what was the IU Trident after time."
The team was encouraged to "simplify" and "add as little as possible" to previous university logos, the most recent one being a larger yellow 'W' outlined in yellow.
"What we really want to do is simplify the number of colors, simplify the number of marks that we're using," Proudfoot said. "So we wanted to create as little new as we possibly could."
Proudfoot encouraged comparing WMU's updates color palette to other university's colors. 
There are three primary colors, three neutral colors and six accent colors in WMU's updated color palette. For comparison, WMU rival, Central Michigan University, has two core colors and three secondary colors. 
Proudfoot also clarified the team was not compensated extra for design work.
"One of the things that's getting confused out there that you might be able to help your readers with is people think that we spent $672,000 on design work," Proudfoot said. "The amount of money we spent on design work is exactly $0, if you don't count staff time. And so, you know, we have the talent in house and so we thought that's the best way to do it."
As far as outside alumni insight, Proudfoot said he received guidance from the Marketing Communication Advisory Board, an ad-hoc subcommittee of the WMU Foundation. Proudfoot described the feedback from the board as "mostly positive."