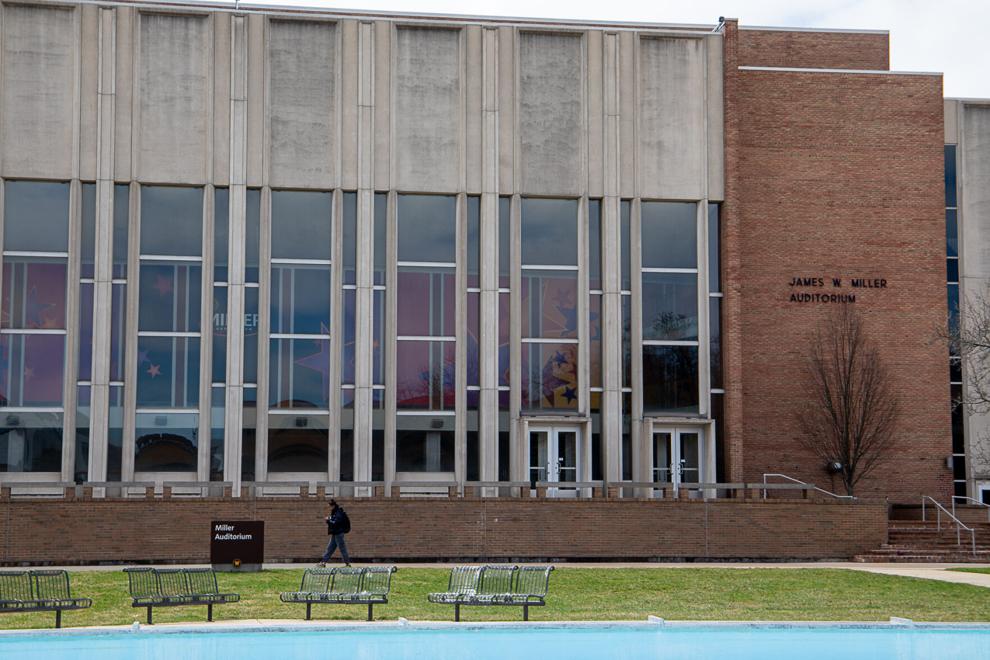 The Western Student Association (WSA) held an end-of-year celebration April 19 during which the Byrd-Bringas-Powers Administration was officially sworn in.
WSA's Chief Justice Jakob Thompson presided over the formal ceremony.
Kayla Byrd was sworn in as the new president replacing Cheng Kidd Sun, Mariana Bringas as the new Vice President replacing Hannah Marcon and Melissa Powers as the new Chief of Staff replacing Elisha Ewing.
Byrd gave a short speech emphasizing how honored she is, how her administration plans to build on WSA's accomplishments, and further its vision.
"We bring different perspectives and ideas to the table in supporting the student body and this organization," Byrd said.
Bringas also gave brief remarks, thanking their campaign supporters, the outgoing Sun-Marcon administration and laying out some of the administration's goals for her position and the organization as a whole.
"Let me tell you the feeling of being up here is indescribable; I'm filled with joy and honor to have been elected along with Kayla Byrd and Melissa Powers to represent each of you and all students in the upcoming year," Bringas said.
Melissa Powers, the new Chief of Staff, and Mason Deraad, the new Chief of Finance, spoke as well describing what they wanted to achieve in their positions and thanking the Sun-Marcon administration.
As part of his farewell speech, the former WSA President, Cheng Kidd Sun, gave his last State of the student body address largely focusing on WSA's finalized strategic plan.
"With our vision and mission statements, values and goals staying consistent for at least the next three years we are confident that this strategic plan will provide a guide for WSA's future administrations," Sun said.
Former Vice President Hannah Marcon and Chief of StaffElisha Ewing both gave short farewell speeches as well. Marcon described her work to improve off-campus safety. Ewing highlighted the growth of WSA over the past year, her accomplishments and how WSA has improved its culture.
"Thanks to all of you and your heart for the student body you have allowed the leaders of this organization to pour into you, in my opinion, this is one of the ultimate examples of empowerment," Ewing said.
During the event, WSA handed out various awards such as committee of the year and cabinet member of the year. The organization received a few awards including a collaboration award from the Office of Health Promotion and Education.
WSA recognized its graduating seniors and thanked various people who had contributed to the organization this year.