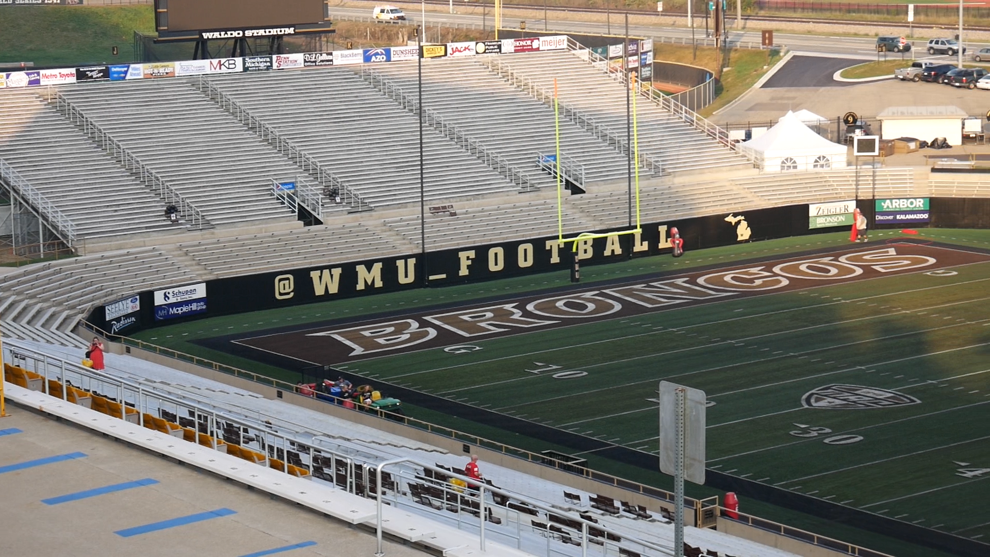 Students and Kalamazoo residents scaled the steps of Waldo Stadium on Sept. 11, the 20 year anniversary after the 2001 attacks of Sept. 11. 
The Silent Climb raises money for military student financial aid and a local first responder emergency fund. The funds that were raised are split between WMU Veterans and Dependents Scholarship and the Cuff and Ladder Fund. 
Going on its second year, the '9/11 Silent Climb' had over 125 participants this year. It was first introduced by Ashley Goodwin, Military Advocate for WMU, in 2019.
"(The event helps) those who experienced the events on Sept. 11 a way to continue to deal with the events of the day and to honor those lost," said Billy Clayton, Climb Coordinator and a Scholarship and Enrollment Officer for Army ROTC. "(It also allows) those who were born after Sept. 11 the ability to experience a little of the past to help make a better future."
A wide variety of climbers were present at the event, including students, faculty, and residents of the Kalamazoo area.
"I try to do something every year (on Sept. 11)," said Denise Lutz, a former military Colonel. 
This was Lutz's first time participating in the Sept. 11 Silent Climb, as it was for many of the other attendees. Participants could choose three different levels of the climb: mini, medium, and full.
The mini climb consisted of 1,113 total steps, traversing over half of Waldo Stadium. The medium climb utilized the entirety of Waldo stadium for a total of 2,226 steps. Finally, the full climb counted only ascending steps and required climbers to complete two laps around Waldo Stadium.
The steps are significant because there were 110 floors in the World Trade Center, equating to approximately 2,000 steps on a one-way trip.
During the climb, two shots were fired from Boomer, WMU's Cannon, by members of the ROTC program. Fired at 8:46 a.m. and and 9:03 a.m., each shot marked a plane strike.
"In the 20 minutes between shots, participants were encouraged to continue their climb while participating in a silent reflection," said Clayton.
After participants were finished with the climb, they could enjoy a free breakfast provided by Kellogg. During this time, many individuals shared their personal experiences during and after the attacks of Sept. 11.