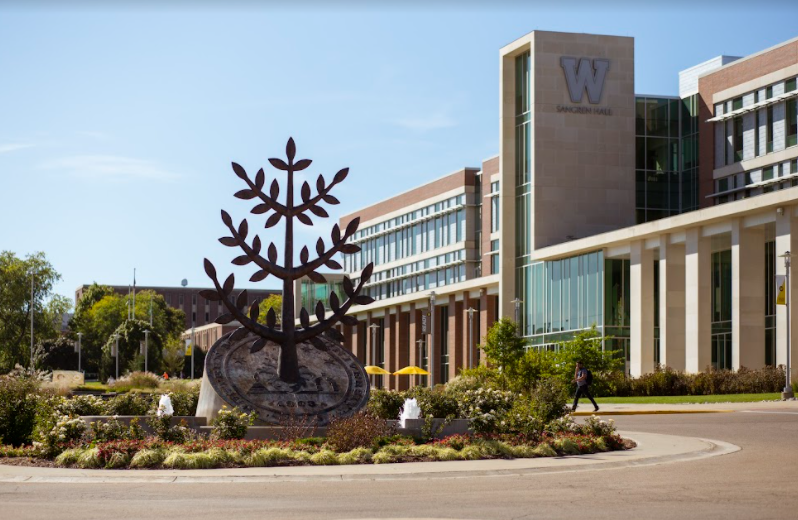 The College Assistance for Parenting and Education (CAPE) program supports students by paying 50% of their child care tuition. Western Michigan University students that receive a Pell Grant and have a child enrolled in KinderCare, Learning Village or New Genesis child care centers are eligible.
Students in the CAPE program are required to attend family activities, allow the program to access academic records and meet financial obligations and enrollment requirements of one of the three child care partners.
Challenges in getting child care have increased since the COVID-19 pandemic with decreasing child care availability.
"Since the pandemic, there haven't been as many spots available," Professor in the Department of Teaching, Learning and Educational Studies Regena Nelson said.
Nelson said that WMU students require care for toddlers and infants, but local child care providers have more availability in preschool care.
CAPE has a graduate student that checks in with students in the CAPE program each semester to see how well the program is supporting student-parents. The graduate student also works with students to set academic, professional and parental goals for themselves.
According to Nelson, students often report that the CAPE program helps them to maintain adequate progress toward graduation.
The program allows WMU students to take on a full load of classes while not needing to worry about whether or not they would have access to child care while they are in class or working on their coursework.
It's important to Nelson to provide financial assistance to student-parents in order to not only support students but their children as well.
"I know that it makes a big difference in how successful children are in school," she said. "I love supporting our community and helping our children have a great start from birth to five (-years-old)."
Student-parents can apply for the CAPE program online. Applications to join the CAPE program for the spring 2023 semester are due Dec. 1, and applications for the Summer I and II semesters are due April 1, 2023. For more on the College Assistance for Parenting and Education visit their website.