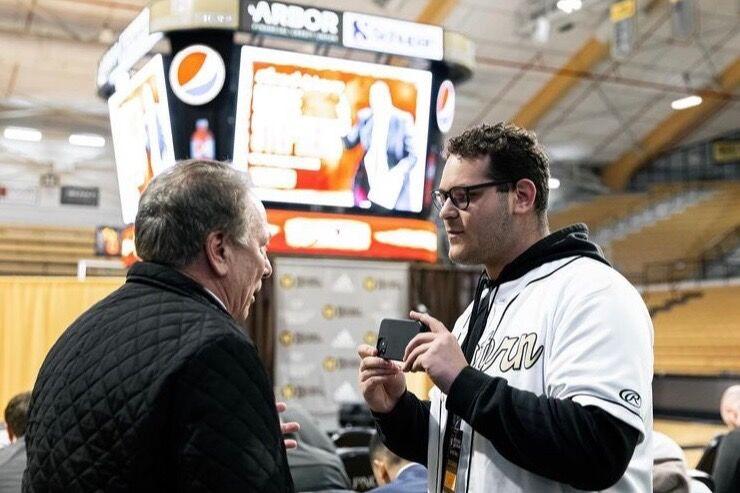 The Western Michigan University Student Media Group selected Ben Epstein to take on the Editor-in-Chief (EIC) role at Western Herald for the 2022-23 academic year. Epstein's term began Sunday, May 1.
"It was a humbling moment being chosen to lead the Western Herald," Epstein said. "This organization has given me so much and I'm looking forward to giving that same experience back to the students who walk through our doors."
Epstein is a senior majoring in digital media and journalism with a minor in psychology. He joined Western Herald in 2020, and served as Lead Sports Reporter last year. 
He also maintains involvement with other groups on campus including Lambda Chi Alpha fraternity, of which he has been vice president and treasurer, and Hillel at WMU, of which he served as vice president. 
Epstein noted an emphasis on student engagement and support during his term as EIC.
"I'm looking forward to pushing our focus back to the WMU community and highlighting more of the incredible things students at this university do," Epstein said. "I want to give people a million reasons to walk into their lecture halls and pick up a copy of the Herald."