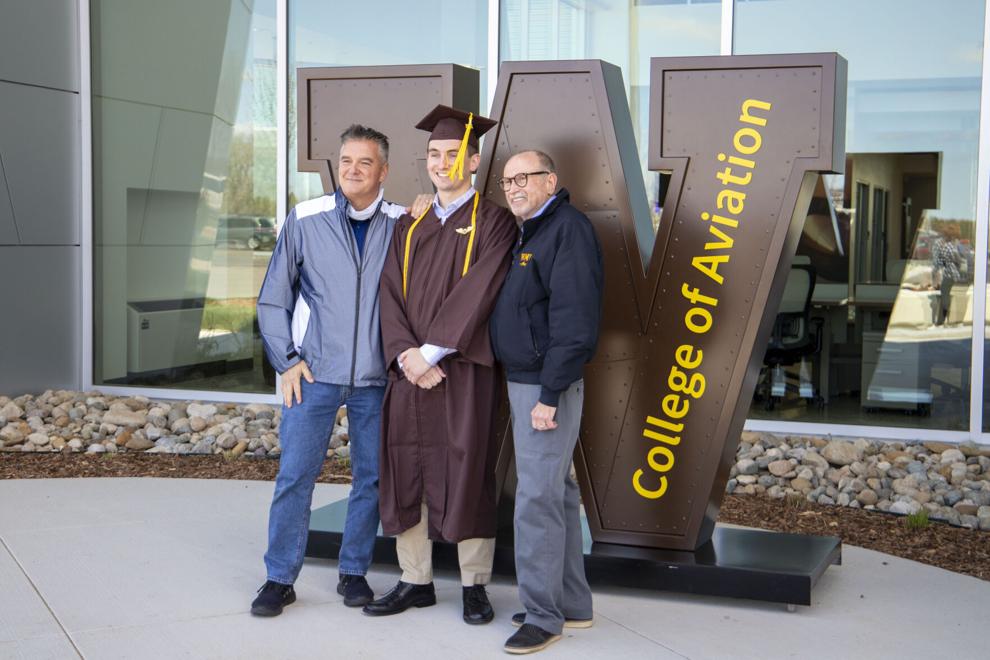 Diane Skoczen sat in the car with family as her son Jack Skoczen graduated from the College of Aviation yards away under a white tent. From the Facebook live stream of the event, Diane was still able to watch her son walk up to receive his certificate. 
Jack was just one of the few WMU graduates who had their parents on site to take photos and be as involved. Other students such as Brady Tighe had family watching from home.
"Definitely nice to be able to do this, but it stinks that we couldn't really have parents here," Tighe said. "The Dean was definitely trying to push this as much as possible to get (the ceremony) in."
On Friday, the College of Aviation celebrated its graduates by hosting an in-person and socially distanced graduation ceremony live-streamed to those watching from home. Captain Dave Powell, Dean of the College of Aviation, wanted the in-person ceremony to celebrate the accomplishments of the tight-knit community of students while also keeping them safe. 
"Getting to know them after four years, we really build friendships here," Powell said. "I believe in celebrating them. There's not a bigger celebration in your college life than getting finished."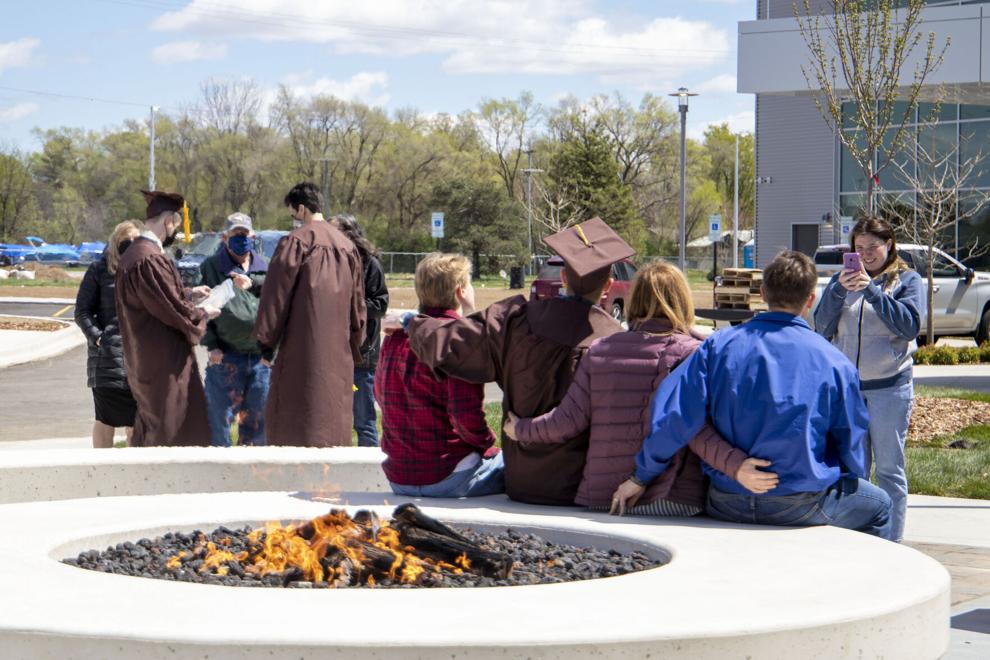 The ceremony itself lasted under 30 minutes. Students and family in attendance were welcome to gather outside of the new aviation building.
"It was a nice experience to be able to go up and shake the Dean's hand and get our certificates," said graduate Matthew McCoy. 
McCoy and fellow graduate Roman Kuzio relished in the experience, thankful that the ceremony was quick due to the cold and windy weather. Both Kuzio and McCoy felt as if their accomplishment was recognized and honored by the College of Aviation. 
During the ceremony, Powell addressed the graduates and virtual audience with a presentation of the challenge coin before the Associate Dean Ray Thompson presented each graduate with certificates and their college wings. 
"I'm actually incredibly honored that we were able to hold this event," said graduate Elijah Lantz. "I think we kind of made the best of a difficult world so I'm really happy we were able to hold this with as many people as we did."