Western Michigan University held their first annual WMU Spring 2021 Prom Saturday, March 20. The "Western Waltz" was put together with the collaboration of Western Student Association, the Campus Activity Board and the Lee Honors College. 
Eric Effinger, vice president for Finance and Business Relations at WSA, said the event provided a chance for those to experience prom due to COVID-19 canceling many last year. 
"A lot of them kind of go shortchanged on that," Effinger said. "This was an opportunity to give back to them, give them an opportunity to make up something they lost." 
The event was free for the students who had their names drawn from the raffle. No dress was implemented to make it as accessible as possible, Effinger said. He added that the event was to give students a way to socialize safely on campus.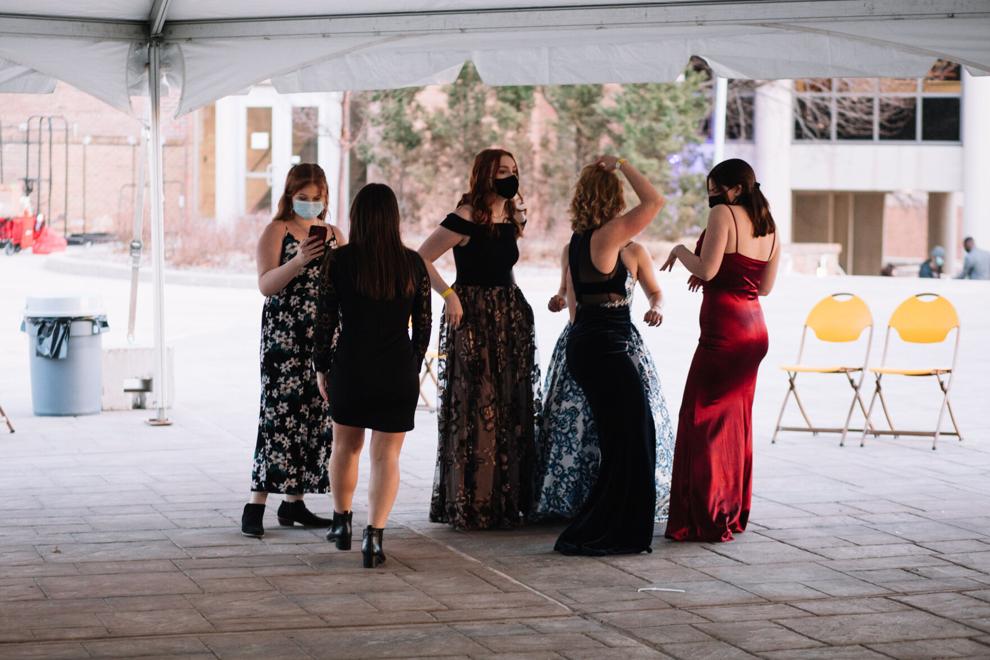 "We've been cooped up all year," Effinger said. "Between the COVID-19 pandemic and online classes. Interaction is really not prevalent on campus. So, trying to find ways to make it a safe and controlled manner and just trying to have fun." 
The dance held around 120 people with safety precautions taken in place. All participants were required to fill out a COVID-19 screening survey and have their temperatures checked before entering the dance. After this, each visitor was given a wristband. Those seen without a wristband were asked to leave the facility.  
The prom was also held outside on Fountain Plaza. In addition to music and dancing, the prom provided cornhole, putt-putt golf and a form of "beer pong" without any liquid.  
Many students attended the dance as an opportunity to get away from stress of school and to make memories with friends. Senior Kayla Lewis said even with the restrictions, she enjoyed the prom experience.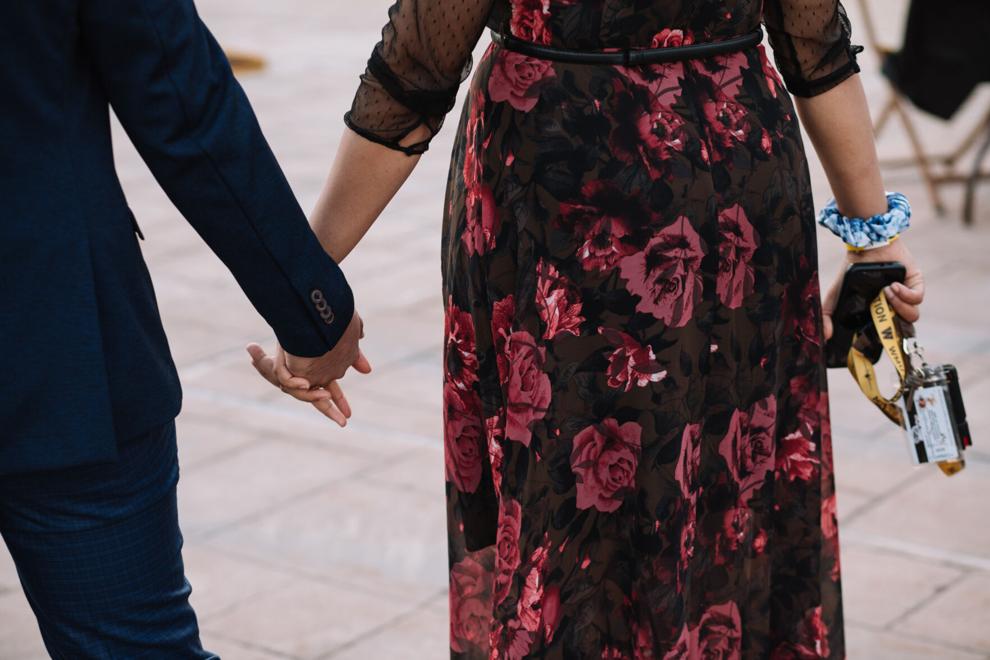 "Just being in person with friends, even if it is socially distanced," Lewis said. "It's just nice to see faces in person and have that because it's been a minute since we have had that." 
The event provided an opportunity for students who didn't get to experience their prom in high school. Freshman Sarah Bacon graduated from high school in 2020 and didn't get to experience prom because it was canceled from COVID-19. 
"I think this is a pretty good event to kind of get that back," Bacon said. "I'm just here to have a good time because we haven't had a lot with COVID and taking precautions." 
Sophomore Dena Dirawi is a transfer student, making it her first year at WMU. She said she was most excited to dance.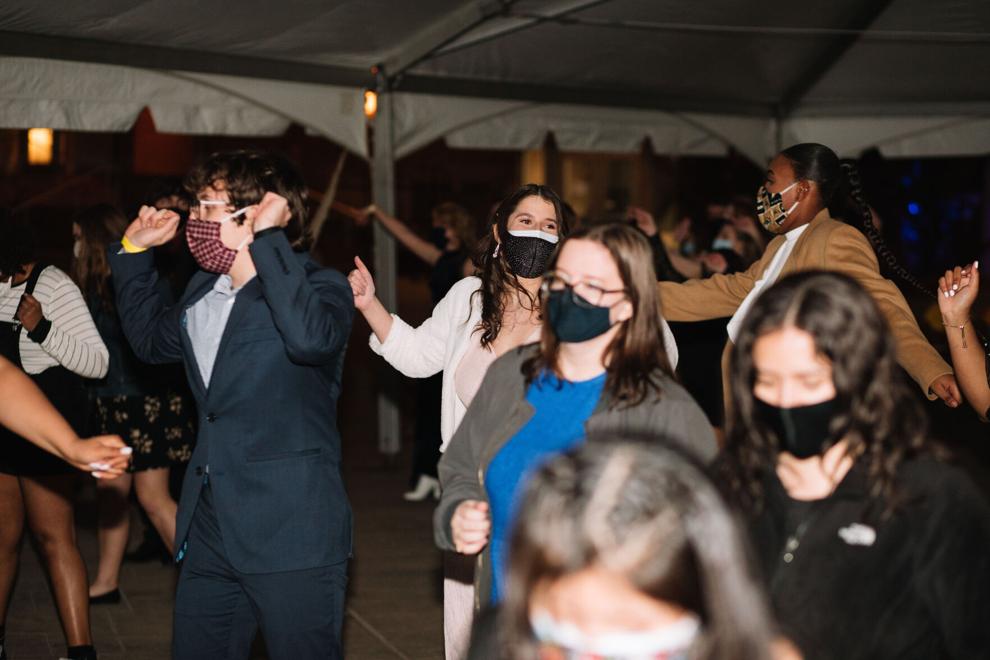 "I came out because I wanted to have fun," Dirawi said. "I feel like prom is a fun experience that not a lot of people get to experience in high school. So, hey college students, you don't have to know anybody, just go and have fun." 
Many students enjoyed having an in-person event after a whole year of activities being canceled due to COVID-19.   
"So experiencing that a lot of events have been canceled, like me, I'm in marching band and my whole season got canceled," Junior Jasmine Kedlec said. "So being able to go out and do activities that's still related to the school is so cool to do."