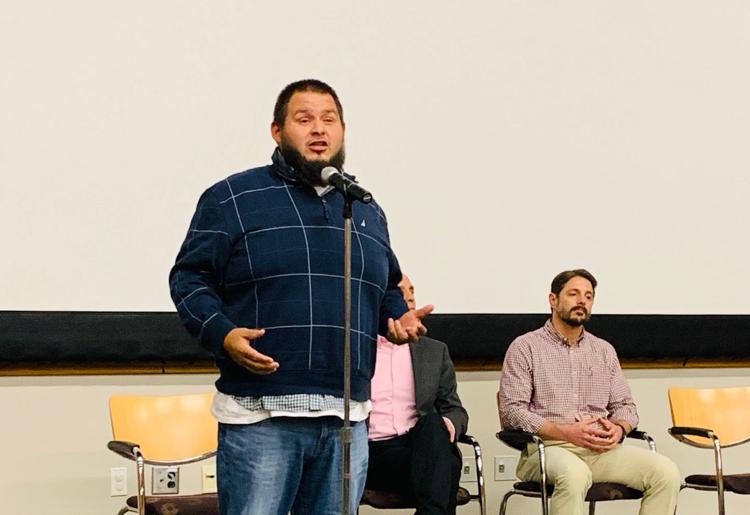 The Western Herald recently had the opportunity to speak with mayoral candidate Esteven Juarez in advance of the election next Tuesday, Nov. 5.
Juarez will appear on the ballot along with four other candidates: City Commissioner David Anderson, David Benac, and Corey Smith. 
On his experiences with poverty in Kalamazoo: 
Juarez said his drive to run has been greatly influenced by his experiences, background, and work in Kalamazoo. Currently, he serves as a senior pastor and Director of Outreach at Urban Alliance, a program who envisions Kalamazoo as "a place where all individuals are accepted, loved, valued and seen." 
According to Juarez, this background has given him a unique perspective. He has experienced mental health struggles, poverty, and homelessness, first-hand.  
"What makes me unique is that I've lived a lot of the things that Kalamazoo is facing," Juarez said. "I've lived as a homeless individual with my family, intergenerational poverty. I've lived these experiences."  
What helped him turn his life around was the help he received from people who saw promise in him. 
"Somebody took the time to show me that I was significant and that I had purpose," Juarez explained. "I think that's what we need." 
On the impact of Urban Alliance: 
A focal point of Juarez's campaign is taking the impact that Urban Alliance has had on his life and extending it to the greater Kalamazoo area. According to the Urban Alliance website, Juarez is "a product of over 15 years of pursuit by the Outreach Initiative." During his time growing up in the Edison Neighborhood, Juarez founded and led a gang which led him to make many decisions that he said could have landed him behind bars for life. 
 "We can shift the public perception of people, what they've done, or where they've been," Juarez said. "Not judge them for that, but judge them on the basis that they have intrinsic value and they're important to society." 
Juarez said his faith plays a big part in how he envisions the future for Kalamazoo. He believes that approaching helping others with love rather than trying to convert them to a different ideology or way of life could help the city. 
"When we decide to love unconditionally that makes a difference," Juarez said. "My job as a pastor is to love people right where they're at." 
On empowering low-income communities: 
One of his priorities would be to help children in low income communities. He appreciates the steps that Kalamazoo Promise has taken to provide free college tuition to Kalamazoo residents but believes more work needs to be done. 
"You still have some of the margins between African-American, Hispanic-American, and Caucasian people that still need to be addressed," Juarez said. "You can't address this kind of thing like education with a blanket general statement or a blanket general solution like throwing money at the problem." 
Another piece of his solution would be to work towards empowering low-income residents of Kalamazoo. 
"A buddy of mine once told me you need three things to go to college and be successful: you need support, you need capital, and you need preparation," Juarez explained. "How does the Kalamazoo Promise partner with the public-school system in ways where you're bringing support, you're bringing the training they need, the preparation they need?" 
This dedication to empowering others is what makes him the best candidate for WMU students, Juarez said. 
"The city's not tapping into the creativity that we have at Western," Juarez said. "We're continuing to push students through college, but we're not using the gifts that are there."