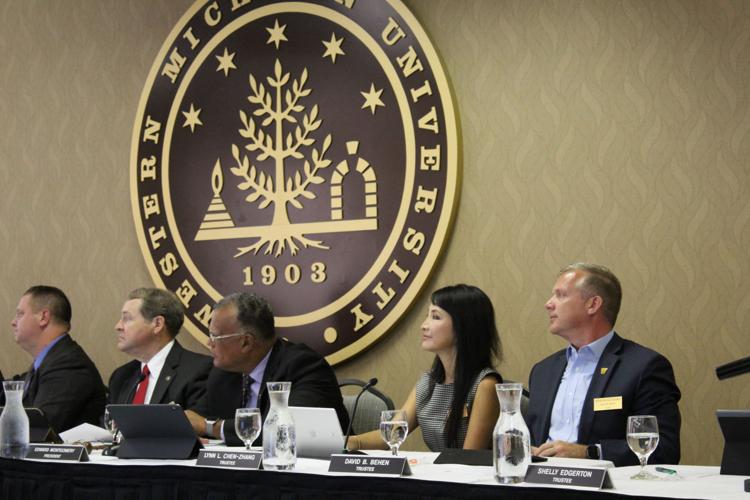 Western Michigan University acknowledged its place on historically indigenous land with the approval of a public statement by the Board of Trustees at their Sept. 11 meeting. 
The statement, known also as a land acknowledgement, asks people to consider and reflect upon the history of the land which they currently inhabit. The board approved the statement following the approval and recommendation of several other groups on campus, including the Western Student Association and the Faculty Senate.
The full statement reads: 
"We would like to recognize Western Michigan University is located on lands historically occupied by Ojibwe, Odawa, and Bodewadmi nations. Please take a moment to acknowledge and honor this ancestral land of the Three Fires Confederacy, the sacred lands of all indigenous peoples and their continued presence."
The process that lead to the statement was started by graduate students in the Higher Education Student Affairs program. The students worked with the tribes of the Three Fires Confederacy in writing the statement. Representatives of the Pokagon Band of Pottawatomi, Match-E-Be-Nash-She-Wish Band of Pottawatomi (Gun Lake Tribe), and the Nottawaseppi Huron presented President Edward Montgomery with a blanket as a show of appreciation.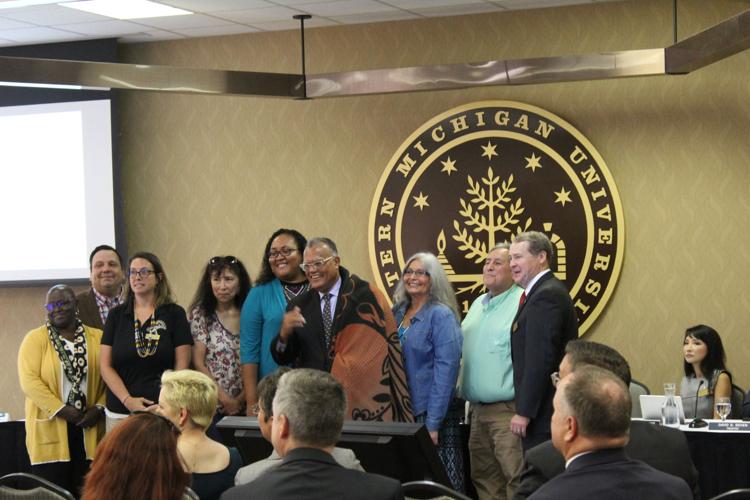 The university plans to read the statement at commencement ceremonies and at convocation as well as post the statement to its website. 
The board also approved other measures in the course of the meeting. One measure of note was the sale of approximately 8.2 acres of the second Business Technology and Research Park. The parcel is set to be sold for around $500,000 to Lapeer Development.
The decline in enrollment was also discussed during the meeting. 
"The numbers are not what we had hoped for, but they are close to budgetary expectations," said James Bolger, the board's chair.
In light of the decrease in enrollment, the board previously approved a tuition increase. 
The board also discussed research and data that showed WMU as a leader among Michigan universities in terms of earning potential for graduates across all economic and social strata. 
"What [the research] says is that this university takes you as you come in and advances you toward your goals," said Montgomery. 
The next Board of Trustees meeting will be at 11 a.m. on November 6 at Heritage Hall. Meetings are open to the public.
CORRECTION: This story previously reported that WMU had become the first Michigan public university to approve a land acknowledgement. This was in error. Michigan State University also has a land acknowledgement available on their website.