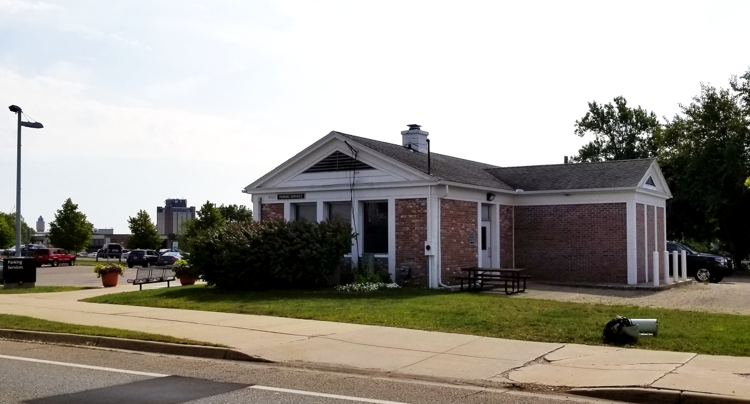 As student parking initiative questionnaire has been created to help address future problems that students have on campus regarding parking as well as encourage changes in the way WMU handles parking. 
Kathy Garneau, a fourth-year student and secondary education major, created the form after she struggles with parking herself. The price of the pass was too costly her freshman year, but even when she was able to purchase one she still struggled, she said. 
"I've always encountered issues with parking on campus be it the lack of areas to park, the inaccessibility to certain buildings, and so many other problems," Garneau said. 
Garneau plans to move to Stadium Drive Apartments next semester. Since the apartments are owned by WMU and students are not technically commuting, residents receive the Any WMU Parking Permit pass, or the pink pass, Garneau said. Those with the pink pass can only park in all permit parking lots. 
"This is not a lot of lots on campus, and the ones that are in well put places are highly competitive because everyone can park there," Garneau said. 
Garneau is currently creating resolutions that either she or a suggestion on the form came up with she said. Among others, some of these consist of converting the Any WMU Parking Permit to a W commuting permit, changing faculty lots into more student parking lots and making the signage for the parking lots more accessible and user friendly, she said. 
"This was originally started as me, one student, complaining about parking policies and has turned into something of a Western movement," Garneau said. 
The questionnaire can be taken here and can be taken as many times as the student wants. 
In September, Western Michigan announced they would not add new parking structures to accommodate the new Arcadia Flats apartments at a Transportation Master Plan open house on Wednesday, Sept. 25.
Transportation and mobility consulting firm Nelson/Nygaard Consulting Associates provided some strategies for WMU to review and decide how to proceed. Their ideas included: 
Defining geographic priorities for changes to parking supply based on use and need. 

Defining and monitoring performance measures and targets, prioritizing availability. 

Use pricing to distribute demand. 

Shifting towards virtual permitting. 

Transitioning towards monthly permits and providing more flexible permit options 

Piloting first-year student parking restrictions. 

Balancing new Hilltop Village parking demand with broader mobility goals and campus vision. 
Tom Brown, principal-in-charge of this project, said that these ideas, if implemented, will lower the amount of spaces being occupied in student parking.
Nelson/Nygaard Consulting Associates worked on similar projects at other colleges, and Brown said that strategies like these will work more effectively than adding new parking spaces. 
Despite the demand for new parking structures, Western Michigan officials say the affordability of such a project would be unlikely.