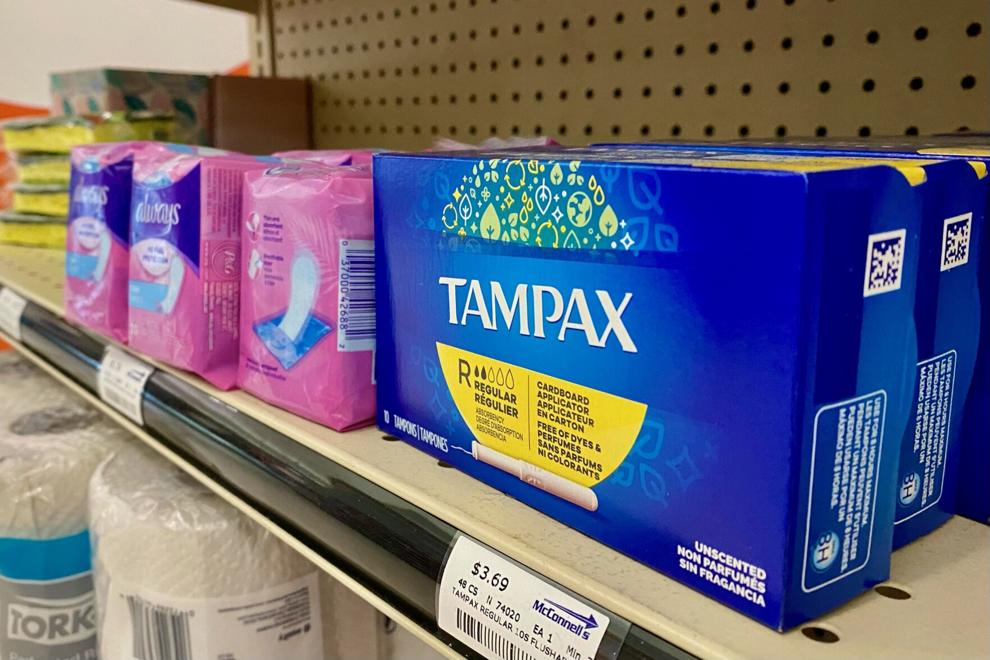 Western Michigan University students advocated for the repeal of Michigan's 'tampon tax,' a tax on essential menstrual products. 
The two-bill package repealing the tax was approved by the Michigan Senate on October 26th and sent to be signed by the Governor. Western Student Association (WSA) signed a bill in support of repealing the Michigan tax in April of this year with unanimous consent.
WMU junior and Political Science major, Zoe Rogers lobbied for this bill along with several other groups. 
"Since high school I have kind of been involved in the period poverty community and involved in ending the tampon tax," Rogers said. 
She was invited to contribute by the Helping Women Period group based in Lansing, Michigan.
"We just got a bunch of different groups together to go down to Lansing and have meetings with committee members," Rogers said.
In addition to her involvement with WSA, Rogers is a member of the WMU College Democrats.
"I had never participated in lobbying before, but we got some momentum and it was successful. This bill is a really important step in trying to advance women, because it's one less thing in our way," Rogers said.
The WSA committee to pass their own resolution in support of the movement in April 2021 was chaired by former WSA Vice President for Political Affairs Emma Barata, now a senior studying International and Comparative Politics at WMU.
"This is something that students in WSA have been supportive of for a long time," Baratta said. 
She continued: "It was really exciting to hear that something we had worked on just on our campus was now official, and any kind of economic barrier being removed is beneficial."
Students at Michigan State University originally reached out to WSA with hopes that similar bills would be passed by student governments across the state. 
WSA Speaker Pro-Tempore and WMU senior Dakota Shapiro, also expressed his excitement about the signing of the bills on a state level.
"I was actually really surprised to see that something I had advocated for with that piece of legislation that we passed in our student senate was actually passed by the state legislature and was signed by our Governor," Shapiro said. 
He continued: "If there's anything to be said about this, change can happen."
The group's original goal was to stop the tax on the menstrual products at the university. With the support of WSA resolutions, WMU student lobbyists and the support of other universities in the state, the bills were signed by Governor Whitmer on November 4th and 5th.