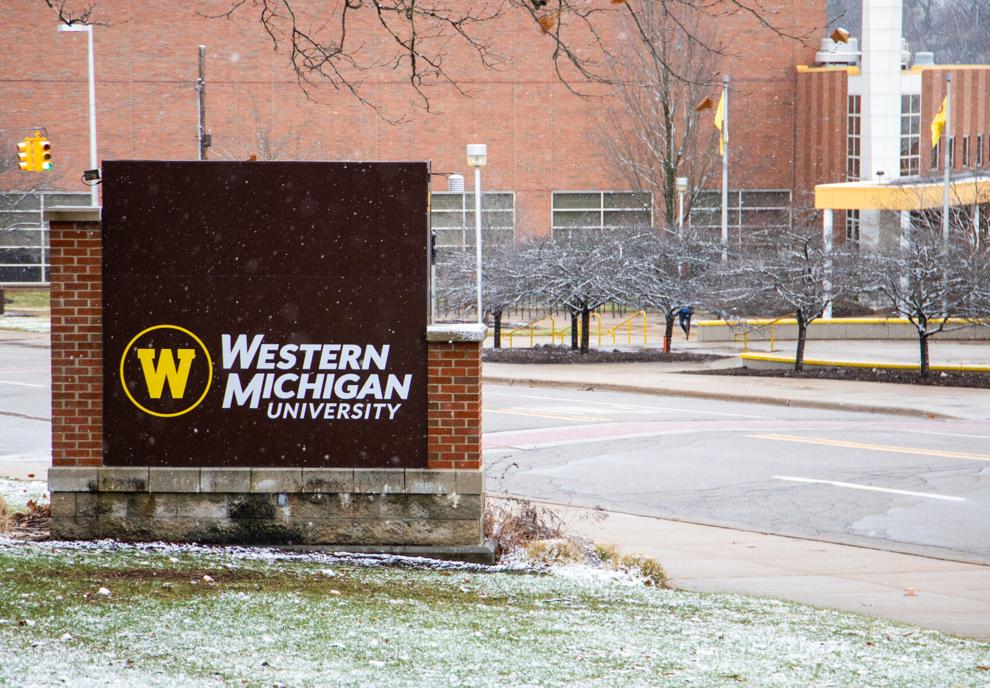 The Western Student Association (WSA) hosted a town hall on campus safety and the threat of active shooters with the Western Michigan University Department of Public Safety (DPS) Chief of Police Scott Merlo, Lieutenant Andrew Bachmann and Sergeant Victoria Hastings.
The town hall consisted of two segments with the first featuring a video and discussion by the police officers about run, hide, fight: a strategy for dealing with an active threat such as a person with a gun.
The second segment was a Q&A where moderator Sam Longlet asked questions submitted by students to the police officers.
Reverend Kathleen Robertson-King, a campus minister at United Campus Ministry, and Dr. Mary Anderson from WMU counseling services opened the town hall. They touched upon the emotional nature of the topic, led attendees through a breathing exercise, and emphasized the importance of taking care of others.
"We have to take care of each other and the best way we can take care of each other is by asking, checking in and being really prepared to listen to those answers,"  Robertson-King said.
During the Q&A segment, students asked a variety of questions about possible active shooter situations and campus safety. These questions included what students should do if they are in a lecture hall during a mass shooting, how often weapons are found on campus, and what are the policies for the Parkview and Aviation campuses among others.
In particular, many of the questions focused on the recent mass shooting at Michigan State University. One question asks what the response level would be if that same shooting occurred at WMU.
"If that happens here on campus that response from law enforcement is going to be overwhelming…everybody's going to be coming from 30, 40, 50 miles away; we'll get people from Lansing, we'll get people from Grand Rapids, they're going to come until we tell them to stop," Merlo said.
Merlo also described the wide variety of capabilities DPS has, its strong focus on training and how well-staffed it is. Likewise, he mentioned their ongoing installation of around 150 new external cameras on campus to improve overall safety.
"We're going to cover about 80% of our public areas externally, that's up from about 2% that we had before," Merlo said.