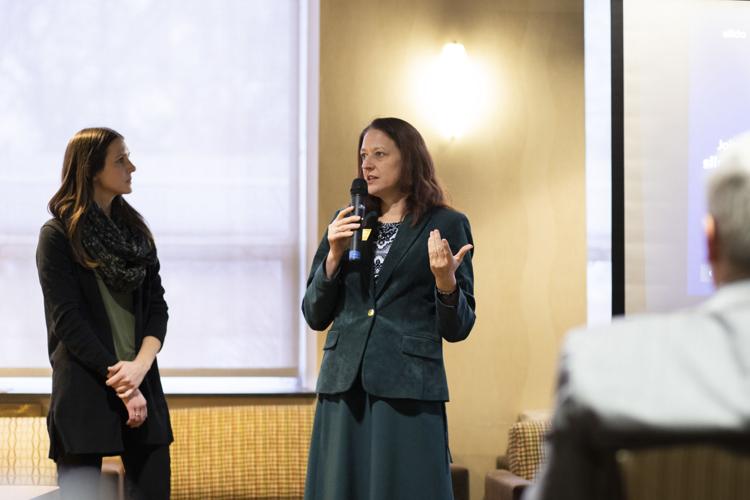 Dunbar Hall will close at the end of this semester for renovations. 
The decision was formally announced at a public town hall on Tuesday, Feb. 4. Firms Tower Pinkster and HGA have been put in charge of the remodeling for Dunbar. 
The total budget for the project was also increased from $40 million to $43.7 million, $30 million of which is being paid for by the state and $13.7 million through a combination of existing university funds and donations.
Dean Carla Koretsky of the College of Arts and Sciences was there to unveil the plans.
"I am so excited for this. It will be truly transformative for the most used building on campus of classes," Koretsky said.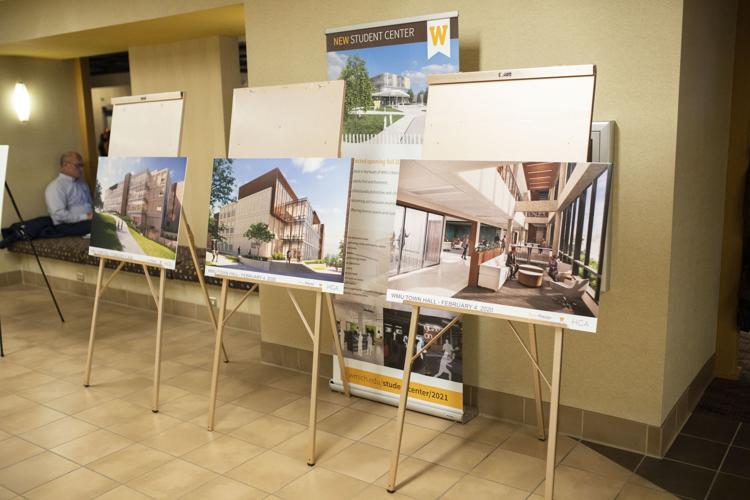 One of the goals of the renovations is to make the building more open and comfortable for students. The architects hope to achieve this by having the East and West sides of the building made of glass. 
"Glass as part of the newer way to open up the building. It is heavy and dark right now. Opening it up will bring in more light, making a more enjoyable space," said Carli Cole, project manager at HGA. 
Advising areas and offices will also be added with glass surrounding them as well. The designers said this will make students more comfortable when meeting with an advisor, professor or  teaching assistant. 
The plan is designed to make Dunbar more sustainable and accessible with updated technology. Changes designed to help achieve this goal include adding defined main entrances, new common areas and landscaping, adding a variety of seating options and lowering water and electrical usage. Two green roofs will also be added to the building and the bridge to Freedman Hall will remain intact.  
Internal changes to the building include adding showers, a journalism classroom that will be attached to a studio and a dance studio on the fourth floor. The firms are also looking into adding a wellness room and moving the elevator towards the center of the building.   
A gender-neutral bathroom will also be added to the building.
"It will go from a dingy building to open and comfortable for students inside and outside of the classroom," Koretsky said, describing the changes. 
Currently the project planners are unsure of how they will fence off the construction. However, Koretsky said she has seen some of the concepts. She said the construction will be inconvenient, but students will still be able to venture around main campus.