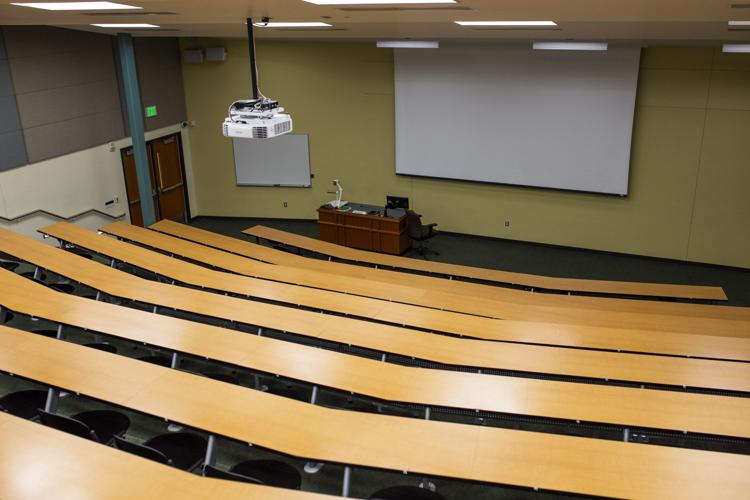 Undergraduate students can now change their course to credit/no credit through April 3 after an increased level of uncertainty according to an email sent by WMU's Registrar. 
Students can choose how many courses they desire to be credit/no credit. Any spring 2020 course can be changed. 
According to the statement, in order to receive "Credit" students must must earn a "C" in the course. Anything below a "C" will result in "No Credit." 
The email entailed some implications that may vary on the student. Here are those listed in the email: 
"Credit/No Credit" courses, while counting toward a degree, will not be used to determine the overall grade point average (GPA) of the individual student. 

If you receive financial aid, even though credit/no-credit courses are not used to determine your overall GPA, the grade in these courses can impact your standing of satisfactory academic progress. 

If you are repeating a class this semester, and you switch that course to credit/no credit, the letter grade you previously earned will not be excluded from your GPA.  You must receive a letter grade to have a course flagged as a repeat on your record. If you are on academic probation and have questions about how this might impact your academic standing, you are strongly encouraged to contact your advisor.  

If a course prerequisite requires a grade higher than a "C", and that prerequisite course was switched to credit/no credit, special permission will need to be granted by the department before you will be able to enroll.  The department will have access to the letter grade you earned in the credit/no credit course to make that determination, even though the letter grade will not appear on your transcript. 
If students desire to change their grading to credit/no credit, they can do so by follow the instructions below as listed in the email: 
Log in to GoWMU; 
Select "Add/Drop classes" from the Registration menu under ALL LINKS; 
Select "Spring 2020" from the term drop down and click the Submit button; 
Click on "Letter" next to the course you wish to change to Credit/No Credit; 
Select "Credit/No Credit from the Grade Mode drop down box; 
Click "Submit Changes" button at the bottom of the page. 
This story is a part of a series of ongoing coverage regarding WMU's response to COVID-19. More information will be posted as it is made available.