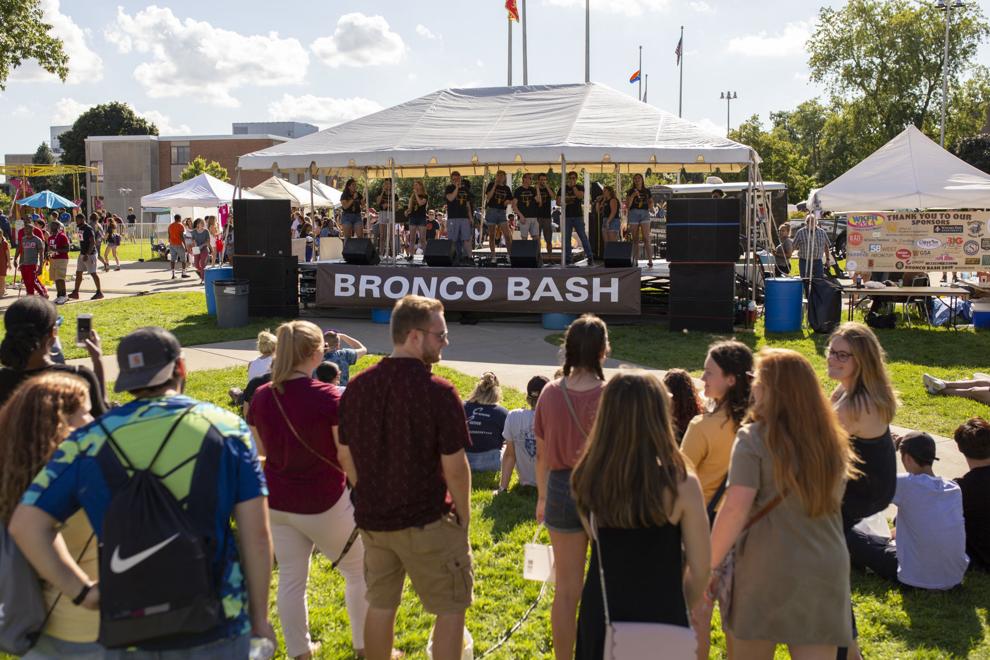 Bronco Bash has been an event on main campus at WMU for 41 years. The COVID-19 pandemic forced Bronco Bash to be virtual for 2021. The event hosts about 500 vendors and 15,000 attendees yearly when held in person.
"With the ongoing pandemic, we cannot risk the health and safety of our students and community by hosting an event of this size in person," said Bradley Kosiba, Assistant Director of Campus Engagement at WMU. "The virtual platform will allow students to connect to RSOs, WMU colleges and departments, and local organizations in a safe way, while the pandemic is still ongoing."
The Bronco Bash team is providing a new virtual platform called 'Degy World' to keep students and other attendees engaged.
"This platform feels like a video game; with customizable avatars, the ability to explore the virtual world, and the ability to speak to other attendees and booths in real-time," Kosiba said. "The platform will allow our event to be highly engaging and fun."
Bronco Bash will also offer prizes during the event and a 'Swag Bag Drive Through' following the event on Sept. 10 from 4pm to 7pm. 
Although Bronco Bash is virtual for a second year, Registered Student Organizations will be taking steps to return to normality.
"We are not participating in Bronco Bash this year, instead we will be participating in the Multicultural Meet & Greet," said Randi Winters, President of Removing Every Obstacle (REO) an RSO. "We opted out of Bronco Bash because we tried participating in the virtual bash last year and had little to no participation. The Multicultural Meet and Greet will allow for us to talk to students, faculty, and staff in-person about REO and what we have to offer."
Although, REO is not participating in this years virtual Bronco Bash, they are planning to have in-person meetings and events this semester.
Some organizations still plan to meet virtually. 
"We do not plan on meeting in person for this year, as utilizing zoom has made it easier for people to make meetings," said Calise Chiddick, president of the National Pan Hellenic Council. 
Both, in-person and virtual are options for RSO's this year. 
Kosiba added: "RSOs will be able to meet and host events in-person both outdoors and indoors, but will abide by the Covid-19 guidelines of the institution and any building-specific rules put in place." 
The Bronco Bash team hopes to return to hosting in-person Bronco Bash's as soon as possible, Kosiba explained.
"The Delta Variant of Covid-19 has really thrown a wrench in America's progress towards returning to normal, so we will monitor the situation over the next few months and make an informed decision on Bronco Bash 2022," Kosiba said.