Keshia Dickason, a Texas Township resident, was appointed to Kalamazoo County's Road Commission Tuesday, Feb. 2. She won the vote 7-4, making her the first woman of color to be elected to the road commission.
Dickason originally ran for Kalamazoo County Commissioner in 2020 against Dale Shugars and lost by 51 votes. After her loss, she said some commissioners told her she would be a good fit for the road commission. She found this as an opportunity to still serve her community.
She also serves as a board member for the Western Michigan University Theater Guild and Bike Friendly Kalamazoo Diversity committees.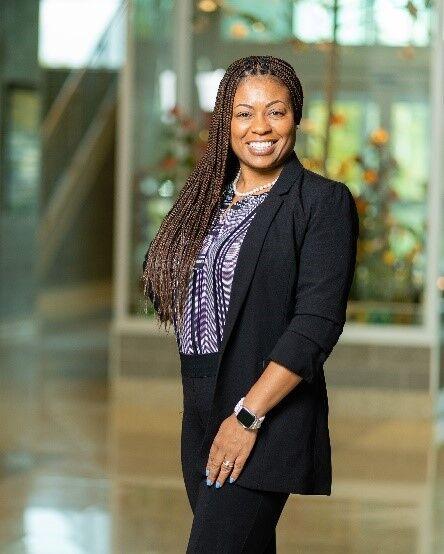 Dickason said her goal of being the first woman of color in the road commission is to serve as the voice for the community.
"I need to get to the table, to explain to the table what is going on in the diversity world for them to understand," Dickason said. 
In addition to using her voice, she added that her position would allow her to educate the rest of the commission, who are predominantly white men.
"You can't get anybody to understand what you're going through or how they're feeling about something if they are not educated on it," Dickason said. 
She added that it is crucial to put herself in other's shoes when voting and making decisions for the roads.
"In certain areas of Kalamazoo, that may be low income or poverty level areas, that I want to think in my head, 'if this was my street and most of them catch the bus, would I want a sidewalk here?'" Dickason said.
Dickason said that even if she is the first woman of color to serve as road commissioner, she hopes she will not be the last.
Dickason's term as Kalamazoo County Road Commissioner expires Dec. 31, 2025.