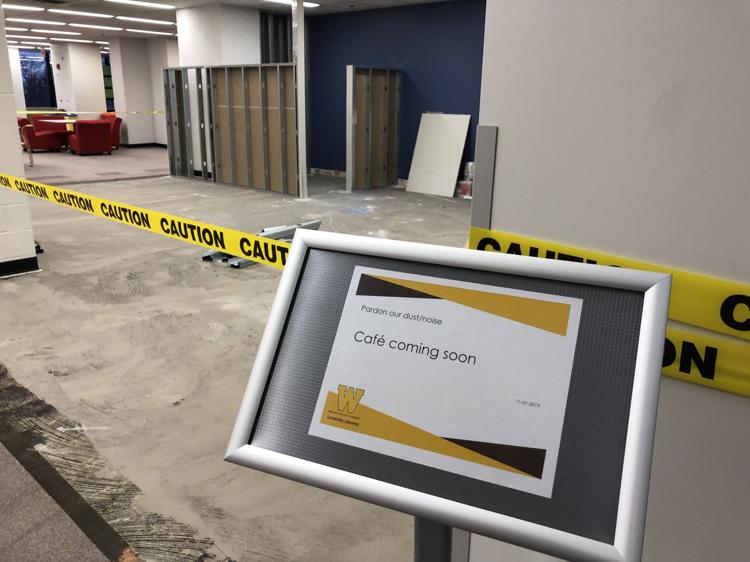 Later this spring, Western Michigan University Dining Services will be opening a new café in Waldo Library. It will be called Bookmark Café and it will have a similar feel to Schneider Café in the Haworth College of Business.
The café is the result of feedback from the WMU community who expressed a need for a café in Waldo, according to Dining Services,
"Many times, students, faculty and staff have asked about is there any way to have a café in Waldo Library," Emily Hazel, nutrition specialist for Dining Services, said. "It has been on the library's wish list for years. We know that fresher is better and vending machines just don't satisfy."
The library has explored ways to have a café in Waldo library. The last attempt was in 2005 when Waldo Library had a smoothie and coffee cart company on the lower level of the building, however, there were various issues with this hence the current decision to try a cafe.
"They (the smoothie and coffee cart company) didn't succeed in the summer months," Hazel said. "Working with the right group like Dining Services is the way to have this succeed and give more students employment and experience."
Some students go to Waldo to study in a quiet environment, and with a café coming it may increase the noise level on the first floor. If the first floor becomes to loud, Hazel believes it will be a non-issue since there's more than just one place to study in Waldo.
"Waldo Library has morphed into hubs for collaboration and information exchange beyond periodicals and reference textbooks," Hazel said. "Waldo is also a meeting place, a group study area, and can serve as a common place for students to get together and casually work."
Construction on the Bookmark Café has already begun. It will be located on the first floor of the library. According to Hazel, the café will begin as an afternoon and evening style café in order to fill a void during this time of day.
"During the daytime, there are plenty of options for food and drinks all across campus but after 5, 6 and 7 p.m. few options remain," Hazel said. "Many of those who are still on campus frequent Waldo Library, so the Bookmark Cafe is intended to help meet that need, in the locations students already have been congregating."
Dining Services is excited about this new partnership as well as the opportunity to serve students better.
"Dining Services is ecstatic to partner with University Libraries to bring more food options on campus, directly to students."  Hazel said.
While the café is slated to open up sometime this spring, due to the recent severe weather Dining services doesn't have a solid opening date yet. They acknowledge the weather may have an impact on the opening date however Hazel says it is unclear if the opening date will be impacted as the construction will be reassessed due to these challenges.
When the new café opens, the hours will be Sunday through Thursday from 4-10 p.m. and according to dining services will serve a variety of grab and go options such as sandwiches, salads, sushi, bakery items, water street coffee and more.