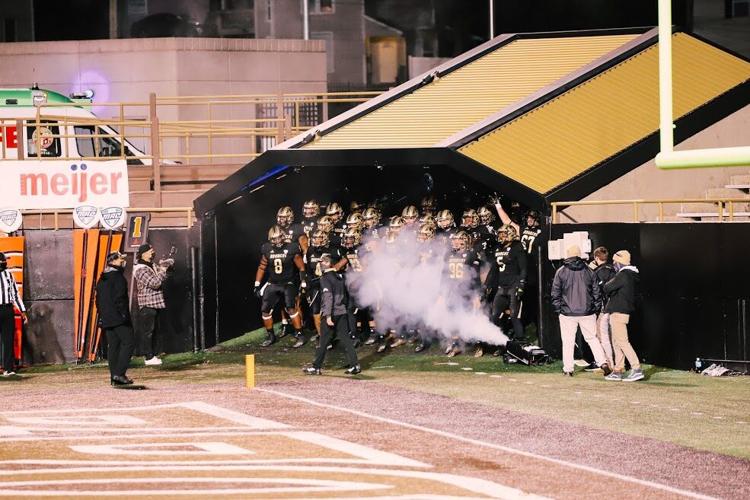 On Sunday, Gov. Gretchen Whitmer held a press conference to announce statewide restrictions to help slow the spread of COVID-19, enforced through the Michigan Department of Health and Human Services.
The order, which goes into effect on Nov. 18 at 12:01 a.m. and will last for three weeks, prohibits gatherings for organized sports unless all participants, teams and venues comply with enhanced testing protocols.
This means Western Michigan football, which tests for COVID-19 four times per week through the Mid-American Conference's protocol, will be able to continue its season under the order, but with no fans allowed in attendance.
WMU was allowing a select amount of family members and friends attend home games this season. Last Wednesday against Toledo, both the Broncos and the Rockets had a small section of masked, socially distanced fans at Waldo Stadium.
The Broncos are 2-0 on the season and play at Central Michigan (2-0) on Wednesday at 7 p.m.
Other athletic teams at WMU should also be able continue with its regular practice schedules under the order.
Men's and women's basketball, along with hockey, are slated to begin each of its seasons in the near future. Men's basketball is scheduled to play its first game on Nov. 25 at Butler, with the rest of the nonconference schedule yet to be released.
Hockey will play its first game on Dec. 1 in Omaha, Neb. in a pod the NCHC created, while women's basketball has not yet announced any sort of nonconference schedule.