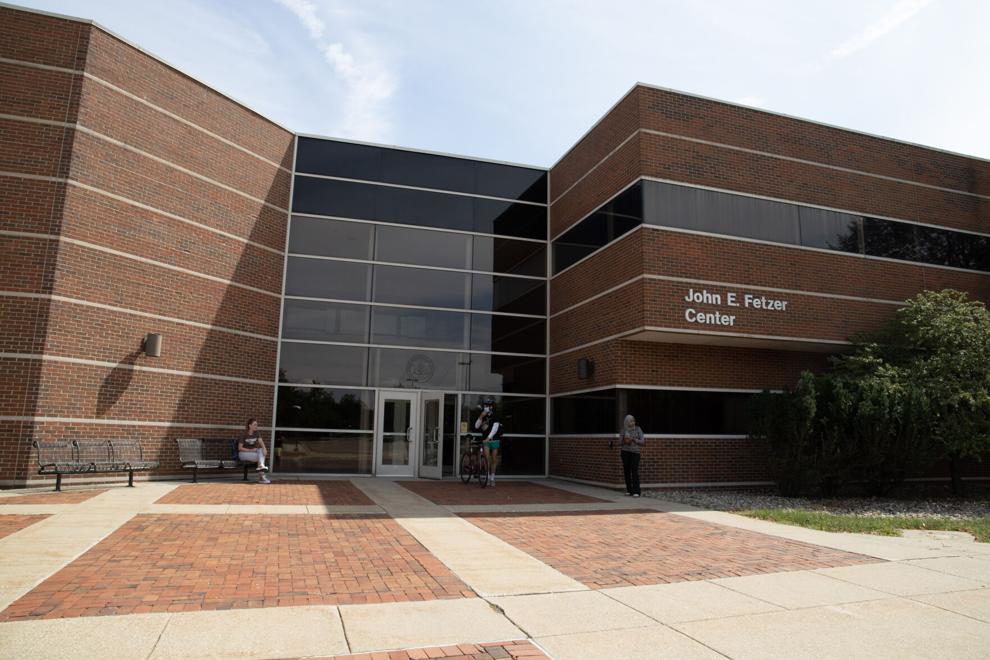 Western Michigan University will begin mandatory COVID-19 testing for all unvaccinated students that live off-campus beginning Tuesday, Sept. 7. 
Testing will take place at the Fetzer Center daily from 7:30 a.m. to 3 p.m. Weekly testing will be required for the month of September; routine testing will continue throughout the remainder of the academic year for individuals without verified vaccination. 
Nasal testing kits, provided by Blinx Health, will be self-administered under observation. After sample collection, tests will be shipped to a lab for analysis. In the event of a positive case, the student will be notified the next business day via message in the patient portal. The tests will be of no cost to WMU community members. 
Failure to comply with required testing will result in sanctions in alignment with the WMU Student Code of Conduct. Section B14 of the code covers harm to persons, including "failure or refusal to comply with the expectations outlined in WMU's Safe Return Plan."
In the case of noncompliance, the student's wellness badge will display red, indicating that the individual is not cleared for campus that day. In this event the student will not be permitted in classrooms or public spaces on campus. 
Students can schedule a testing appointment time online. Individuals must come prepared with their Bronco ID Card in order to be tested. 
Fully vaccinated individuals can upload proof of vaccination to the patient portal to be verified by Sindecuse Health Center. Verification can take up to five days for in-state vaccination and ten days for out-of-state vaccination. Once verified, students will be excused from weekly testing and the daily health screening survey.