Sherrie Fuller, a Black woman, has worked at Western Michigan University for 31 years in the Multicultural Affairs office. Recently, she found out her services were no longer needed as she was being terminated.
Fuller is one of only two Black women in the department. Without Fuller, Assistant Director for the Martin Luther King Jr. Student Scholars Academy, Sue Murray, would be the only Black faculty member in the department.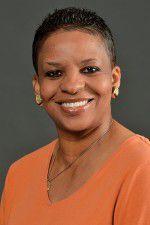 Senior Eann Dixon started the petition when he heard the news. He wanted to make the administration aware of who they are losing.
"I know the impact Ms. Fuller has had on not just me but a lot of current students and alum. She is one of the most selfless people I've had the opportunity to meet and she will give her all to the students because she just cares that much," Dixon said. "She wants the best and will push you to do things you didn't believe were feasible."
The petition explained how Fuller found out over Zoom that her position was going to be terminated at the end of the 2020-21 academic year.
The coronavirus pandemic has caused WMU along with other universities to layoff staff. Dixon hopes that WMU will reconsider the termination.
"I refuse to let this go quietly because she has dedicated her all into shaping generations and creating the next innovative leaders. It's not fair how this university has treated her given how long she has worked here and students' voices need to be heard," Dixon said.
Dixon said that even on her worst days, Fuller was filled with positivity and energy. He believes the university should have treated her better.
"It was practically a slap in the face how they delivered the news and handled the situation. Many Western students are growing tired of this university's poor awareness of social issues and lack of diversity," Dixon said. "They need to do much better at catering to the students and getting rid of Ms. Fuller is one of the worst ways to do that and is essentially taking steps backwards."
As of publishing, the petition has a little over 3,000 signatures with a goal of 5,000. 
Fuller and University Representatives were unavailable for comment.