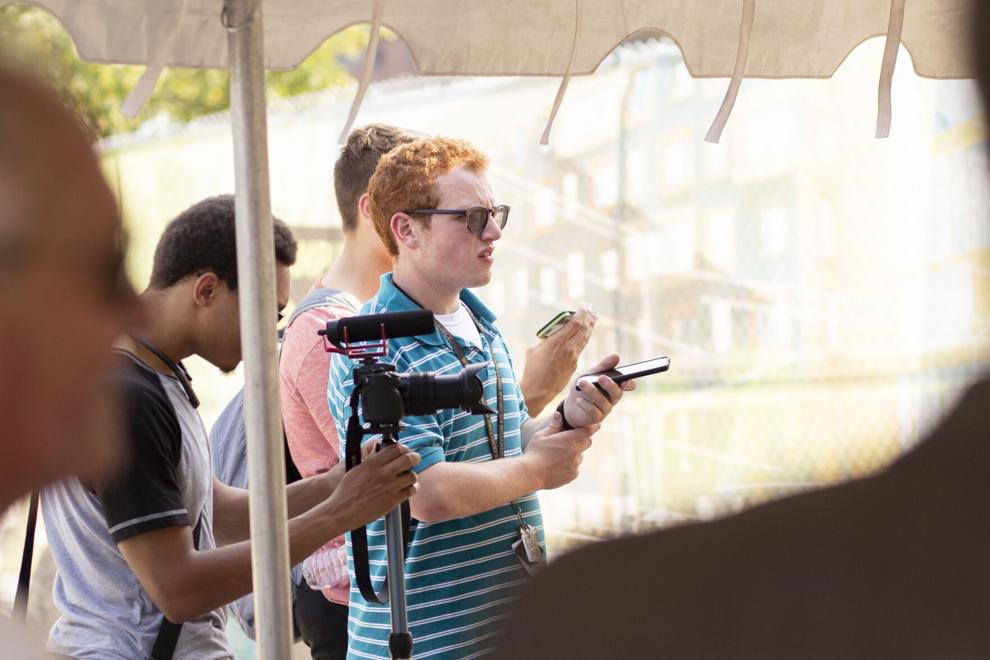 I have to admit, this is one of the hardest columns I've ever had to write, partly because I've never really thought about what I would write about myself. 
I started writing for the Western Herald my sophomore year and what a ride it has been.
I came to Western Michigan University in 2017 as a journalism major, I had yet to be invited into the Lee Honors College and of course, I did not know anyone. A lot of people change their majors at some point throughout their career but I did not. I've always loved journalism, especially TV news.
I remember going to my first Herald meeting my freshman year and after that meeting, I decided to take a break from writing for the year because I wanted to try other groups. I thought it was too complicated at the time. 
A year later, I came back and decided to push myself and give it a try. I've been writing for the herald ever since; from a student news reporter to lead news reporter this year. In this time, I was able to have a bigger voice in what we were covering and how we were doing it.
This is not the way I thought I would be going out, I thought this year would be like any other, in-person meetings, in-person events and no social distancing but that was not the case. We had our good moments and our bad ones too but we prevailed. While I miss the fun and energetic Friday meetings in person, I'm so glad COVID-19 didn't stop us from doing our best as a publication.
In my time at the herald, I've written stories about events, programs that help people, issues that make people speak up and so much more. I was able to talk to real people, something I love to do. Furthermore, I was able to do it all with other amazing writers and editors in which I've become friends with. I also was able to attend various events where I've been able to network and learn new things. I've learned so much about journalism, the community and myself during my time here.
While the Herald gave me valuable experience that I will always take with me, I knew I still wanted to go into TV news so I did two internships in TV news and one in radio. Each one taught me something new. I say this because journalism is an exciting but competitive industry to get into especially if you want to do broadcast journalism but having internships especially in other mediums  and experience with the herald did me well in job interviews.
If you are a student longing for a career in journalism, get involved with the Herald as it will help you develop your writing skills but don't stop there. Do as many internships as you can whether it be radio, print or TV. What you learn in a classroom is great but it's nothing like what you will learn in a newsroom. You will get to see how a newsroom works, you will be able to network with people in the industry and depending on where you go, you may be able to write some stories in the process.
I'd like to thank my friends and family for their support, the professors who taught me how to be a better journalist (and Associated Press style) and for everyone who took time out of their day to sit down and talk to me for a story, especially when I was on a tight deadline. I'll miss you, Western.