Crime in Kalamazoo is 146% higher than the national average according FBI statistics presented by the city ranking site areavibes.  
These crimes don't go unnoticed by students. One crime that captured the attention of students occurred on Dec. 5 at Bronco Liquor, which was robbed at gunpoint. According to Kalamazoo Public Safety, shots were fired by the store attendant and the suspect was later apprehended by WMU Public Safety Officers.  
"That specific location has been robbed a few times over the past several years," said WMU Police Chief Scott Merlo. "I think that what was unusual was the time of day that the robbery occurred." 
Bronco Liquor declined to comment on the robbery after numerous attempts to contact the establishment. 
"I'm only a little bit surprised," said Sarah Reid, a study abroad specialist, discussing the robbery. "There's a large portion of people in Kalamazoo that are living below the poverty line and winter can make people desperate." 
Among others the robbery reignited concerns about safety. 
"I live in Oshtemo so I was extremely close to the shooting," said WMU student Marshall Kilgore. "It causes so much fear, anxiety and stress for us to continually have to think of our experiences. I think students may even be experiencing PTSD from the violence." 
WMU Advisory & Alerts notifies students through email of crimes in the surrounding areas that could pose a threat. 
WMU student Emma Scheller said she believes the perception of crime as major problem in Kalamazoo is magnified by students unfamiliar with Kalamazoo and crime in general. 
"I think a lot of students are kind of freaking out about things that are happening with guns around the area, but I don't think that's anything unique to Kalamazoo," Scheller said. "I feel like a lot of very privileged students come to the Western Michigan area and the Kalamazoo greater area and they don't even understand the inequities and the violence happening here." 
According to the most recent census data, 30.4% of Kalamazoo residents live below the poverty line.  
"When people are well taken care of like these wealthy neighborhoods, the reason they're often very safe is because their basic needs are met," Scheller said. "I think that if you took care of the basic needs of everyone there'd be a lot less violence." 
Kilgore agreed with Schellers's analysis, adding that the city's difficulties in addressing the sale of illegal drugs contributes to violent crime. 
Merlo said violent crimes, specifically around campus and in the West Michigan Corridor, saw a decrease from 2018 to 2019 but have since remained consistent. The perception of a drastic increase in crime could in part be caused by a more informed community, he said. 
"Our communication of incidents that occur off campus have improved significantly over the last few years, so more people are aware of these incidents than ever before," Merlo said. 
Students can receive notifications from WMU Public Safety through the RAVE Guardian Smartphone app, as well as text messages by texting "WMUPublicSafety" to 226787 or 67283. In addition, WMU Advisory & Alerts notifies students through email of crimes in the surrounding areas that could pose a threat. Outside of these official channels, students can also receive reports of crime occurring in or around campus through the Wildfire app.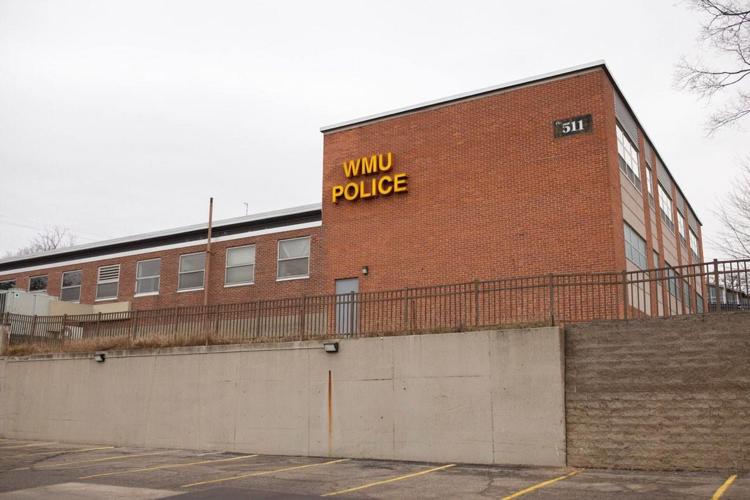 Merlo said WMU Public Safety has been collaborating with the Kalamazoo Department of Public Safety to reduce crime around campus. One of these efforts sees an officer from WMU Public Safety assigned to KDPS as a community policing officer in the Lafayette and Knollwood neighborhoods. 
"This officer spends his time patrolling these neighborhoods addressing crime while also working with residents and property managers to reduce crime and increase safety for the residents who live in that area," Merlo said. 
Merlo shared tips with the Western Herald on how to stay safe in Kalamazoo. 
"Trust your instincts," Merlo said. "If there is a situation that you do not feel safe, then trust your instinct and seek assistance or remove yourself from that circumstance." 
He continued to advise that students use the on-campus shuttle service, stay aware of their surroundings, report suspicious activity and know the location of the blue light emergency phones. 
"Employ personal safety tips in your everyday life," he added. "These tips could dramatically decrease your chances of becoming a victim of crime."