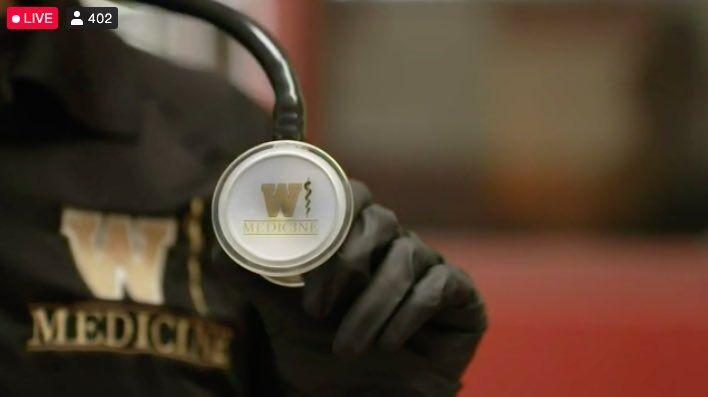 The Western Michigan University Homer Stryker M.D. School of Medicine (WMed) held a live virtual gala Thursday, May 27 to celebrate the school's tenth anniversary.
The virtual event was held in place of the annual Imagine gala to raise funds for the school. The celebration recognized the retirement of the school's founding Dean, Hal B. Jenson and introduced the new Dean, Paula M. Termuhlen.
Dean Termuhlen spoke on the importance of diversity at WMed.
"This time in our country as we've really started to take on the challenges of racism in a very open way, we have the opportunity to set things up differently," Termuhlen said.
The gala began with a pre-show featuring musical groups, dance performances from medical students and special messages from guests including Michigan Governor Gretchen Whitmer, Congressman Fred Upton and singer Paula Abdul.
The main event was introduced by WMU President Edward Montgomery and began with a video montage summarizing the growth of WMed.
Kalamazoo philanthropists and medical school benefactors Ronda E. Stryker and William D. Johnston along with William U. Parfet and Barbara A. Parfet co-chaired the main event.
"Think of this town now, founded in the early 1800s, we made celery for a while, we made paper for a while, we made taxi cabs for a while, we made prescription drugs, hips, knees; now we make physicians," William Parfet said. 
This portion of the gala included celebrity appearances from National Institutes of Health Director, Francis S. Collins, Association of American Medical Colleges President Dr. David J. Skorton, American saxophonist Kenny G, TV host Tom Bergeron, R&B artist Ne-Yo and country-western singer TG Sheppard. 
Additionally, several graduates spoke to the impact scholarships made possible through donations have had on their medical school experience.
"Financial aid here was huge, it actually made my decision for me," said Raechel Warchock, a WMed student.
Graduates voiced their appreciation for scholarships which promote inclusion of a diverse population in medical school.
"If you want to have students that come from these backgrounds that add to the diversity in thought, part of what goes in hand with that is making sure they're okay once they get here, and so scholarships make that a possibility," said Rosemary Vergara, a 2021 WMed graduate with a Master of Science in Biomedical Sciences.
Donations to WMed can be made at med.wmich.edu/giving.