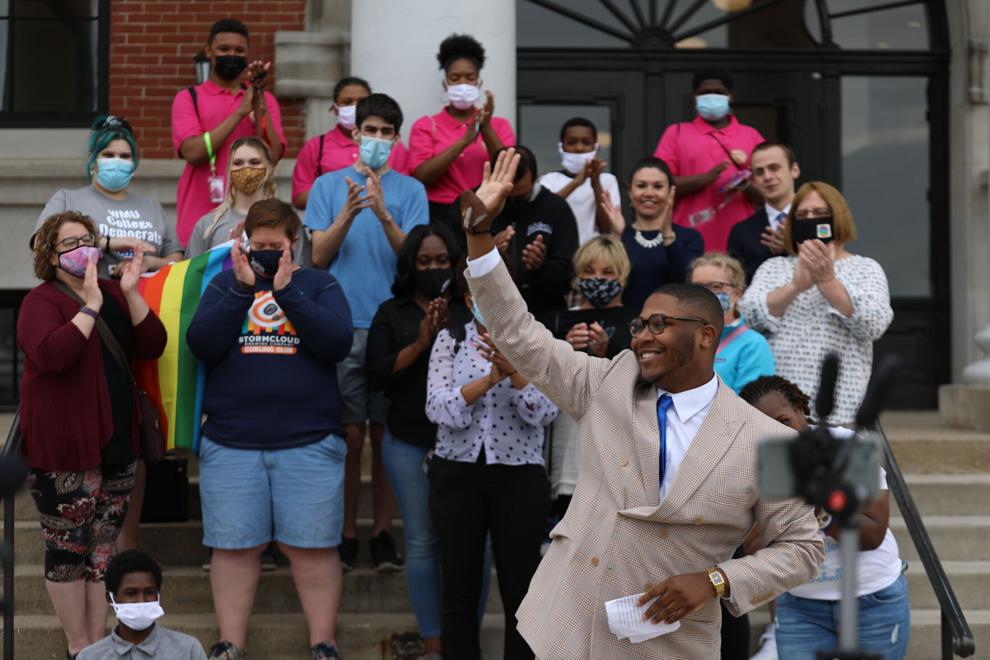 Marshall Kilgore, Western Michigan University alumnus and Director of advocacy at Outfront Kalamazoo, officially announced he's running for Kalamazoo City Commission on June 2 at Heritage Hall.
Gun violence advocate for Kalamazoo, Gwendolyn Hooker was in attendance and supported Kilgore in his campaign.
"I know that this person is the best person for the job," Hooker said. "He is one of us."
Kilgore has been a community activist for years in the city. He has the support of many officials including County Commission Chair, Tracy Hall; County Commission Vice Chair, Tami Rey; Road Commissioner, Keshia Dickason and President of WMU College Democrats, Mary Harman.
"It is not time to sit out and wait for change," Kilgore said. "It's time to get off the bench and make the change happen."
The city requires 75 signatures in order to run for commissioner. Kilgore had over 75 signatures.
"We are ready to revitalize, revamp and restore our city," Kilgore said. 
Kilgore also worked with the Kalamazoo Board of Education. 
"I care about our residents and I believe in our future," Kilgore said. 
Another focal point of Kilgore's campaign is protecting the people and the environment. The catchphrase for the campaign is creating 'a Kalamazoo for everyone.' 
The election for Kalamazoo Commissioner will take place in November.