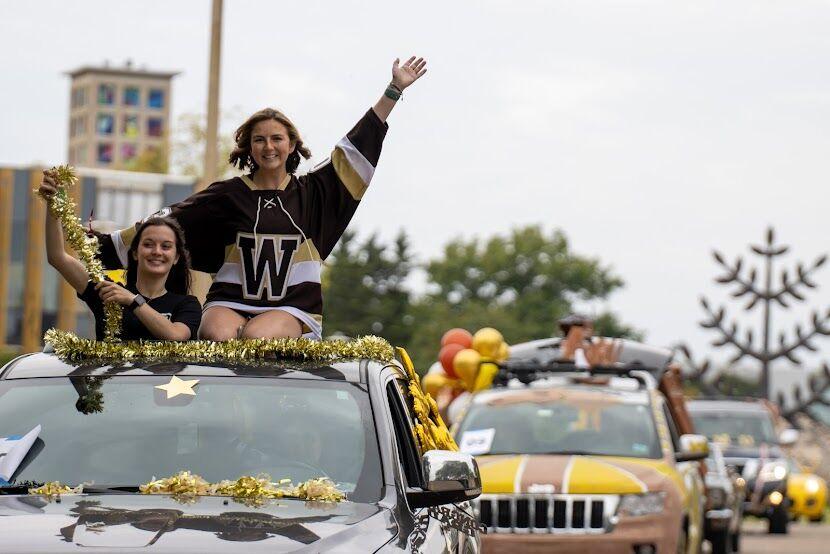 Western Michigan University is kicking off Homecoming week with activities for students and returning alumni. Homecoming week began on Sunday, Oct. 10; on campus events lead up to the game against Kent State University on Saturday, Oct 16.
Additional information about Homecoming Week events is available on the WMU campus events calendar. 
Monday, Oct. 11 
Tuesday, Oct. 12
A virtual award presentation will make up part one of the Distinguished Alumni Celebration at 7 p.m. The ceremony will recognize WMU alumnus Charles Zhang.
Wednesday, Oct. 13
The Homecoming Tailgate Luncheon will celebrate the week with a menu of specials at the Valley Dining Center and Henry Grab'n Go on Wednesday from 11 a.m. to 2 p.m. Featured favorites include corn dogs, buffalo cauliflower wings, burgers, pretzel fries with cheese, elote and crab rangoons. Guests may purchase a meal at the door for $11.50 using cash, Dining Dollars or a credit/debit card.

Distinguished Alumni Celebration will host part two of a virtual award presentation at 7 p.m. The ceremony will recognize WMU alumnus Daniel Witt.
Thursday Oct,14
Part three of the Distinguished Alumni Celebration will take place at 7 p.m. in a virtual award presentation. The ceremony will recognize WMU alumni Diana Sieger. 

A Homecoming Carnival in Sangren Plaza will host carnival food, games and entertainment from 1 to 4 p.m. The event will be open to the public.

Author JerJuan Howard, a WMU alumnus, will host "A Message to Black College Students" in collaboration with the Office of Diversity and Inclusion. The event will begin at 6 p.m. at Waldo Library in the Meader Room. Registration is required.
Friday, Oct 15
El Grito will celebrate Hispanic Heritage Month, sponsored by the Latin Student Alliance, Western Student Association and Campus Activities Board. The free event will begin at 6 p.m. in Miller Plaza and will include food, dance performances, music and a fashion show. 

The Haworth College of Business Awards Ceremony will honor alumni for professional accomplishments and exemplary service at 4 p.m. at 2150 Schneider Hall. 

The Golden Apple and Keystone Award Ceremony will honor alumni from the College of Education and Human Development for outstanding professional achievement and growth. The event will begin at 5 p.m. at the Fetzer Center.

WMU National Pan-Hellenic Council Marchdown will be held at the Bernhard Center East Ballroom at 8 p.m. This is an annual homecoming step-show event for the NPHC.
Saturday, Oct 16
The Alumni Homecoming Tailgate will preface the game from noon to 3 p.m. at Heritage Hall Parking Lot 1. The event will feature live entertainment, games and food hosted by the WMU Alumni Association. 

Doors open at 12:30 p.m. for the WMU men's basketball Hardwood Kickoff first three scrimmage games of the year. The free event will be hosted at University Arena from 1 to 2 p.m.

WMU Broncos will kick off at 3:30 p.m. at Waldo Stadium against Kent State University Golden Flashes. Tickets are available online or by phone at (888) 496-8849.

WMU NPHC Homecoming Tailgate will be held at Waldo Stadium at 3:00 p.m.
Sunday, Oct 17
WMU NPHC - 'Why be greek?' reception and panel will be held at the Bernhard Center from 10 a.m. to 2 p.m. The panel will be made of alumni and collegiate members of the NPHC.
Additionally, alumni are eligible for an exclusive week-long 20% discount at the WMU Bookstore in the Bernhard Center by signing up online with the code BroncoAlumni2021.